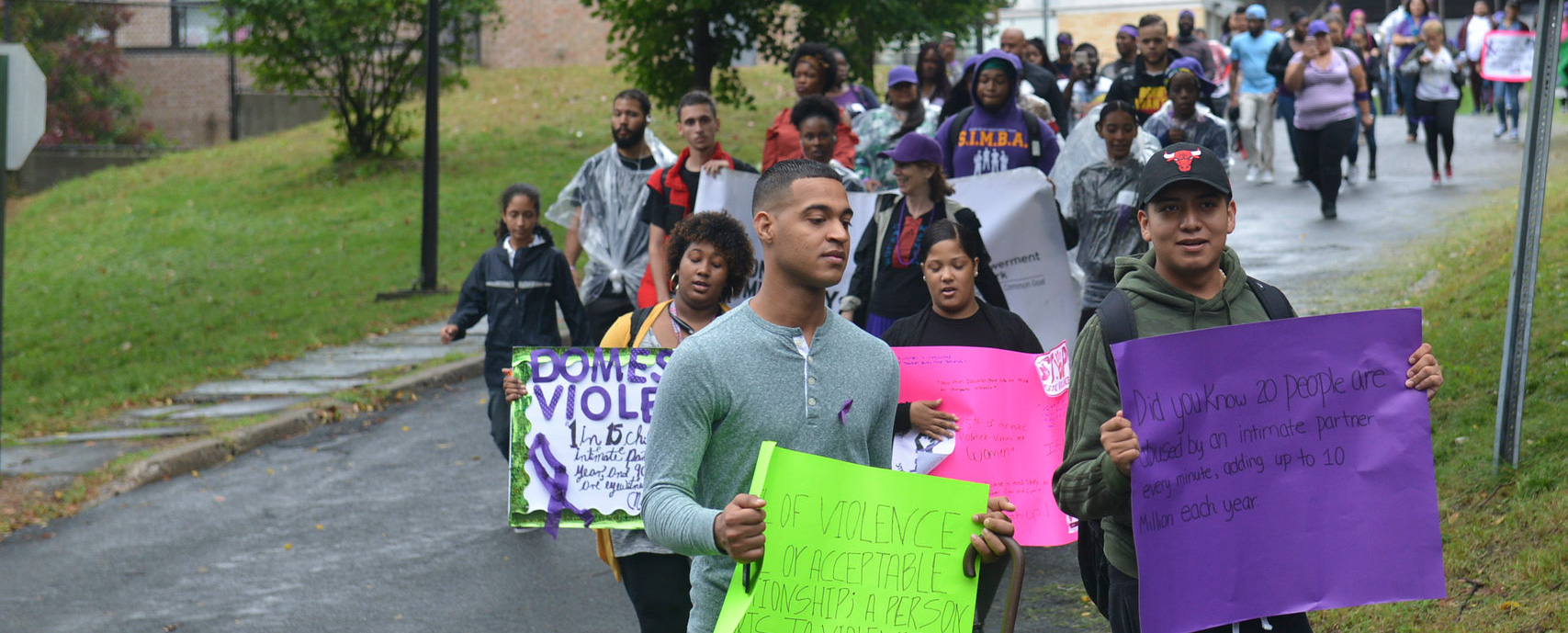 WE STAND UP TOGETHER AGAINST DOMESTIC VIOLENCE
WE will still TAKE A STAND and continue BCC's annual tradition of organizing events focused on Domestic Violence Awareness Month. 
This year we will hold a weeklong social media campaign beginning Sunday, October 25 ending Saturday, October 31. It will feature video messages from some of our elected officials, students, faculty, staff, and external non-profits, all of whom came out to say NO MORE.
DOMESTIC VIOLENCE DEFINED
Domestic violence (also referred to as intimate partner violence (IPV), dating abuse, or relationship abuse) is a pattern of behaviors used by one partner to maintain power and control over another partner in an intimate relationship.
Domestic violence doesn't discriminate. People of any race, age, gender, sexuality, religion, education level, or economic status can be a victim — or perpetrator — of domestic violence. That includes behaviors that physically harm, intimidate, manipulate or control a partner, or otherwise force them to behave in ways they don't want to, including through physical violence, threats, emotional abuse, or financial control.
External Resources
National Domestic Violence Hotline
1-800-799-SAFE (7233)
http://www.thehotline.org
Free. Confidential. 24/7
Sanctuary for families: 212-349-6009 or text 646-692-0300
Safe Horizon: 1-800-621-HOPE
Bronx Family Justice Center: 718-508-1222
Bronx Family Court: 718-590-2371
BRONX DISTRICT ATTORNEY DOMESTIC VIOLENCE RESOURCES
NYC FAMILY JUSTICE CENTERS DOMESTIC VIOLENCE RESOURCES