Benny Rodriguez ~ BCC Class of 2014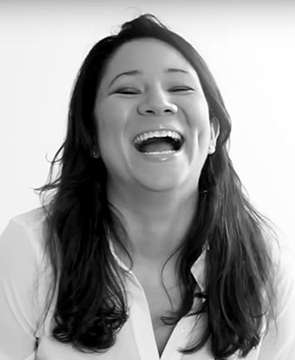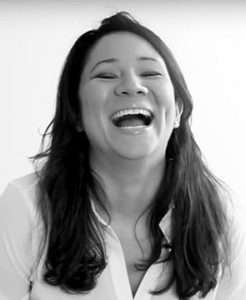 From the first moment I set foot in this country, I felt that my destiny had changed. Even though I had a healthy family and a good job, I felt that life had brought me to this country to fulfill some dreams that I still didn't even know I had.
The thought of going back to college always resonated in the back of my head and excited me. Realizing that I had an opportunity to fulfill my longtime dream of becoming a teacher was what pushed me towards earning a degree. On a day like any other day, I woke up feeling more determined than ever. I decided to make my way to Bronx Community College to inquire about English programs, because in order to get far I'd need to improve my English-language skills.
When I arrived at BCC, I had some difficulties finding the English program office because no one seemed to know where it was located. I was sent back and forth, up and down, from one office to the other and still no luck. Caught in a moment of desperation, I almost felt like quitting. This was until I walked to the Brown Annex Building and asked a man who was sitting behind a desk if he could help me. Even though he was very busy, he still went out to guide me in the right direction. He used gestures, body language, and a high-pitched voice to allow me understands his directions. He said, "Do you see that red building out there in the back? And I said, "Yes." In his next question, he asked if I was also able to see the building with the roof at ground level, which was silly to me because I was obviously able to see it, considering it was right in front of the red one. I replied yes, and then he said, "Well, the one in the middle of those two is the building you are looking for." Even though he treated me like a child, I was very grateful to him for guiding me in the right direction. Thanks to him I was able to enroll in the English program.
One day we received a special guest. He introduced himself and started talking to us about the ASAP program, which was an acronym for Accelerated Study in Associate Programs. It sounded very appealing to me, because he talked about the many things this program would offer, which were exactly what I needed–free monthly MetroCards, books vouchers, tutoring, and academic advisement. On the very next day, I went to the ASAP office to confirm this information. They then invited me to an information session in which they told me about free summer and/or winter classes, study abroad, block scheduling, and the possibility to graduate within three years. This was exactly what I needed and I was immensely grateful. Ironically enough, after concluding the information session, I noticed that the person who helped me find the building of the English program I so desperately looked for last year was the ASAP program director at the Bronx Community College. That made me feel confident, because he had shown me he cares for students. That's exactly what I needed.
The ASAP program offers numerous advantages for the students who are a part of it. The benefits of ASAP are excellent for students in need and looking to achieve their goals in a timely matter. This program is free of charge and looks to remove any financial barriers that may stand in the way of a student achieving their ultimate career goal. It is a community-based environment where students feel connected and have a support system every step of the way. The students are required to take at least 12 credits per semester and encouraged to take classes during the winter and summer break in order to graduate in a timely matter. ASAP takes under consideration that many students have to manage balancing their academic lives with work and taking care of their families and so they offer a range of scheduling options to facilitate their schedules. There are academic support services, which provide you with any help you may need pertaining to any particular class, so you won't have any reason to fall behind.
The career counseling service is available to help students develop a plan that suits them and takes them day-by-day in their college journey. Last but not least, the comprehensive advisement, which in my case was the most beneficial to me, provides students with the mentoring and guidance students need to achieve their goals. Our connections with our advisors went beyond just academics. My advisor really cares about my goals and pushed me to achieve them. Our goals become our advisors' goals too. My advisor helped me with time management, encouraged me to form study groups, to maintain good grades, and she always called me after midterms and told me "I am calling you to let you know that I saw your grades…If you need something, pass by the main office and set an appointment." We made a plan, which we strictly followed, and thanks to that, I am able to graduate in two years.
As full-time mother and full-time student, it is really difficult to keep up with all of my responsibilities. I strive and try to do all that I can as best that I can, but without this program, I believe I wouldn't have been able to achieve it all. As a student, keeping up good grades is my main priority because I know what I am capable of and I am very grateful to this program for giving me the strength to continue and the confidence that I needed to finish.