Loukman Lamany ~ BCC Class of 2011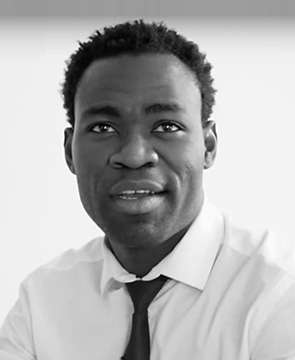 My name is Loukman Lamany and I am a proud BCC ASAP alumnus. I first came to the U.S. in 2004 from the country of Togo in West Africa. I spent my first five years here working various jobs—a retail clerk, a waiter, I even sold DVDs on the streets of Harlem. By 2009, I was searching for a better life, something that I knew a college education would give me. So I enrolled at Bronx Community College.
That is where I learned about ASAP. I attended an information session and learned about the benefits and responsibilities of being an ASAP student and decided to join. This proved to be one of the best decisions I have ever made. With the financial burden of college removed thanks to monthly MetroCards and free textbooks, I was able to focus on improving my English, doing my school work, and getting involved in my college and neighborhood. ASAP also provided me with a dedicated advisor who was instrumental in helping me understand how college works, guiding me in matters from academics to family, and pointing me in the direction of other campus resources when necessary. ASAP also taught me about the importance of friendship, leadership, and civic engagement, the lessons of which still inspire me today and helped me build confidence and skills that I had previously lacked.
Thanks to ASAP, I graduated in 2011, two years later, from BCC, with an associate degree in Business Administration. I went on to earn my bachelor's degree in Management-Entrepreneurship from Baruch College. After graduating from Baruch, I interned at the New York Minority Business Development Agency and am now proud to say I work as a business development analyst at the National Community Reinvestment Coalition (NCRC) in Manhattan.
My story is the story of many others like me who want to earn a degree, but struggle to make ends meet financially, have family to support, are not native English speakers, or need to take remedial courses. For us, programs like ASAP are the difference between having a shot at succeeding and not having any chance at all.