The mission of the Office of Career Development (CD) is to provide Bronx Community College (BCC) students with quality career development services. The staff is committed to providing educational and career planning tools designed to help students acquire internship and employment opportunities that support the continuation of their educational and career planning goals.
Meet The Staff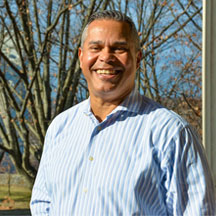 Alán Fuentes | Director
(718) 289-5100 ext 3781 | alan.fuentes@bcc.cuny.edu
24+ years of experience working in the fields of mental health and education.  Having acquired his B.A. in Psychology, he began his career as a Career Development Specialist working with at-risk youth in the communities of Manhattan and the Bronx.  His interest in helping others resulted in his pursuit and accomplishment of a Master of Social Work degree from Hunter College School of Social Work.  In 2005 he was hired as a Career Advisor/Coordinator for the Career Services Center at Lehman College. And, in January 2014 Alán was appointed as Director of the Career and Transfer Services Department at BCC, now recognized as the Office of Career Development.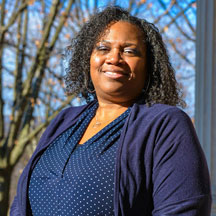 Paula Wickland | Senior Career Specialist
(718) 289-5100 ext 3781 | paula.wickland@bcc.cuny.edu
Employed at Bronx Community College for more than 10 years with degrees in Accounting (BS) and Human Resource Management(MS). With years of experience in Academic Advisement and involvement in joint collaborations with 1199 SEIU Health Care Union. Offers career advisement to students majoring in Engineering, Physics & Technology, Chemistry, Earth Science & Environmental Sciences and Health Care Industries. View Assigned Majors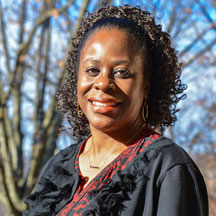 Stephanie Perez | Senior Career Specialist
(718) 289-5100, ext. 3348 | stephanie.perez03@bcc.cuny.edu
Joined the Office of Career Development in July 2015 as a Career Specialist with 20+ years of experience in the fields of social services and human resource management. She is committed to identifying options for students with barriers to employment through a focus on job readiness, career awareness, and strong employer partnerships. Stephanie obtained her Bachelor's of Science degree in Public Administration from John Jay College of Criminal Justice and a Master of Science degree in Human Resource Management from The New School for Social Research. View Assigned Majors
Perla Tolentino | Career Specialist
(718) 289-5100, ext. 3351 | Perla.Tolentino@bcc.cuny.edu
Joined BCC to help students pursue their career aspirations, and will help prepare and connect Healthcare, Education, and Tech students to paid internships and jobs in their fields of study. She was born and raised in the Dominican Republic and came to the United States to follow her dreams. She started her ESL and general college education at ASA College where she graduated with an Associate Degree in Business Administration. Returning to ASA College as a Career Advisor, she received a Bachelor of Arts degree at Lehman College with a major in English and Professional Writing receiving Cum Laude honors. While at Lehman, she served as Editor-in-Chief of the school newspaper the, The Meridian. View Assigned Majors
Wendy Castillejo | Career Specialist
(718) 289-5100, ext. 3491 | Wendy.Castillejo@bcc.cuny.edu
Wendy has been working in social services for the past 10 years both in Los Angeles and New York City. She recently earned a Master 's Degree in Public Administration from California State University, Dominguez Hills, and also holds a Bachelor of Science Degree in City and Regional Planning from California Polytechnic State University, San Luis Obispo. She is passionate about connecting with youth to empower them to maximize their abilities and to assist them in striving towards their personal success. View Assigned Majors