Scholarships 101
Learn the scholarship essentials:
Researching scholarships
Resumes for scholarships
Writing scholarship essays
ASAP approved workshop.
September 23, 2021, 2:00-3:30 p.m.
https://us02web.zoom.us/j/88479399313
Meeting ID: 884 7939 9313
October 21, 2021, 6:00-7:30 p.m.
https://us02web.zoom.us/j/81493394019
Meeting ID: 814 9339 4019
November 18, 2021, 2:00-3:30 p.m.
https://us02web.zoom.us/j/88515812101
Meeting ID: 885 1581 2101
Click here to download the handout: https://cutt.ly/0kOXwAc
Transfer Planning Workshop

Learn the value of early transfer planning by using tools such as the college catalog and articulation agreements to chart your academic career toward a bachelor's degree and beyond. Recommended for students with fewer than 30 credits. ASAP approved workshop.
September 23, 2021 6:00-7:30 p.m.
https://us02web.zoom.us/j/82748119498
Meeting ID: 827 4811 9498
October 21, 2021, 2:00-3:30 p.m.
https://us02web.zoom.us/j/84623560810
Meeting ID: 846 2356 0810
November 18, 2021, 6:00-7:30 p.m.
https://us02web.zoom.us/j/87863358582
Meeting ID: 878 6335 8582

University at Albany Virtual Open House
Monday, October 25, 2021 | 6:30 p.m.-8:30 p.m.

The University at Albany will be hosting a Virtual Open House on Monday October 25th from 6:30PM-8:30PM. Please click here to register.
New School Information Session
Discover a new kind of university in New York City, one where scholars, artists, and designers come together to challenge convention and create positive change. Our university takes full advantage of its location in one of the most vibrant and diverse cities in the world. Our colleges and graduate schools include Parsons School of Design, Eugene Lang College of Liberal Arts, the College of Performing Arts, The New School for Social Research, the Schools of Public Engagement, and Parsons Paris.   New School offers one to one Transfer Meetings on Tuesdays and Wednesdays.  Students can register for those meetings here.
SUNY Upstate Information Sessions

SUNY Upstate Medical University is offering a variety of Virtual Information Sessions that will give prospective students an opportunity to learn more about many of the degree programs. Clicks on the links to sign up.

SUNY Empire State Virtual Information Sessions

Now is a great time to learn more about SUNY Empire — SUNY's leader in flexible, online education.
Each one-hour online session includes a short presentation and time for questions with SUNY ESC recruiters.
Learn about:
Admissions requirements
Application process
Financial aid, costs, and payment plans
Transfer credit and credit for prior experience
Mentor support
Student services
Important dates and deadlines
Sign up by clicking here
Manhattan College Information Sessions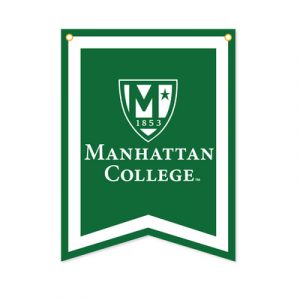 Manhattanville Virtual Transfer Sessions
Manhattanville offers a number of virtual transfer sessions to meet student needs: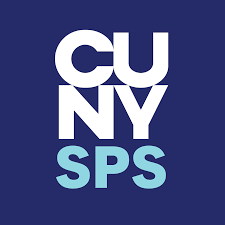 CUNY School of Professional Studies Events

Hunter College Virtual Information Session
Hunter College of the City University of New York, a distinguished public university, values learning in the liberal arts and sciences as a cornerstone of individual development and a vital foundation for a more just and inclusive society. Continuing our long tradition of expanding opportunity, we seek students from all backgrounds to engage in a rigorous educational experience that prepares them to become leaders and innovators in their communities and in the world. Hunter will be holding a virtual session for BCC students on October 21st at 3:00 pm:  https://us02web.zoom.us/meeting/register/tZMrdOugpjkjG9CFj0G__mbwCpPsIWlLyJ9V
NYU CCTOP Virtual Information Sessions
CCTOP Virtual Information Sessionsprovide participants with an overview of the program and details about application requirements. These interactive sessions will cover information about what NYU divisions students can transfer to through the CCTOP program, who is eligible to apply for the program, and how to navigate the admissions and financial aid process.
SUNY Maritime Open House Information
Across all of the college's programs and activities, the hallmark of a SUNY Maritime education is learning by doing. This distinctive, hands-on approach attracts students who roll up their sleeves to prepare for personal and professional success through their studies, extracurriculars and job preparation.
Click here to view majors. Note that BCC has an articulation agreement with Maritime from Business Administration to International Transportation and Trade. Click here to view open house events.
Mercy College Information Sessions for BCC Students
Mercy College is committed to providing motivated students the opportunity to transform their lives through higher education by offering liberal arts and professional programs in personalized and high quality learning environments, thus preparing students to embark on rewarding careers, to continue learning throughout their lives and to act ethically and responsibly in a changing world. Click here to see majors and degrees.
Tuesday, November 9th for 2pm – 3pm
https://apply.mercy.edu/register/?id=7ba10289-dbfa-4ad7-bab6-dd1592a5266e
Monday, December 6th for 5pm to 6pm
https://apply.mercy.edu/register/?id=3956024c-adfc-4162-ad58-755da476e52f
Adelphi University Manhattan Center Bachelor's in Social Work Virtual Information Session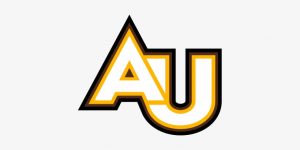 Adelphi University's Manhattan Center Bachelor's in Social Work Virtual will be holding an information session on Saturday, October 2, 2021 at 11:00 a.m. until 12:00 p.m.
To register, click here: https://connect.adelphi.edu/register/?id=6ff70b36-2a4d-4c37-8ac4-0e0b6ca7c1ce
NOTE: A new transfer scholarship for all CUNY community college graduates is available.  All CUNY community college graduates receive automatic transfer scholarships ranging from $12,000—$17,500 per year based on GPA, AND streamlined admission to the advanced standing M.S.W. (students must maintain good academic standing).
Students who bring transcripts from previous colleges/universities can receive a preliminary transfer credit evaluation as well as individualized admissions counseling. You can also get started on an application on-site as well as submit transcripts and other application materials.
St. Thomas Aquinas College Information Session
The Information Session will be held on Thursday, November 18 from 12pm-3pm.
Please click on the following link to participate: meet.google.com/vdj-smst-gdv
Click here to see a list of their majors.
American International College Fall Information Sessions
AIC will be hosting virtual transfer information sessions on Tuesdays & Thursdays! The virtual sessions will allow students the opportunity to explore specific pathways into AIC. Click on the below links to participate.
Click here to view their majors.
Dominican College Open House Events
Dominican College is one of a select group of colleges to be named a College of Distinction, based on its excellence in Four Distinctions: engaged students, great teaching, vibrant campus communities and successful outcomes. Dominican College has been honored as a College of Distinction for the last four years. Click here to view majors. Click here for open house events.
SUNY New Paltz Virtual Events Page
SUNY New Paltz has created a virtual events page to connect with prospective transfer students. Virtual general information sessions and individual virtual appointments with counselors are available. Register for the events at https://www.newpaltz.edu/virtual-events/.
Learning Outcomes
Students who participate in the Transfer Planning Workshop will:
– Recognize the value of early transfer planning
– Learn and recognize how to read and understand the college catalog
– Explore the use of articulation agreements and other partnerships for transfer planning
– Recognize ways to research baccalaureate degrees
– Recognize the importance of grades
Students who participate in the Scholarship Workshop will:
– Explore ways to research scholarships and avoid on-line scams
– Learn to recognize the essentials of writing a resume for a scholarship application
– Recognize the fundamentals or writing an essay for a scholarship application
Students who participate in the Transfer Fair will:
– Explore various baccalaureate degree programs
– Increase their knowledge of the admissions application process
– Define the minimum eligibility requirements for transfer to various colleges and universities
– Learn the various scholarship opportunities offered to transfer students by the attending colleges