The Bronx Social Justice Film Festival is Coming!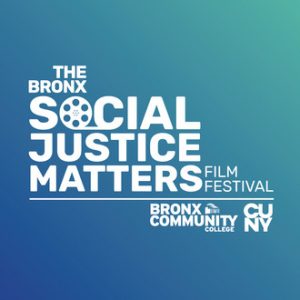 A film festival featuring 17 documentaries from around the world will be held from October 22 through October 25. The Bronx Social Justice Matters Film Festival is a virtual event organized by the three City University of New York Colleges in the Bronx. Bronx Community College, Hostos Community College and Lehman College. The BCC Foundation is pleased to announce that Bronx Pro Group is a gold sponsor of the festival.
"Bronx Community College is proud to be associated with this unique tribute to artistic expression and social awareness," says BCC President Thomas A. Isekenegbe. "Taking place online, it will have a world-wide audience to match its global concerns."
Each selected film explores a different injustice or inequity, with powerful portraits of its victims and inspiring stories of the everyday heroes struggling to set things right. The subjects range from land seizures in Uganda to draconian abortion laws in El Salvador to police brutality here in the United States. Works by student filmmakers are part of program, including one by a former Hostos student, The complete list of films, filmmakers, judges and two panel discussions can be found here.
"This important showcase demonstrates the power of art and culture to foster change and inspire generations," observes Lehman College President Fernando Delgado.
Four films will be selected for awards after all of the entries have been screened. A thousand dollars will go to the first-place winner in the category of Documentary Feature Length, while a $500 prize will go to the first-place winners in the Narrative Short and Documentary Short categories, as well as the outstanding work by a student.
"Partnering with our CUNY family Bronx Community College and Lehman, in the first-ever Bronx Social Justice Matters Film Festival is a source of great pride," says Hostos President Daisy Cocco De Filippis. "We at Hostos care deeply about equity and justice and support the filmmakers. We need them now more than ever."
Students will be able to access all the events of the online festival for only $25. Regular access will cost $40. Get tickets here.