A Pillar of BCC Steps Down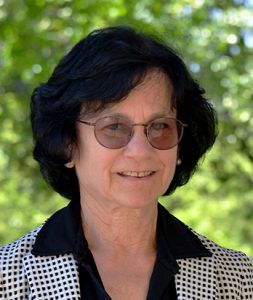 After 36 years of service to the people of Bronx Community College, Dr. Nancy Ritze is retiring.
Serving as the Dean for Research, Planning, and Assessment since 2009, Dr. Ritze has been the College's chief resource for monitoring the effectiveness of a BCC education and planning for the institution's future.
Her major triumphs include the two-year campuswide self-assessment that led to BCC's reaccreditation by the Middle States Commission on Higher Education (MSCHE) in 2019. That work was specifically cited for its excellence by the visiting MSCHE team.
"It has been an honor to work at BCC these many years along with so many dedicated and brilliant faculty, students, and staff," says Dr. Ritze. "It has been especially gratifying to witness the many students who find their passion, potential, and voice during their time at the College. I have had the privilege to document so many of the successful initiatives and efforts at BCC as well as the challenges that the College has faced. I have every confidence that Bronx Community College will continue to thrive in the future and I wish all the best for the BCC community."
A frequent representative of BCC at gatherings of educators, Dr. Ritze began her career here as the Director of Institutional Research. In the years that followed, she rose to Assistant to the President for Internal & University Affairs, Associate Dean of Institutional Research, Planning & Assessment, and finally the Dean. Through it all, she never completely left the classroom, occasionally teaching Introduction to Sociology and the First-Year Seminar. She even taught BCC's smallest scholars, reading the children's book The Pout-Pout Fish on YouTube when the pandemic shut down the Early Childhood Center.
"Dean Ritze is the embodiment of all that BCC is with her unwavering dedication to our students, faculty, and staff. After more than three and a half decades on our campus, Nancy's contribution to our community is invaluable," says President Thomas A. Isekenegbe. "With her institutional memory of BCC, her deep understanding of what BCC is, and her dynamic vision of what BCC can be, she has been an essential member of my Cabinet, an adviser to four presidents and two interim presidents and a valued friend. Nancy will be profoundly missed here at BCC. We are happy to have had the privilege of knowing such an outstanding educator."