A BCC Family Festival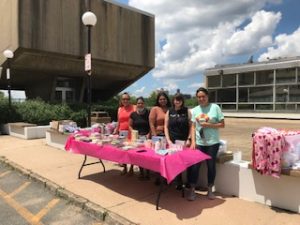 June 15 was Family Day at Bronx Community College. Thirty-five student-parents and their children drove through the campus and stopped at five stations, where they picked up a cornucopia of everything needed for summer fun: arts and crafts supplies, reading materials, even pajamas.
The fifth and final stop was a food pickup coordinated with Agatha House Foundation, a Bronx-based nonprofit dedicated to feeding low income individuals and families.
The volunteers were well-paid in smiles.