Preparing for Middle States:
Building a Community of Excellence
to Ensure a Quality Education.
We are still preparing to have our accreditation renewed by the Middle States Commission on Higher Education (MSCHE) — and we'd like you to be as part of it.  You can begin by viewing our self-study and provide your feedback on our survey.
Previous posts about MSCHE have covered the BCC Mission, Vision and five core Values that guide everything we do at the College.
We have had some heartwarming and compelling responses to our questions from both faculty, staff and students.
Last week we reached the halfway mark with our third goal Deepening Student Learning.  This week we explore our fourth goal: Developing World Citizens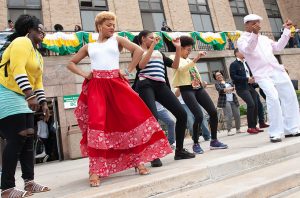 GOAL # 4: Develop Word Citizens
4.1          Develop sustainable and mutually beneficial partnerships within local and global communities
4.2         Engage the College (including students, faculty and staff) and community partners as active civic partnerships and leaders in local and global initiatives
4.3         Expand and develop purposeful campus life experiences for students to promote civic engagement, cultural immersion and cultural competency
Now we'd like you to give us a progress report on that goal and how it is impacting your life at BCC. Answer the appropriate question below, at whatever length you wish.
How has our faculty helped prepared you to become World Citizens?
How have you used the above-mentioned goals help our students become World Citizens?
As a freshman in my first semester in college, the CD program has really ensured that I understand and know everything that the school has to offer and how to take advantage of the benefits." – Ariana Santana, Student