Campus Map(.pdf) – download to print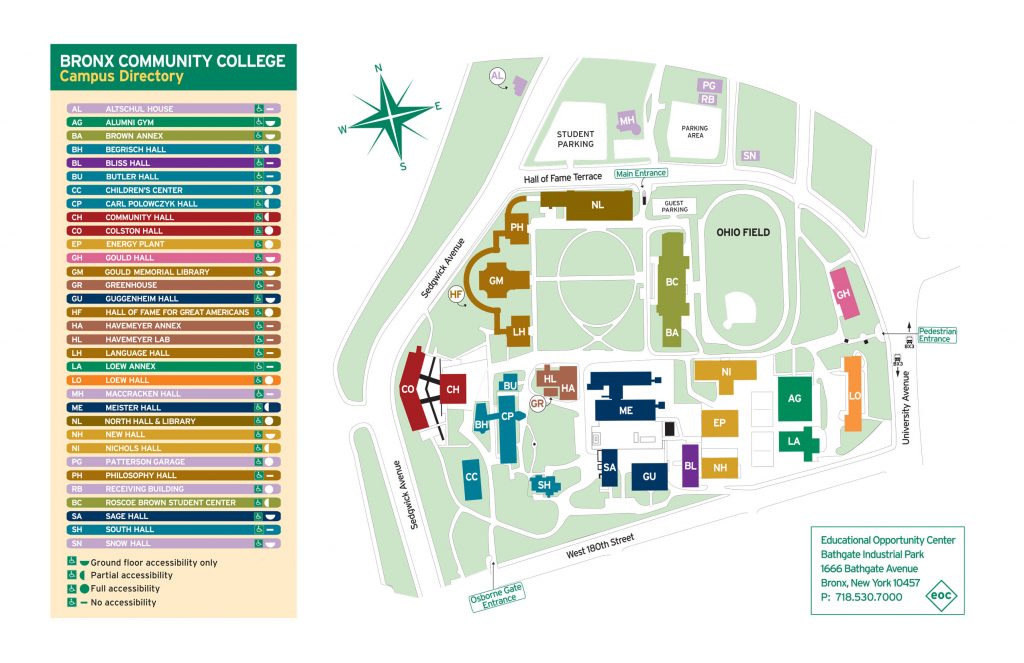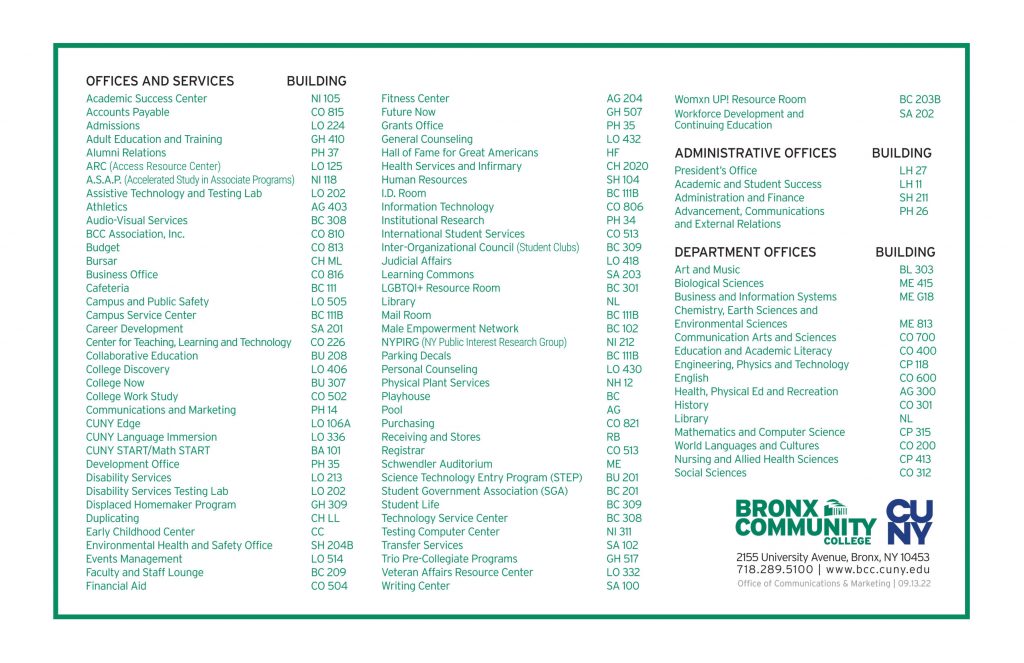 Shuttle Bus Plan Fall 2023
The Bronx Community College Campus shuttle buses use ADA accessible buses on along its designated route (closer to subway stations) providing safe and reliable service to the college community.  On average, shuttle buses arrive every 20-30 minutes, except the in cases of heavy traffic or accidents, shuttle service can be delayed.   Please give yourself extra time when using this service
Service will begin and end their route in front of Meister Hall at approximately 30 minutes intervals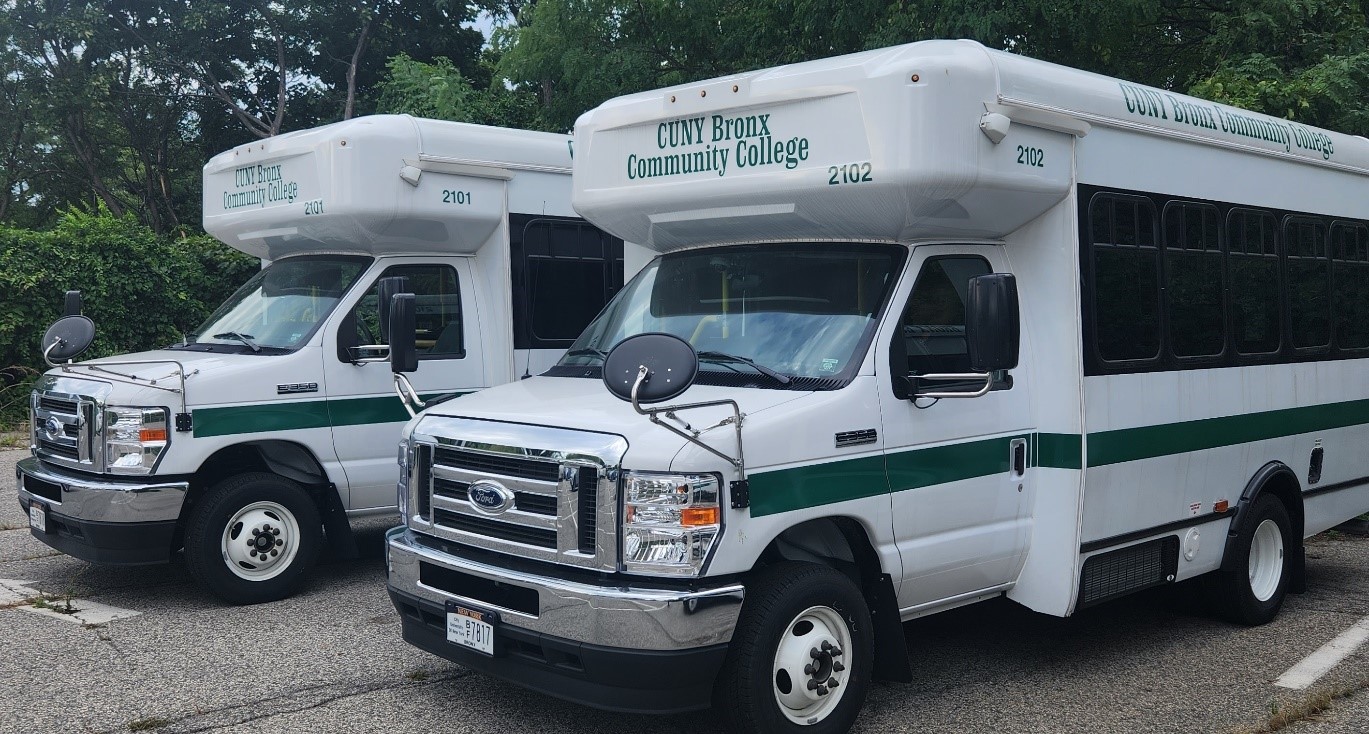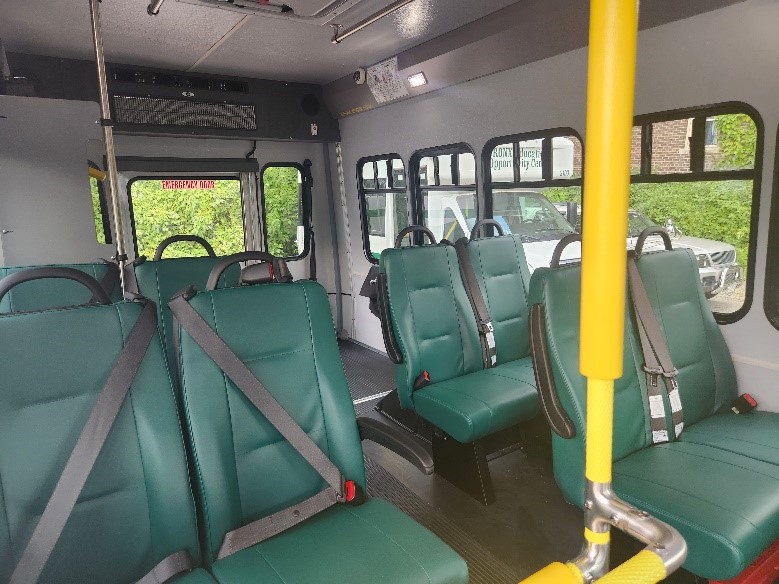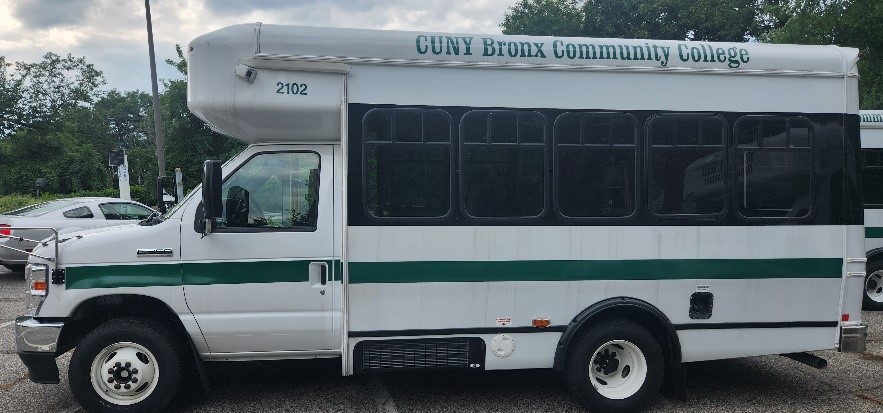 Vehicle Information
2022 Ford E-350 Econoline Van 8 Passenger ADA Accessible
Seating: 9 (8 Passengers with 1 Driver) – All passengers must have seats: standing is not permitted during transport.   Seating is available on a first-come-first served basis. Shuttle buses are available to any student, staff, and faculty member who hold valid BCC ID card.
Vehicle is equipped with front and rear cameras, fire extinguisher, first aid kit and AED.
MVO will have a Public Safety radio for emergency use
ID card scanner to be installed for metrics
Hours of Operations
Monday – Thursday     11:00 am to 09:30 pm (when classes are in session)
                                                      No Service between 3:30pm to 4pm
                                        After 09:00 PM, please contact Public Safety at x5311
Friday – NO SERVICE
Service will run from August 28, 2023 to December 20, 2023
Contact Information
For Information visit Campus Service Center or Call x5311
Any issues, complaints or recommendations that can be addressed on a non-emergency basis should be communicated by e-mail to our team at Public.Safety@bcc.cuny.edu.
Shuttle Bus Map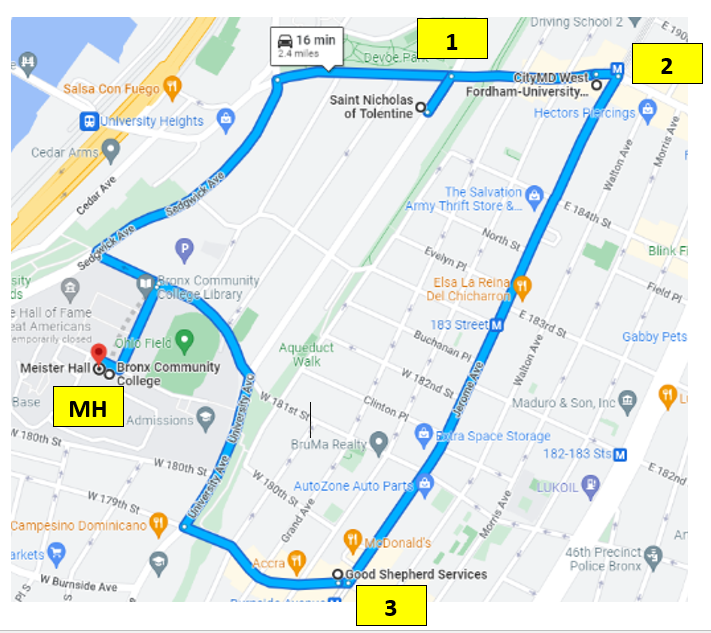 Shuttle Bus Route
Meister Hall (F/O) – On campus pick up / drop off location (Signage to be Posted)
1st Stop – Drop Off / Pick Up – Corner of Fordham Rd and University Avenue (Next to St. Nicolas of Tolentine Church)
MTA: Bx12, Bx12-SBS, Bx3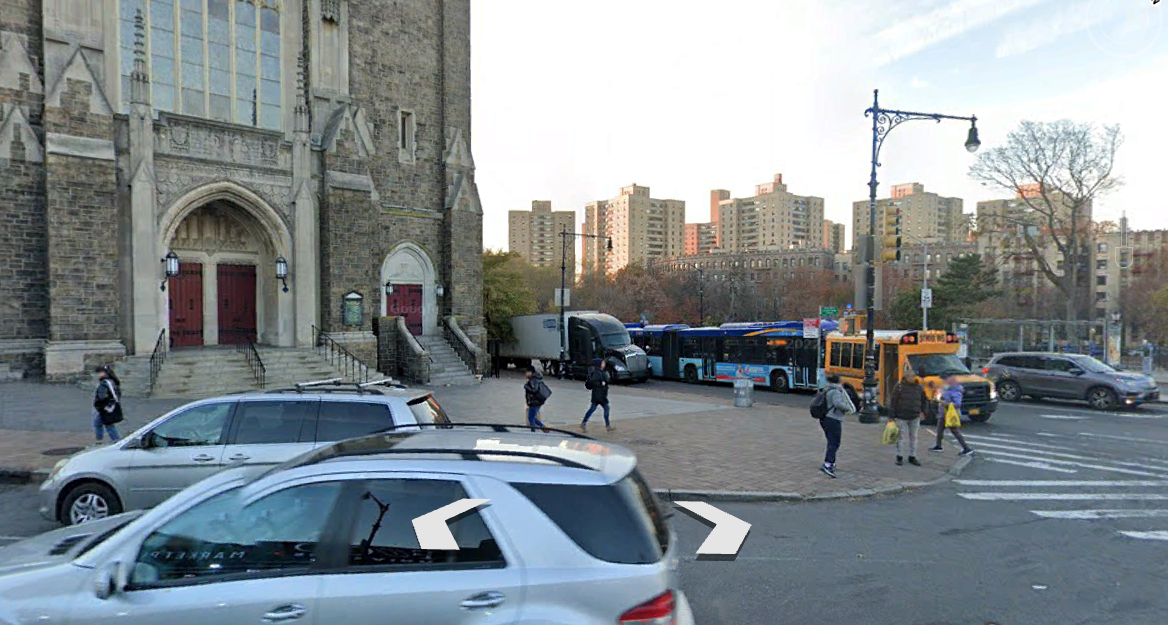 2nd Stop – Drop Off / Pick Up – C/O Fordham Rd and Jerome Avenue (F/O CITY MD Urgent Care)
MTA: 4 Subway, Bx12, Bx12-SBS, Bx32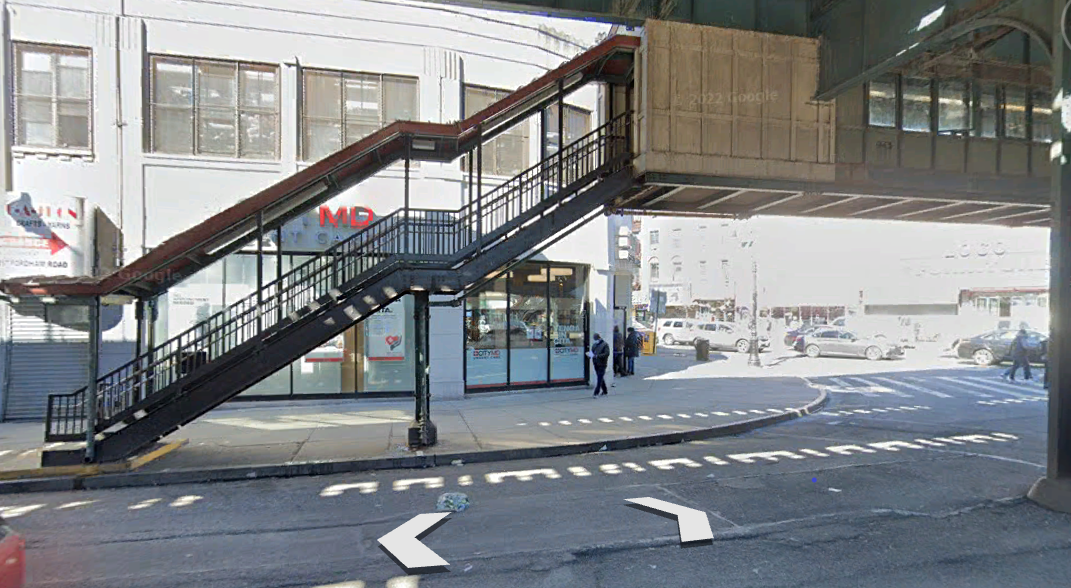 3rd Stop – Drop Off / Pick Up – Burnside and Jerome (F/O 9 West Burnside Ave.)
MTA: 4 Subway, Bx32, BX40/42 Bus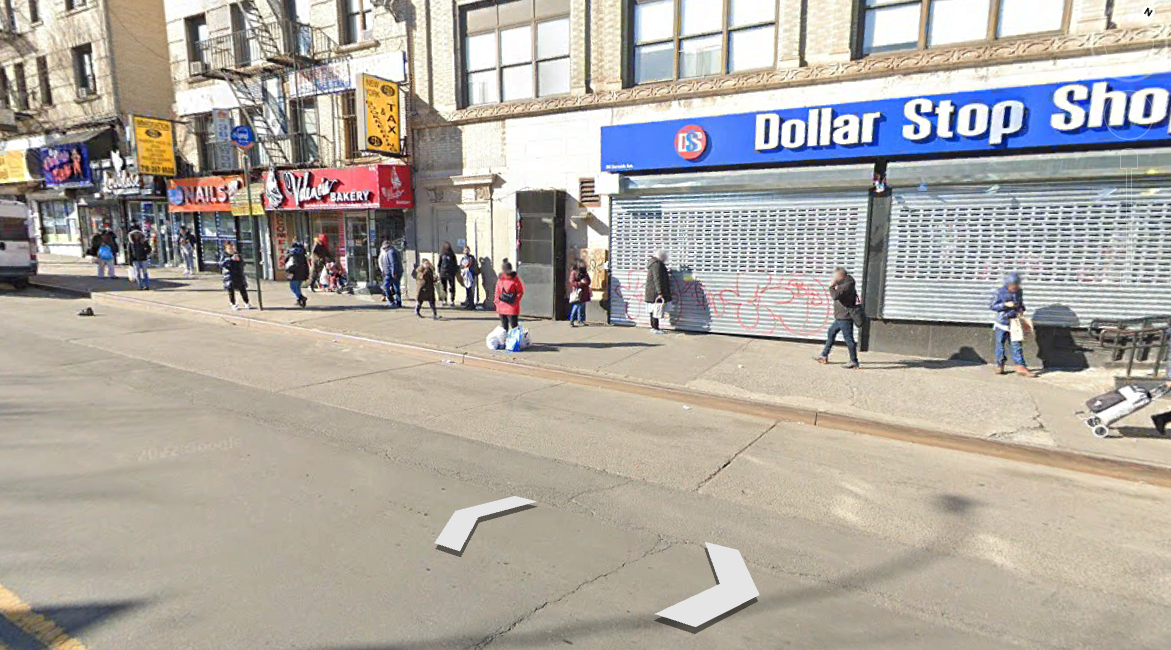 Return to Campus – Meister Hall
Shuttle Rules
In order to ensure the safety of all shuttle riders, pedestrians, and motorists, it is important to follow these simple rules:
Waiting

Wait in an orderly line for the shuttle in designated area.
Don't knock on the driver's door or chase the shuttle. Please wait for the next shuttle.
Please respect the shuttle and the shuttle stops.
Don't run to board the shuttle.
Shuttles may run a few minutes early or late. Please arrive at the shuttle stops early and be prepared for delays.

Boarding

Let passengers exit before you board the shuttle.
Riders are required to show their Clear4 Access Pass with student ID card or Mobile ID Card
Seating is available on a first-come-first served basis
Board the shuttle when it has fully stopped.
Facemasks are recommended

Riding

No Standing while shuttle is in transit.
Please use headphones on the shuttle. Loud conversation, music and phones calls can be distracting
Do not distract the driver while he/she is operating the vehicle or interfere in a manner that impacts the driver's control.
No smoking, eating, or drinking is allowed on the shuttle.
Please keep the aisles free.
Intrusive or loud use of profanity/obscenities or other disorderly conduct including threatening or harassing behavior are unacceptable conduct.

Disembarking

Stand clear until the shuttle leaves and cross at the nearest crosswalk.
Look carefully in all directions before you cross.
Drivers can only stop at designated stops
Any items left on the shuttle will be transferred to the Public Safety Lost and Found located in Loew Hall Room.511
ADA Accessible Service
To help you have a safe and comfortable ride:
Inform the driver if you would like assistance.
Center the wheelchair on the hydraulic platform and apply the brakes.
Allow the driver to make sure that the wheelchair is secured properly.
Allow the driver operate the lift gate manually if there is a power failure.
Who to Call for Help Safety
If something happens at the shuttle stop or on the shuttle that makes you feel unsafe, tell the driver or call the Public Safety Department at 718-289-5911.