All new veterans must submit a copy of their DD214 and Certificate of Eligibility along with a copy of our intake form. All continuing student-veterans and dependents intending to use VA benefit to cover school tuition and/or receive BAH MUST submit a separate certification form EVERY semester they attend and want covered (fall, winter, spring, summer). Forms are attached on this website.
The Office of Veteran and Military Resources (VMR) provides services for veterans, current service members, and their dependents who are enrolled at Bronx Community College.
From the college application all the way to graduation. We take a proactive approach to assisting the student-veteran. The VMR complies with Executive Order (EO) 13607; Establishing Principles of Excellence (PoE) – we avoid fraudulent and unduly aggressive recruiting techniques as well as misrepresentations, payments of incentive compensation, and failure to meet state authorization requirements. We introduce student-veterans to the resources they need to be successful.
We not only connect student-veterans with other veterans attending the Bronx Community College and the greater veteran community, but also help them integrate with the rest of the student and civilian population.
The VMR provides student-veterans with a lounge:
The Bronx Community College Veterans Lounge is located in the Loew hall building, room 319. We will open Monday through Friday 0800 until 1700.
All veterans are encouraged to use the veterans' lounge and the resources available there. We have computers for use, printer with paper, a refrigerator, a microwave, space to do work, and comfortable seats to watch the Smart Board. Here you can relax, study, and grab a cup of coffee.
The Veterans Certifying Official is located in the Loew hall building room 326. This Certifying Official has the delegated authority to sign enrollment certifications, and other certification documents and reports relating to veterans and their dependents who are eligible for VA education benefits.
The VMR assists with:
Processing application fee waivers for new and transfer student-veterans
Processing and certifying veteran-specific educational benefits, including:
Academic advisement

The Point of Contacts (POC) for academic advising are:

Joint Service Transcript credit evaluation
Registration and withdrawals due to military orders
Facilitate access to Disability Services Office
The VMR Office will assist service members and reservists to readmit to a program if they are temporarily unable to attend class or have to suspend their studies due to service requirements..
Financial Aid

Veterans, military members, spouses, and children seeking a higher education are eligible for numerous grants and scholarships:
The Financial Aid Point of Contact is:
Seeking Employment:
If you would like to build your confidence, succeed with your interview and land your dream job, contact the Office of Career Development at Snow Hall – first floor, 718-220-4546
Bronx Community College has a web-based management system, which includes an internship and job bank, a library of Career Development resources, and 'Resume Builder' program where students can get started on their resumes:
Log in using your BCC email and CUNYFIRST password
Click on Profile tab
Click and complete the following, sub-tabs: 'Personal statement', 'Education', 'Experience', 'Project and skills'
Lastly, click on the 'Documents' tab and upload your resume for review and approval
Your career plan should begin with 'Focus 2", a self-assessment program:
Go to www.focus2career.com/Portal/Register.Cfm?SID=1209
Complete the registration form
Your access code: BRONCO
Select a major selected from the results of your Focus 2 self-assessment
An understand the various career paths related to your choice of major
Select an appropriate internship that will result in experiences related to your major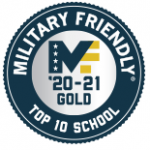 Contact Our Office
Loew Hall -room 326
Phone: 718-289-5447
Email: veterans@bcc.cuny.edu
Contact Information:
John Rosa
Veteran Services Coordinator
Dolly Rosario
Intake coordinator/ Certifying Official
Office Hours:
Mon – Fri: 9:00 AM – 5:00 PM
Please note: When classes are not in session the office closes at 5:00 PM
CUNY Army ROTC Program
Army ROTC is a leadership program where you will be able to take 24 elective credits that will coincide with your four-year college degree program resulting in your commission as an Army Officer (Second Lieutenant) upon graduation. Read More.
Important Resources
Applying for Financial Aid
CUNY NET price Calculator
CUNY Scholarships