Upload your picture ID is now available!
The Bronco ID Card's online photo submission process enables Bronx Community College's students, faculty and staff to upload a photo to be used on their Bronco ID Card. Cardholders are encouraged to submit their photo online prior to obtaining a new or replacement card. All photos are subject to approval by the BCC ID Card Office. Photos are typically approved within 48 business hours.
Photo Submission Guidelines
Your Bronco ID Card photo must be a current photo of yourself taken in accordance with the following BCC guidelines.
Guidelines:
Photo must be in color and taken within the past six months
Use a plain white or off-white background
Use good lighting. Photos that are dark or overexposed will not be accepted.
The photo should be a centered and front-facing headshot (to the collarbone)
Unless it's for a religious purpose, no hats or head coverings that obscures the hair or hairline
Prescription glasses may be worn provided there is no tint, no glare or reflection that obscures the eyes. Do NOT use sunglasses.
No objects or other people should be in the photo
No props or hand gestures allowed
Keep eyes wide open and looking directly at the camera
Keep a neutral facial expression or make a normal smile
Do NOT use photo filters, but do remove red eyes and shadows
Crop the image just above the top of the head to the collarbone
Examples of acceptable photos: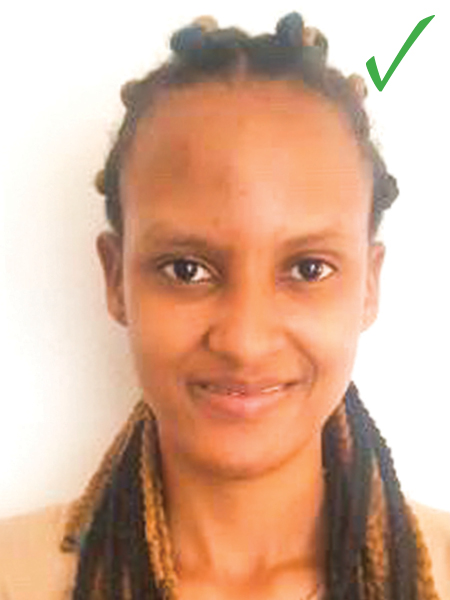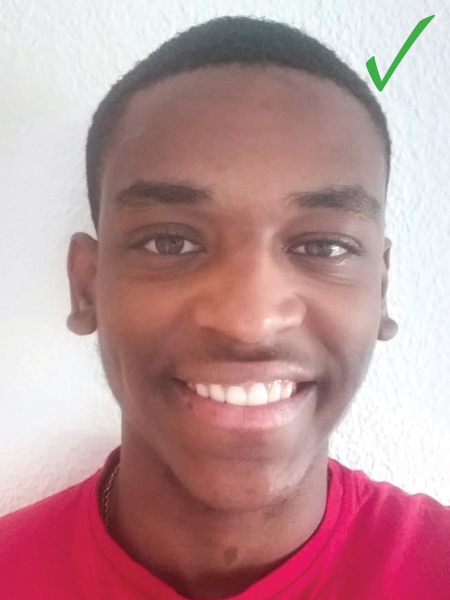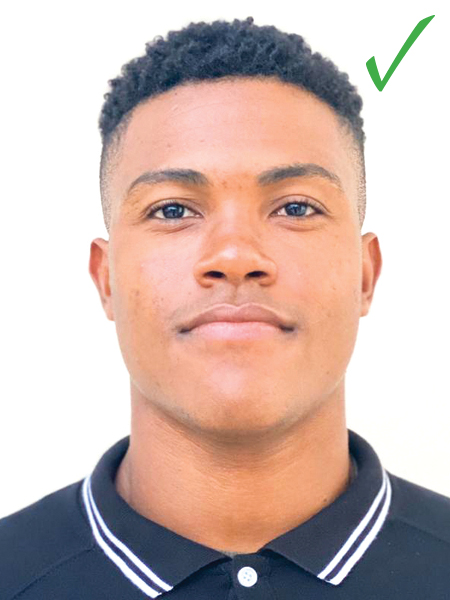 Examples of non-acceptable photos: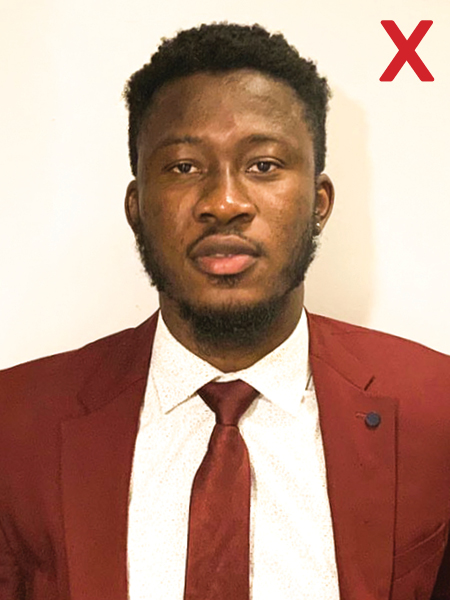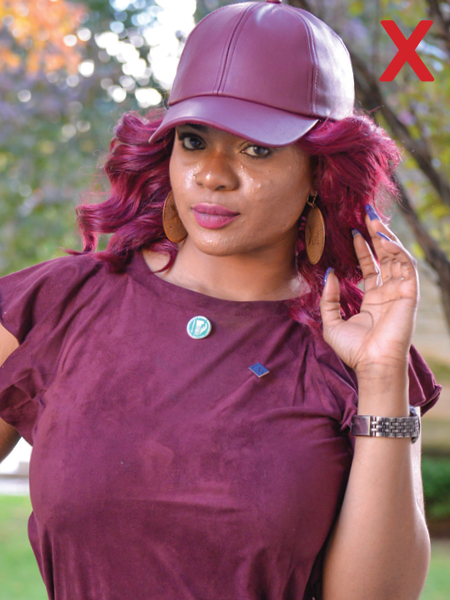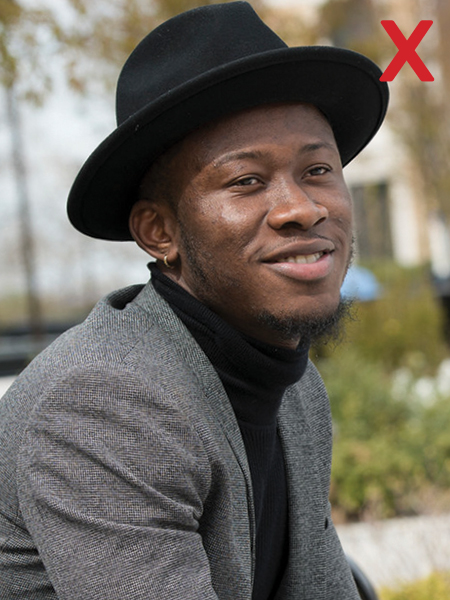 If your photo is not accepted, you will receive an email with an explanation and a link for re-submission. All communication from the Photo Submission Team will be sent to your Bronx Community College email address.
The Most Common Reasons Photos are Rejected:
The photo is too far away. Be sure to crop the photo so that it goes from the top of your head to your shoulders.
Exposure – The photo is too light or too dark.
The background is not white or a light color. Bright blue or red backgrounds are not acceptable.
Graduation photos. These are typically not done using a white, smooth background and are a very high resolution which will not upload.
Approved Bronco Card
Once your photo is submitted and approved, you will be notified by email and your new Bronco Card will be available in the BCC Mobile App.
If submitting for replacement of a lost or stolen card, there is a $10 fee.
HOW TO SUBMIT YOUR PHOTO ONLINE
Log in to eAccount using your BCC email
Select Profile in the Upper left corner menu bar
Under Personal Information, select the Click to submit a new photo link.
Follow the on-screen instructions to upload your photo.
When finished selecting and cropping your photo, click Submit this photo. A confirmation window will display.
NOTE: Once your photo has been approved, you will not be able to submit another photo.