A Message from Dr. Thomas A. Isekenegbe
President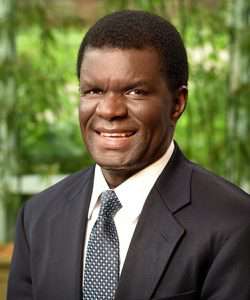 Welcome to the Spring 2022 semester of Bronx Community College. This will be a memorable semester, as for the first time since the onset of the pandemic most of our classes and activities will take place on our physical campus. Your commitment to our students, is essential to BCC's mission of providing to all who seek it "an education that is both broad in scope and rigorous in its standards". What you do each day helps prepare our students for important and rewarding careers. It is with that in mind, that I am so pleased to welcome you back.
I am greatly impressed by how you met the enormous challenges during the lockdown, particular how swiftly you adapted your talents to the particular challenges of distance learning, while working to provide student services online. The City University of New York is committed to returning to at least 70 percent fully in-person courses on every campus for Spring 2022. No one knows better than you the vital role of human interaction in education, so I am sure you are as excited by this as I am.
With the help of the people of Physical Plant Services and Public Safety, we have worked very hard to make sure your return to the campus is as safe as it is productive. You can do your part by following COVID-19 protocols and seeing to it that your students do so as well. Vaccination is now a requirement for entering our campus. The rules for masking and physical distancing that have applied to anyone entering the campus during the pandemic are still in effect. The complete CUNY guidelines can be found here. You contribute to the well-being of the College when you lead by example.
The values that have always defined BCC have remained the same throughout these arduous months. We believe that education is a fundamental human right. We remain a diverse community of dreamers, strivers and achievers committed to the pursuit of excellence and the betterment of our borough, our nation and the world.
Nothing demonstrated the spirit of BCC more dramatically than the heartfelt outpouring of donations to our relief drive for the survivors of the deadly fire that ravaged an apartment building in Tremont. In a matter of days, contributions of food and emergency supplies filled three rooms in North Hall and Library from floor to ceiling. In the midst of tragedy, it was a reminder of what can be done when we all work together.
May that spirit of community guide you through every day of Spring '22 at Bronx Community College. I wish you all a successful semester and I look forward to seeing you and greeting you in person, on campus.
Thomas A. Isekenegbe, Ph.D.
President