A Message from Dr. Thomas A. Isekenegbe
President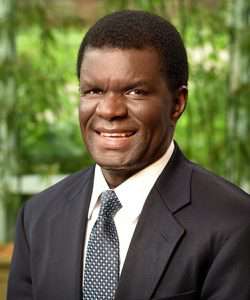 Welcome to the 2019-20 academic year at Bronx Community College — and to our newly-redesigned online home. Like the bricks, mortar and greenery of our physical campus, it exists to move our students toward the day they leave BCC with a diploma in their hands, all the educational goals they set for themselves accomplished, all the doors they hoped to unlock wide open, just waiting for them to step through.
If you are a returning member of our community of excellence, welcome back. If you are joining us for the first time, thank you for making BCC the start of your adventure in higher education. It is one of the most profoundly important decisions of your life. That's why I make it a point to stand at the front gate on University Avenue at the beginning of every school year to greet our students as they arrive. I always notice an excited mix of anticipation and anxiousness. Many of you are nervous about what lies ahead, the work you will have to do, making friends and fitting in. But be assured you are meant to be here at Bronx Community College — the effort and determination that brought you to us is proof of that.
If you are considering an academic career at Bronx Community College for yourself or someone important in your life, take a tour through this website as you might explore our actual historic campus high above the Harlem River. Here you will learn not only about our academic programs, but also our support services, special events, student-run clubs, sports teams, internships and so much more. Successful BCC students take advantage of all of the opportunities available for them on our 45-acres and beyond.
But for all that we offer, the BCC experience is ultimately what you make of it. Welcome to your first step!
Thomas A. Isekenegbe, Ph.D.
President