A Message from Dr. Thomas A. Isekenegbe
President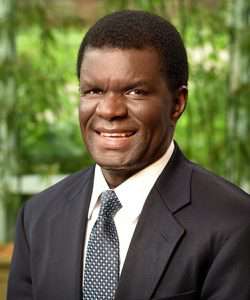 Welcome to the 2020-21 academic year at Bronx Community College.
Due to the ongoing pandemic, our classes, meetings, conferences and community events are currently taking place mostly online. Like many, I miss our physical campus and the days when I stood at the University Avenue Gate on the first day of classes, personally welcoming each of you as you climbed the steps to your BCC adventure. I miss walking through our library and past classrooms and feeling the excitement of minds at work.
Those days will return and our campus is being prepared for them. But in the meantime, I want you to know how impressed I am with how every part of our community has faced the challenges of the virtual campus — and met them with perseverance, flexibility and ingenuity. These trying times have brought out the best in us. They have also reminded us that as much as we love our landmark buildings, gorgeous greenery and winding walkways, in the end what makes BCC so special is you, our students, faculty and staff. You don't just attend or work at Bronx Community College. You ARE Bronx Community College.
To all who are new to BCC, I am pleased you have chosen to be one of us. Here we believe that no one who aspires to a higher education and is willing to do the work it requires should have their dream denied. We are proud of the rich diversity of the thousands of students we are preparing to be the next generation of leaders and citizens of the world.
BCC is guided by a spirit of creativity and discovery, a belief in the possibility of greatness for all and the power of perseverance that I am confident will see us through the difficulties of today to the triumphs to come.
Thomas A. Isekenegbe, Ph.D.
President