A Message from Dr. Thomas A. Isekenegbe
President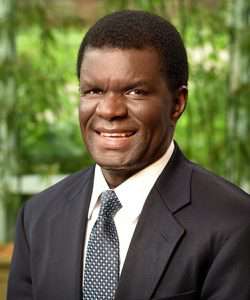 A big welcome back as we open the 2022-2023 academic year and get ready to start the fall 2022 semester. I am so happy to welcome even more of you back on campus.  I am always renewed and reinvigorated as I plan for the opportunity to personally greet you when you return to campus.
Last year, we slowly started to open our beautiful campus and began to re-engage with our students. In addition to our online courses, we increased in-person and hybrid course offerings as well as resumed some of our significant and uniquely BCC in-person events. We watched runners of all ages line up for our 44th annual "Run the Bronx." Our annual scholarship gala was back with individuals donning their finest attire to help raise money for student scholarships.   The academic year ended on a high note with 1655 graduates receiving their diplomas on Ohio Field.  All of these activities showed that BCC is ready to continue to receive our students, faculty and staff back to campus for the 2022-2023 academic year.
As we move into the new academic year, my call to action for all is re-engaging with our students and campus community.  This call is for all members of our community: faculty, staff and students.  After months of Zoom calls and virtual meetings we need to challenge one another in looking for opportunities on campus to engage, not just our students, but each other as well.  Our retention and other academic success metrics have decreased over the last two years.  This drop can be partly attributed to the lack of engagement and interaction with our students and with one another.  We need to reverse this trend with the opening of our campus to more students, faculty and community activities. I know we will all embrace this call to action and work together, to do what is best for our institution.
As we return to the campus for the 2022-2023 academic year, we continue to work very hard in making safety a number one priority on the campus.  In this regard, the former "Re-occupancy Committee" will continue its essential mission, but, now with the new name of Advisory Committee on Health, Infrastructure and Technology, (AC-HIT). The committee will continue to address challenges brought on by the pandemic and a collaborative constituency will work together to address and resolve them. We all still need to do our part by following COVID-19 precautions and protocols. The BCC safety plan has been updated and can be found here. The available science indicates that the best protection against the virus is to receive the vaccination for Covid-19, with periodic boosting, as recommended by health officials. The CUNY testing center in Snow Hall will remain operational during the fall semester and the random testing protocol will continue.  Watch for messaging and further instructions on campus access shortly.
Our fall 2022 semester will open with classes on Thursday, August 25th and followed by Convocation on Friday, August 26th, accompanied by a welcome back outdoor luncheon.  I am looking forward to seeing all of you back and kicking off the start to a semester of re-engagement. As we contemplate the start of a new semester, I am reminded of the words of Booker T. Washington: "Success is to be measured not so much for the position that one has reached in life as by the obstacles which he has overcome while trying to succeed."
I congratulate all of you who have turned obstacles into opportunities, and look forward to a reinvigorated and re- engaged fall semester.
Thomas A. Isekenegbe, Ph.D.
President