"A PALACE FOR THE BRONX" GOULD MEMORIAL LIBRARY: A DISCUSSION WITH SAM WHITE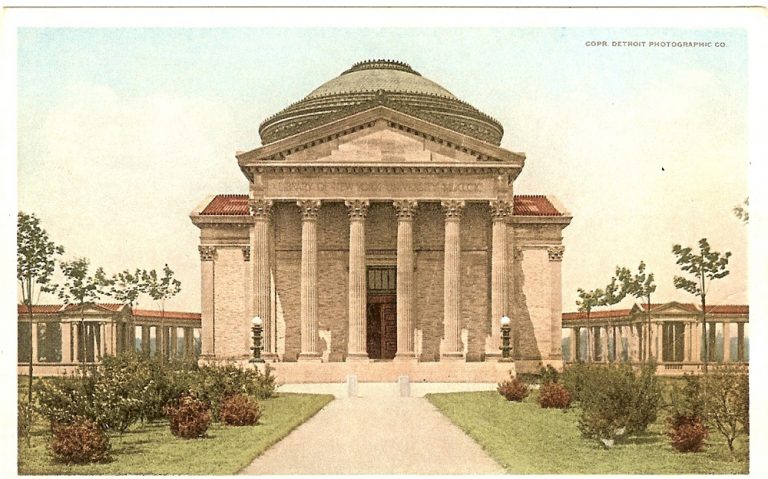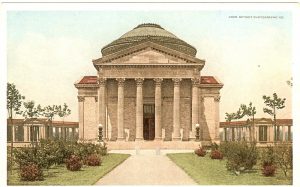 "A Palace for The Bronx" was a captivating March 15 online presentation about the Gould Memorial Library given by Sam White, the great-grandson of the Library's architect Stanford White.
White began the presentation with a history of the Gould Memorial Library (GML), when Henry MacCracken, who was the Chancellor of NYU in 1891, decided that the campus needed more space and moved it uptown to University Heights.
The Chancellor hired Stanford White of the firm McKim, Mead & White, one of the best-known architectural firms in the county during that time to design the Library. MacCracken then reached out to Jay Gould, who had amassed a fortune with railroad stocks. Gould contributed to the cost for the 40 acres of land in the Bronx for NYU. Upon his death, his daughter agreed to fund the GML if it was named after her father.
White based his design on the Pantheon in Rome. The Library is laid out as a Greek cross with a circular reading room crowned by a soaring coffered dome.
Partnering with Louis Comfort Tiffany for the decorative elements, this is one of the best examples of an alliance between and architect and designer. The Tiffany glass enhances the Library's beauty and Tiffany's decorative elements are a perfect marriage between design and function. Sixteen columns of Connemara green marble from Ireland surround the circular reading room.
As with any creative collaboration, White made sure that all of MacCracken's vision for the Library were addressed. But as the architect, he had the final say for what this Palace in The Bronx would look like when completed.
The result was a magnificent structure that opened in 1895 and was an immediate success. Along with the adjacent Hall of Fame for Great Americans the Library became a major New York City tourist attraction.
In 1973 NYU left the Bronx to return to Greenwich Village and the campus was purchased by CUNY and became Bronx Community College.
Sam White noted that today, restoration on the roof of the Library continues. Future projects include opening the glass dome to let in natural light as the architect intended. The dome has been plugged for more than 50 years.
Because of GML, BCC is the only community college in the nation that has landmark status from the City, State and Federal governments.
BCC President Thomas A. Isekenegbe said: "Sam White is a great friend of Bronx Community College and is one of this year's June 1 Gala honorees. The College is the steward of the Gould Memorial Library and we were pleased to raise $14 million from the city and state to restore its roof. We welcome him here today for a presentation about the Library's history and an update on the roof restoration project."
Sam White concluded: "Bronx Community College serves the poorest population in terms of congressional districts in America. It is the entry into the middle class and an indispensable institution in terms of the social and economic ecology of the City of New York. This is where New York will continue to be the greatest city in the world if places like Bronx Community College continue to thrive, I encourage you to know about it and support it."