Professor Eugene Adams Attended Academic Conference in Senegal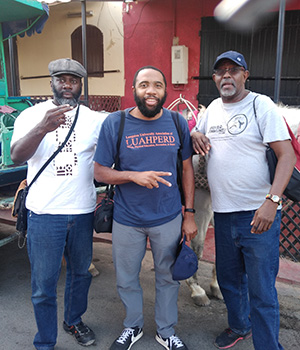 Professor Eugene Adams, Director of Collaborative Education at Bronx Community College (BCC), applied for and was accepted by the Council of American Oversees Research Centers (CAORC) for a seminar in Senegal from January 5 through January 26. The seminar brought together leaders from community college faculty and staff from around the United States.
During his more than 25 years at BCC, Professor Adams has worked with colleagues in Senegal to build effective educational pedagogy and curriculum development. In the past, he has led seminars in Senegal. BCC has the highest enrollment of African students at any CUNY Campus.
For this recent visit, Professor Adams took on the role of a student. His experience at the CAORC seminar included attending twelve workshop presentations by experts on Senegal from many areas. The workshops included complex and dimensional aspects of Senegalese diverse cultures, traditions, religions, economic, political and spiritual beliefs. He also participated in trips to celebrated historical, and religious sites including Saint Louis, Touba, Salle and Toubacouta.
The CAORC project was led by Dr. Mlbye Cham and Dr. Cinder Barnes. Professor Ousmane Sene, Director of the West African Research Center, coordinated the presentations by Senegalese experts.
Professor Adams said, "The immigrant experience of BCC's mostly West African students is critically important. The CAORC program provided me with a better understanding of how to create support programs to reach these students."