An OutPouring of Support for our Puerto Rico Relief Effort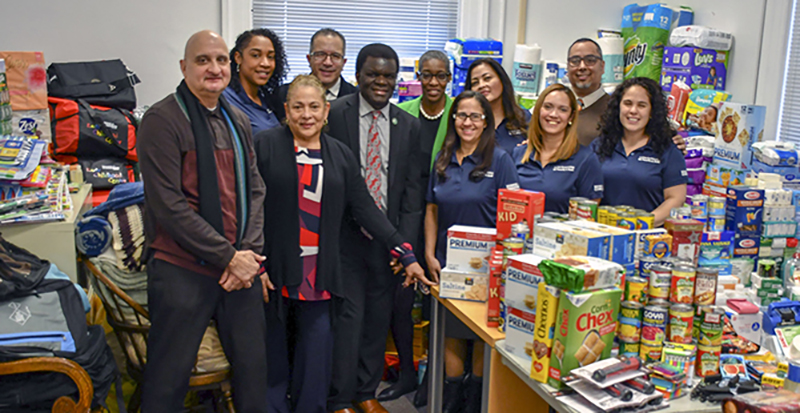 Earthquake-ravaged Puerto Rico is crying out for help — and Bronx Community College has answered the call.
BCC's Association of Latino Faculty and Staff has led a weeks-long campaign to gather donated items for the people of the island. I am so proud to tell you that the response from our community was all we could have hoped for and more. As of today, an entire room in Language Hall is piled high with canned goods, rice and pasta, blankets, first aid kits, paper products, flashlights, water bottles and other essentials (even pet food). The Association's Chairperson Leidy Pichardo says "I can confidently say that over five thousand items have been donated. We collaborated with the whole campus community and outside organizations to support our families and friends in Puerto Rico."
My thanks to Leidy and to all who contributed their time and energy to this fantastic expression of BCC's spirit. I want to commend everyone who participated. It shows what we can all do together as a community. It says we care.
Members of the Association of Latino Faculty and Staff will now personally take your donations to the people of Puerto Rico. Our thoughts are with them all.