Assistant Director Richard Cacciato: "I have so much love for this college"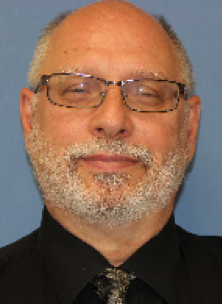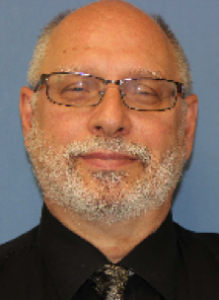 Few members of the BCC community have careers with the College that are older than the campus itself. And with the retirement of Richard Cacciato, Assistant Director of the Office of Public Safety, there is now one less. His last day of work was December 28, 2021.
"It is with a conflicted heart that my wondrous journey through the amazing place called Bronx Community College is coming to an end after nearly a half-century," wrote the native New Yorker announcing his retirement. "I started patrolling the grounds and buildings of Bronx Community College back in 1973 as a young man just turning 21. Back then, two-thirds or more of today's members of the Bronx Community College Department of Public Safety were either toddlers or not yet born.
"During my tenure, there have been 10 United States presidents and five Bronx Community College presidents. I saw the construction of the Early Childhood Center and North Hall and Library. I was working during the horror of 9/11, and yes, now through the devastating pandemic. Bronx Community College allowed me a stable place to view history, good or bad, as it unfolded." The assistant director's long career included parts of two years when he served as director.
Among Cacciato's many admirers in Public Safety is Interim Director Saul Fraguada, who notes "Richard has been instrumental in the growth of the Department. What we will miss the most will be the guidance and mentorship that he provided to everyone."
That mentorship will continue even after A.D. Cacciato is gone. He is leaving to his coworkers the shelf of books in his office that he accumulated over the years. They range from history to criminal justice to novels — to philosophy, which was his major when he attended Lehman College and remains a passion. His retirement plans include traveling to Greece, the home of some of his favorite thinkers.
"I have so much love for this college. Working out the problems of the students was one of the most important things for me. That's what we're here for. To help people, not only as public safety officers but as human beings."
Assistant Director Cacciato ended his farewell with a final nod to his colleagues. "I want to give my full endorsement to all the brave members of the Bronx Community College Department of Public Safety and offer one last time the guidance that I have offered throughout my time in the department: Stay competent, watch out for each other, let nonsense roll off your back and always enjoy and share some laughter."