AT BCC, CUNY EXPLORERS CELEBRATE WITH THEIR EYES ON THE FUTURE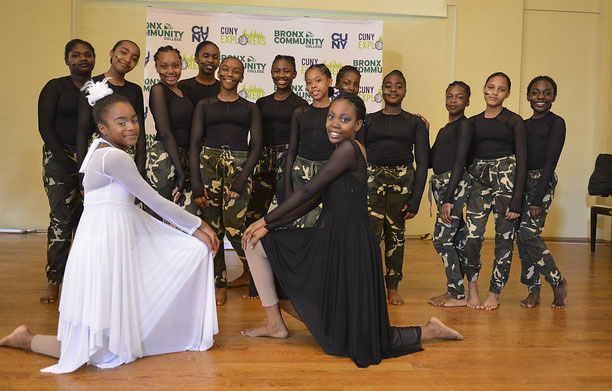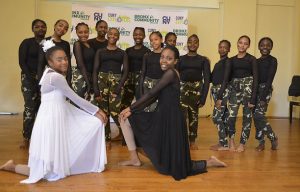 Five years from now they may be students at Bronx Community College.
This year they are the middle-schoolers from around the city who came to the BCC campus on June 14 for the festive 2019 Summer Finale and Awards Presentation of the College's CUNY Explorers program.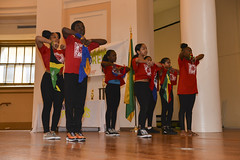 The New York City Department of Education and The City University of New York partnered to create the Explorers program, which ensures that every middle school student has the opportunity to visit a college. The BCC incarnation of the initiative has been extraordinarily popular — over the past year, 12,486 Explorers have come to the campus. They had an opportunity to tour the campus, meet faculty members, current BCC students and recent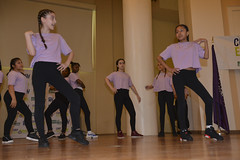 graduates and get hands-on experience in fields as varied as biology, chemistry, radiology, nursing, television production and automotive technology.
But the Summer Finale was a day of sheer celebration, as 586 students enjoyed an exuberant dance competition, received awards and heard speakers encouraging them one last time to think of themselves as college material.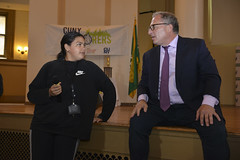 Emceed by BCC's Assistant Vice President of Communications and Marketing Richard Ginsberg, the event was mounted with the assistance of the Liberty Partnership Program, which provides academic and cultural enrichment for middle and high school students.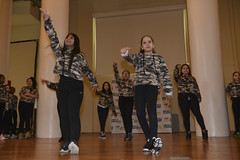 Opening remarks were delivered by BCC Associate Dean of Academic Success Simone Rodriguez-Dorestant. "The number of schools participating is growing every year, due in part to the unique experience students have during our Explorers Program at BCC," she says. "All of this is possible with the facilitation of our Program Coordinator, Andre Christie."
Mr. Christie was pleased as well, observing "It was exciting just having the students who represented different schools within the boroughs come together on this special occasion."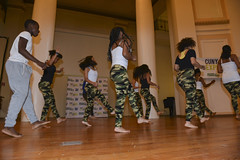 The Jamaican-born Christie is himself an example of the transformative power of higher education that he preaches to the Explorers — a BCC graduate who recently received his bachelor's degree in Applied Psychology at New York University, he is now completing premed courses for medical school.
When the day of celebration was over, the dance-off winners were "Central Park II," followed by Seth Low and in third place "The Linden Renaissance." But everyone went home with a bright vision of their future.