BCC BOOSTERS ON BRONXNET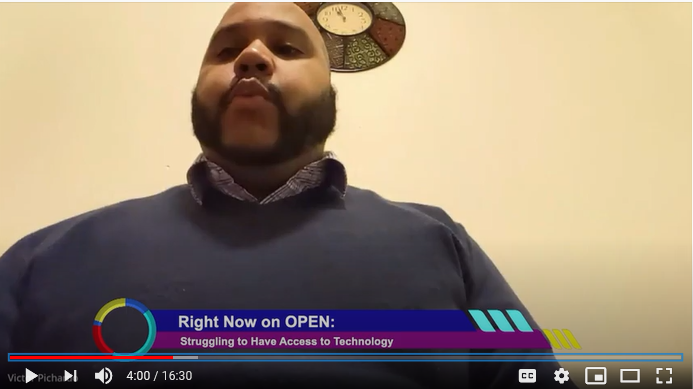 New York State Assemblymembers Victor M. Pichardo (86th District) and Nathalia Fernandez (80th District), two stalwart supporters of Bronx Community College, recently appeared on BronxNet, the cable TV channel that usually operates on the campus of Lehman College, BCC's nearby CUNY sibling.
The pair have played a key role in the success of Bronx Community College's sudden switch to distance learning when the COVID-19 pandemic forced the physical campus to close.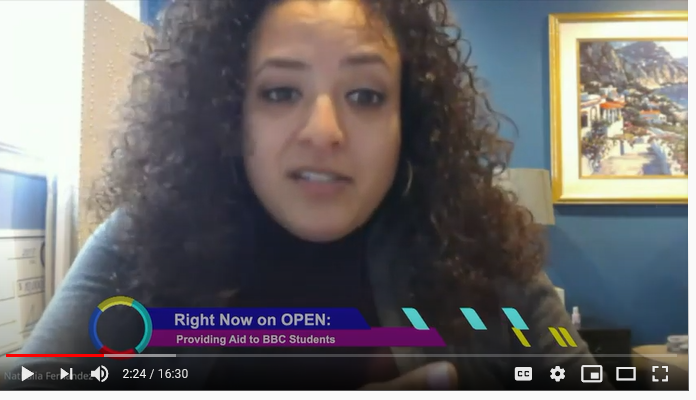 Many students did not have the laptops or tablets that were essential to joining their classes online. Fernandez and Pichardo secured a quarter of million dollars in state funding to purchase the hardware, which has been loaned to students taking courses this semester (they can continue to use the computers if they enroll for summer or fall classes at BCC).
The assemblymembers were guests on "Open," a public affairs program hosted by Daren Jaime (all three talking from the self-isolation of their homes). For a quarter of an hour, they discussed their latest effort on BCC's behalf and the importance of the College to the community it serves.
Our thanks to BronxNet for focusing on this special contribution to BCC in a time of crisis — and to Assemblymembers Pichardo and Fernandez for making it happen.