BCC FOUNDATION BOARD MEMBER LUZ ROSADO FEATURED IN FORBES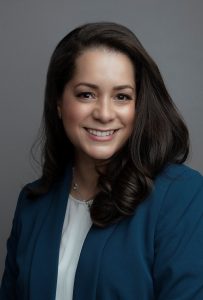 Forbes recently featured BCC Foundation Luz Rosado as one of its Best-In-State List of Top Women's Wealth Advisors. According to Forbes she manages accounts ranging from $1– 148 million in assets.
Luz is a Senior Vice President International and Wealth Advisor at Merrill Lynch where she has worked since August of 2006.
https://www.forbes.com/profile/luz-rosado/?list=best-in-state-women-advisors/&sh=6d315caa7e6a
She was recognized for her service to ultra-high-net worth clients providing them with the tools to take care of their wealth and to aid in the transition to future generations.
In the past, she was also cited as "Top Wealth Advisor Moms" by Working Mother in 2019 and 2020 as well as Forbes "Best- in- State Next-Generation Wealth Advisors by Forbes in 2019.
Please join the BBC family in congratulating Luz on her achievements. We are fortunate to have her expertise on the Foundation's Board.