BCC Grad Goes to McGill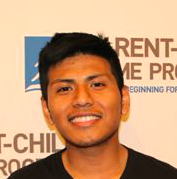 Carlos Perez-Valle, a recent Bronx Community College graduate in Liberal Arts Speech Pathology option, has accepted an offer to attend the Ph.D. program in Communication Sciences and Disorders at McGill University*.
After graduating in Winter 2018 from BCC, Carlos went on to Macaulay Honors College at Lehman College. There he continued to major in Speech-Language Pathology with a minor in Early Childhood Education. He also attended the Danish Institute for Study Abroad in Copenhagen in the summer of 2019. Carlos graduated this past January Summa Cum Laude with honors from Lehman. He managed all of this while working full time for the Department of Education at the Office of Policy & Evaluation. Along the way, he earned numerous awards and fellowships.
Congratulations to an alumnus who shows where a BCC degree can take a determined scholar.
*McGill is the oldest university in Montreal and one of just three English-language universities in Quebec. It is a public research institution that takes its name from Glaswegian merchant, James McGill, whose bequest in 1813 led to the formation of McGill College. In 1829 it was established as the nation's first faculty of medicine.