BCC Helps Bronx Fire Victims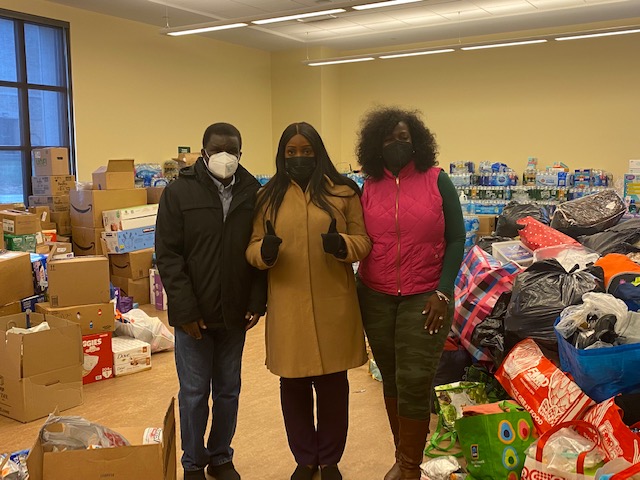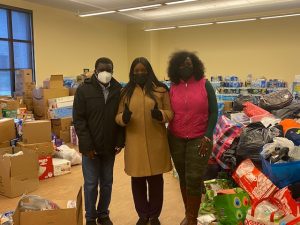 The survivors of the tragic January 9th apartment fire in the Bronx had an immediate need for food and emergency supplies. Bronx Community answered the call with a relief drive organized virtually overnight. Within days, a classroom in North Hall and Library was filled to the ceiling with donated items.
On Friday, January 14, Bronx public officials came to campus to see first-hand the dramatic results of the drive. Present were Bronx Borough President Vanessa L. Gibson, New York State Senator Gustavo Rivera, New York Assemblymember Yudelka Tapia, and City Council members, Oswald Feliz and Pierina Sanchez. BCC President Thomas A. Isekenegbe greeted his City University of New York colleagues Daisy Cocco De Filippis from Hostos Community College and President Claudia V. Schrader from Kingsborough Community College in Brooklyn (the former provost at BCC).
Officers from the New York Police Department's local 46th precinct, the Department of Corrections, and BCC's own Public Safety department were there to help sort through the donations.
"Macy's made a major donation with two trucks of everything you can imagine," said BCC's Director of Government Relations David Levers. "We encourage everyone to give to their neighbors during this tragic time."