BCC Launches New Social Media Campaign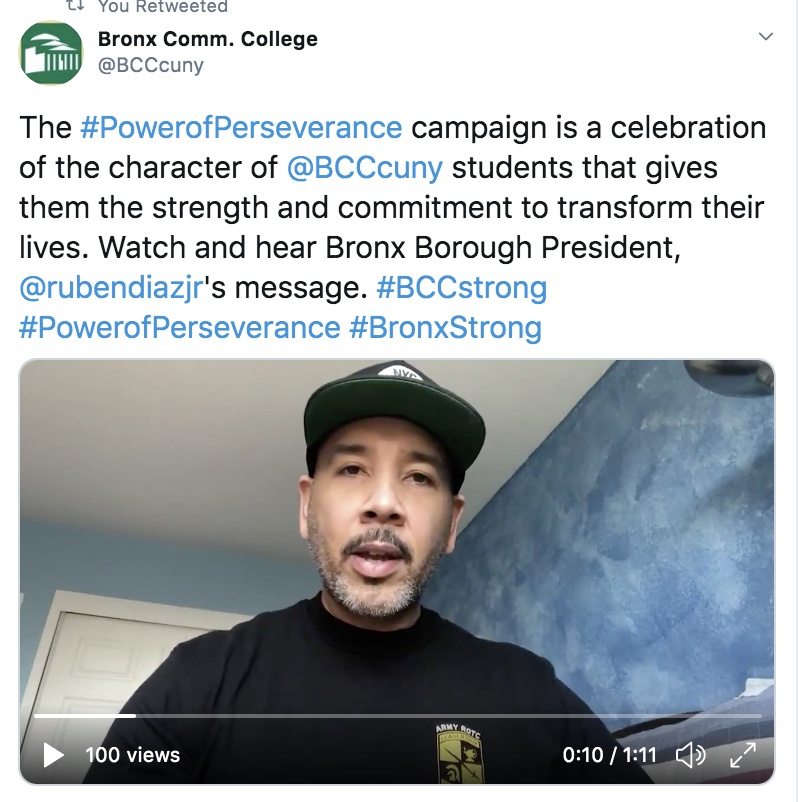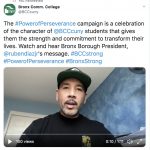 On Monday, May 11, we proudly began our new social media campaign: The Power of Perseverance, a celebration of the character of BCC students that gives them the strength and commitment to transform their lives. It is a power they are showing the world right now as they meet the many challenges of a nation-wide pandemic.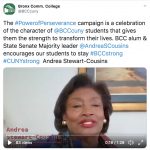 Among those lending their voices in praise of the Power of Perseverance have included prominent New Yorkers as Bronx Borough President Rubén Díaz Jr., Amaurys Grullon, alumni, entrepreneur owner of Bronx Native clothing, U.S. Senator Kirsten Gillibrand, BCC alum & State Senate Majority leader Andrea Stewart-Cousins, NYC Councilman Fernando Cabrera, and State Honorable Speaker of the New York State Assembly, Carl Heastie.
At BCC, every graduate provides dramatic proof of The Power of Perseverance.
Watch all of the videos now.