How to get started on the BCC Mobile App
Download the free app from the Apple App Store or Google Play Store.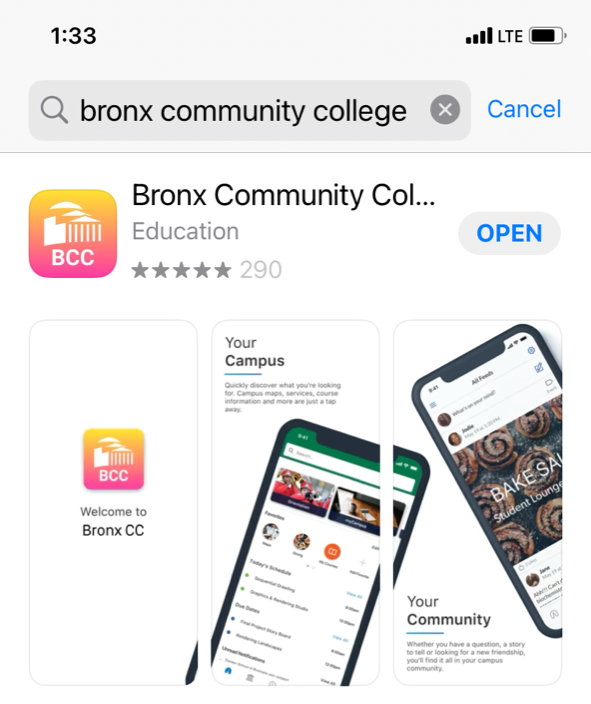 Type in your "Bronx User Name" = "firstname.lastname"  and your "Password" = your email password. Click "Log in" and you will be taken to your BCC Mobile App homepage.