BCC Student Rubi Larancuent Received Jack Kent Cooke Transfer Scholarship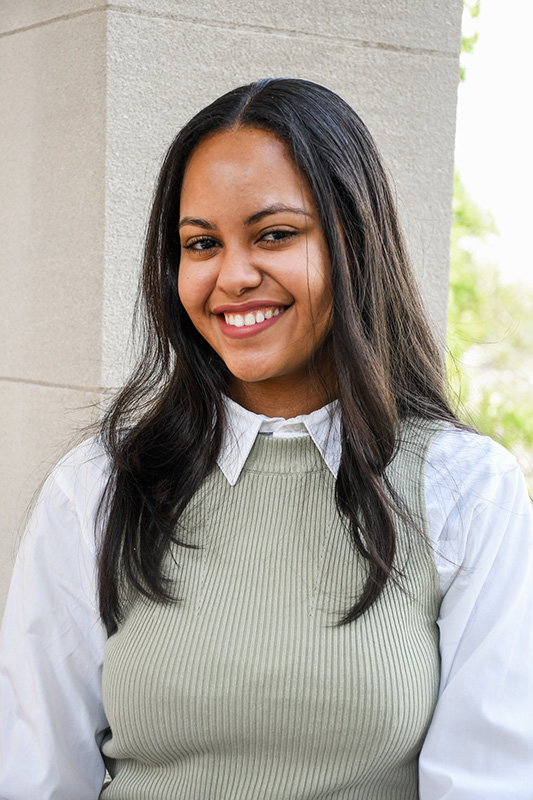 Rubi Larancuent was the recipient of a prestigious Jack Kent Cooke Transfer Scholarship providing financial aid of up to $55,000 each year to a four-year institution.
She will graduate from BCC in June as the 2023 Salutatorian with a degree in Mathematics and a 4.0 GRPA.
While she has been accepted at Princeton, she is still weighing her options as to what institution she will attend in the Fall of 2023.
Her ambition is to become a Math professor and have a positive impact on her students particularly Latinos and women of color who are underrepresented in this field.
While at BCC she worked as an ASAP peer mentor and a Math tutor, received the Outstanding Student of the Year from the Association of Latino Faculty and Staff, was a scholar for the Kaplan Education Foundation and a member of the community college honor society Phi Theta Kappa, among others.
In addition to financial aid, the Jack Kent Cooke Transfer Scholarship provides students with comprehensive educational advisement to guide them through the process of transitioning to a four-year school and preparing for their careers.
More than 1,700 community college students applied for this prestigious scholarship and 60 high-achieving college students received it.
The Jack Kent Cooke Foundation established this scholarship to relieve the financial burden of tuition at a four-year institution and enable students to focus on their studies.
Rubi said, "This scholarship is important to me, my family and the campus community. It will enable me to excel in Mathematics, a primarily male-dominated field.