BCC Students Receive Awards in Nuclear Medicine and Molecular Imaging Conference Held in March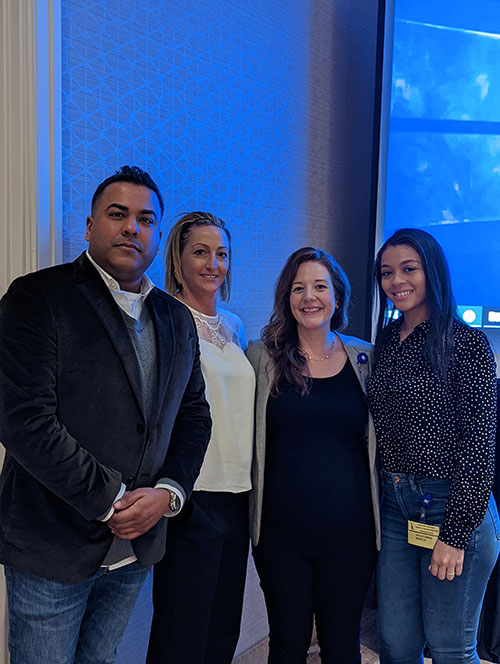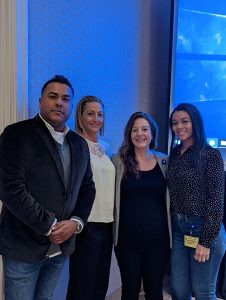 The Nuclear Medicine AAS degree at BCC prepares students in this branch of medical imaging that uses radioactive isotopes for the diagnosis and treatment of diseases.
The degree leads to well-paying jobs with starting salaries around $65,000 to $70,000.
At BCC, the Department of Nuclear Medicine is chaired by Professor Grace Tursi-Wenzler. At the present time there are 20 students enrolled in the program with nine graduating this year. All students must then take a licensing exam to work in the field.
BCC students also do internships at local hospitals including Lincoln, New York Presbyterian, Mount Sinai, St. Barnabas, Memorial Sloan Kettering and Montefiore.
BCC students Aimee Debenigno and Natalie Cabal received first place honors at a recent conference of the Greater New York Chapter of the Society of Nuclear Medicine and Molecular Imaging Conference. Their 15-minute presentation was entitled "Going Nuclear – New Immunology for Cancer." Daniel Varghese placed second for "Going Nuclear on Cancer."
Aimee Debenigno noted, "We wouldn't have presented at this conference without the support of Professor Tursi. She believed in us and encouraged us."
The students were competing against their counterparts from 4-year institutions. BCC's Nuclear Medicine program is the most affordable with credit hours at $300 compared to $1,800 at 4-year schools.
Professor Tursi also addressed the conference with a presentation called "Teaching in the New Normal" that focused on online learning during the COVID-19 pandemic.
She said, "I am so proud of the NMT students. This cohort in particular faced a number of additional challenges associated with the pandemic, yet they were still able to accomplish this incredible feat. I feel so honored to be a part of this remarkable program at BCC."
Professor Mario DiDea, clinical coordinator of the BCC Nuclear Medicine Program served as an advisor and mentor to the students.
By participating in the conference BCC demonstrated the strength of its Nuclear Medicine Program. There were recruiters at the event, who offered the BCC students their business cards to follow up with them after they graduate and pass the board exams.