BCC'S DISTINGUISHED ALUMNI HONORED
Students at Bronx Community College are often told that from BCC they can go anywhere. And there was no better proof of that in 2019 than the recipients of the Distinguished Alumni Awards, the highest honor BCC bestows on a graduate, which "celebrates individuals who have maintained the BCC traditions of discovery, achievement and excellence through their personal accomplishments, professional achievements or humanitarian service."
Three new honorees were recognized at the Distinguished Alumni Induction Ceremony held on Thursday, October 10, in the Thurgood Marshall Law Collection of North Hall and Library. This year's recipients were: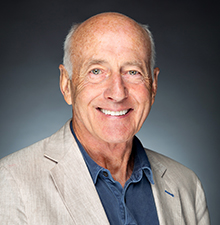 Arthur Antin received his AA from Bronx Community College in 1967. He is the co-founder of VCA, Inc., the largest family of animal care providers nationwide. Since its establishment in 1986, VCA has expanded its operations to include 925 hospitals in 45 U.S. states and five Canadian provinces. In 2017, Mr. Antin and his brother sold VCA to Mars Company for $9.2 billion, though he maintains an active role with the company. "I am humbled to be here," he said before receiving his award. "Humbled to be in an institution that without it being here and accepting me I would not be what I am today." Like many Distinguished Alumni, Mr. Antin has contributed to his alma mater, from addressing BCC students as part of the Alumni Trailblazers Series to being honored at a BCC gala and donating financial support for students. He was introduced by second year student Jacqueline Johnson, who told the attendees "I came to Bronx Community College because I wanted to reinvent myself." After years of working in the corporate and non-profit sector, BCC helped her realize her dream of earning an associate degree in digital arts.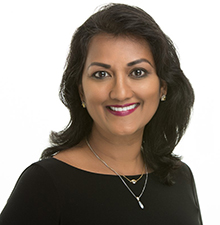 Balmatee Bidassie has been both a BCC student (Class of '90) and an instructor in the Electrical Technology Program from 1995 to 1999. Today, Dr. Bidassie is President/CEO of Data Analytics & Process Improvement Consulting and Master Faculty Specialist at the College of Engineering at Western Michigan University. Over the past 30 years, Dr. Bidassie worked as a data scientist in computer science, electrical engineering, industrial engineering, information technology, manufacturing, statistics, research, safety, health care, project management and operations. After receiving her award, Dr. Bidassie said "I feel like someone has given me a baton to do great things for BCC. The mission and the journey have just started." Earlier that same day, she delivered an Alumni Trailblazers speech that was part autobiography, part inspirational message, and included her father's advice "Obstacles are what you see when you take your eyes off your goals." Criminal Justice major Esmelda Hiciano de Tavarez introduced Dr. Bidassie, telling the attendees, "I came to BCC because I wanted a better education. I know that here I can achieve my goal of becoming a police officer."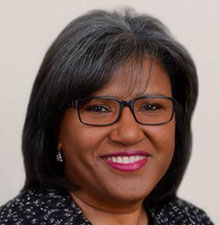 Vikki Pryor attended BCC from 1972 to 1973. She is now Managing Principal of Change Create Transform LLC, which she founded to help businesses, organizations and individuals succeed and grow. With senior leadership experience in health care, insurance and finance, she was twice named by Crain's New York Business as one of the 50 Most Powerful Women in New York and by Black Enterprise magazine as one of the 75 Most Powerful African American Women in Business. "I am deeply honored to get this award from Bronx Community College," she said as the evening began. "Just coming back here brought back my memories of being a student and how life changing it was for me." Ms. Pryor has been a featured speaker at BCC's WomxnUp! program and "Lunch with Leaders" lecture series, and every year her foundation awards the Marie Nesbitt Promise Prize, named for her grandmother, to two BCC students, including a promising film student whose work is presented at the College's Annual Film and Video Festival. Liberal Arts major Katrina Perkins introduced Ms. Pryor, and thanked "BCC staff, faculty and partners, like many of you here, for helping me reach my goals."
Each distinguished alumnus received a medal on a ribbon with the school colors as a framed photograph and an account of their accomplishments was unveiled to applause. Those tributes will adorn a wall on the first floor of North Hall and Library, where they will be joined by other Distinguished Alumni in years to come.