The power of ideas



About Blackstone LaunchPad
Since its founding in 2008, the Blackstone Charitable Foundation has been committed to creating economic opportunities for diverse and historically underrepresented communities.
The Blackstone LaunchPad network helps college and university students gain entrepreneurial experiences and competencies to build successful companies and careers.
The Innovation and Entrepreneurship
Center at Bronx Community College
The Blackstone LaunchPad network provides students and alumni at Bronx Community College with the resources and opportunities to support innovation, entrepreneurial endeavors, and career ambitions.
You don't need to study business, have a huge network, or have a history of entrepreneurship to get involved. LaunchPad is for all students, no matter their background or future plans. Whether you are curious about building community with like-minded individuals, learning new skills, have an innovative idea you're ready to take action on, or are prepared to take the next steps with your business, the BCC Blackstone LaunchPad is here to support you!
Did you know we have an Innovation and Entrepreneurship Center on campus? Student Ambassadors are in the space to answer questions about programming and offer mentorship. Utilize it for creativity, collaboration, team meetings, workshops, and more.
Visit us in North Hall, Room 116!
The partnership with BCC, CUNY and the Blackstone Charitable Foundation will:
Provide skill-building initiatives that will connect students and alumni with mentors, networks, and professional development opportunities.
Ensure the development of an entrepreneurial mindset and skills.
Facilitate a network of lasting professional relationships between students, faculty, and mentors through proven startup resources and unique virtual and physical opportunities.
Provide students with the chance to participate in workshops, pitch competitions, fellowships, and live speaker series to pursue their desired career with the skills needed to succeed.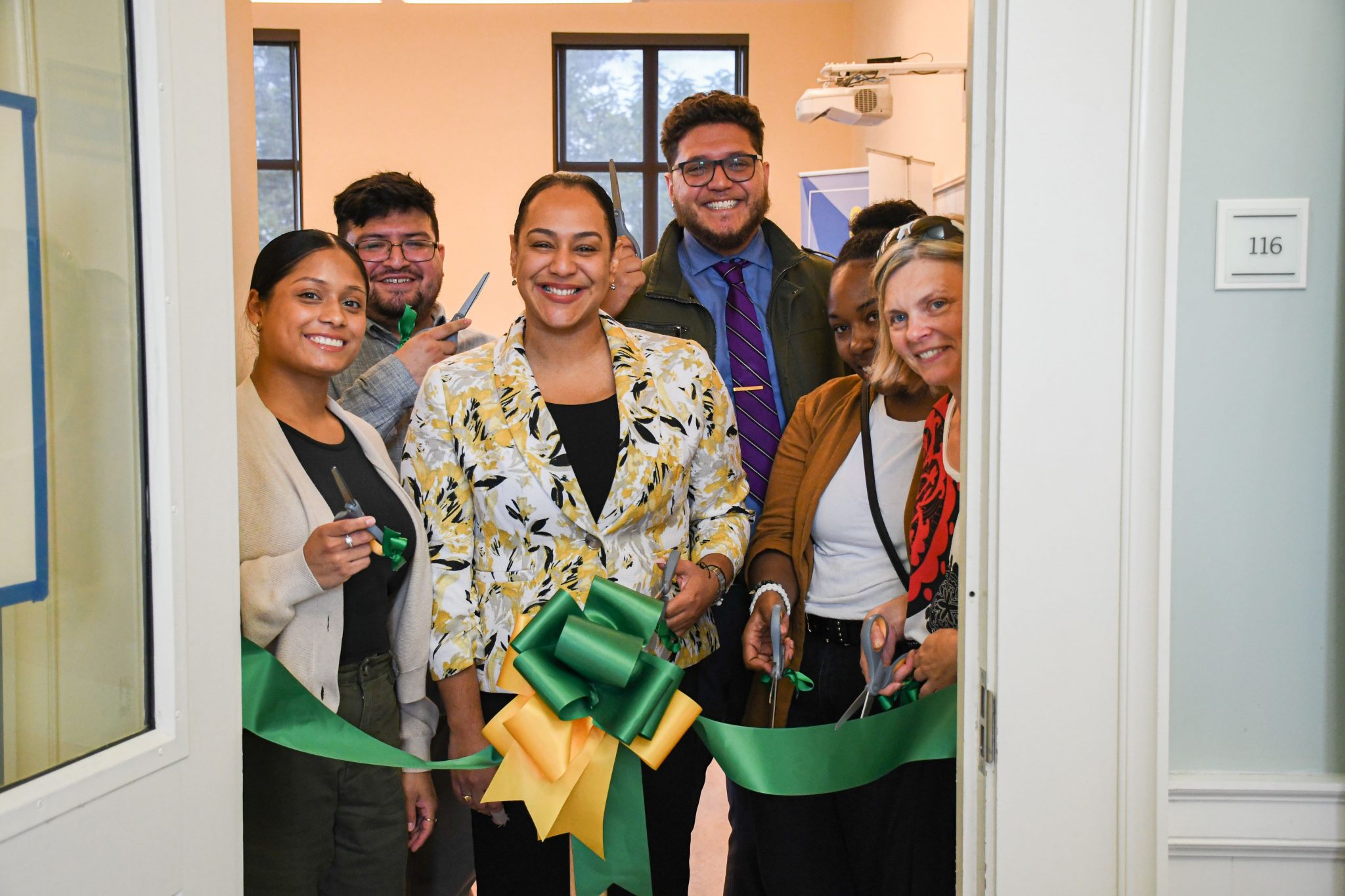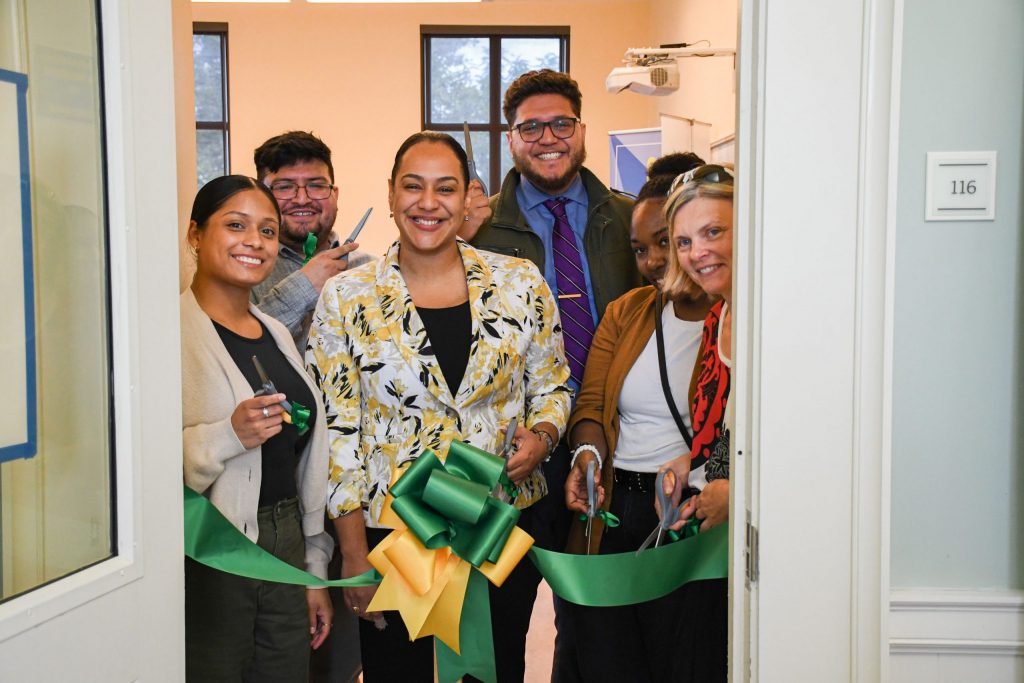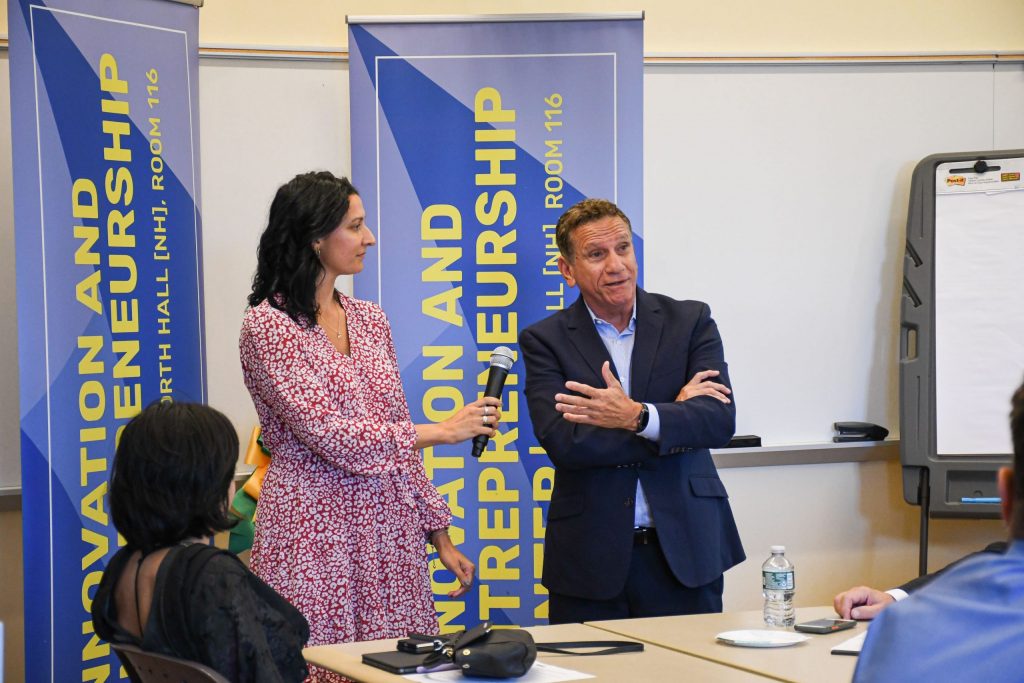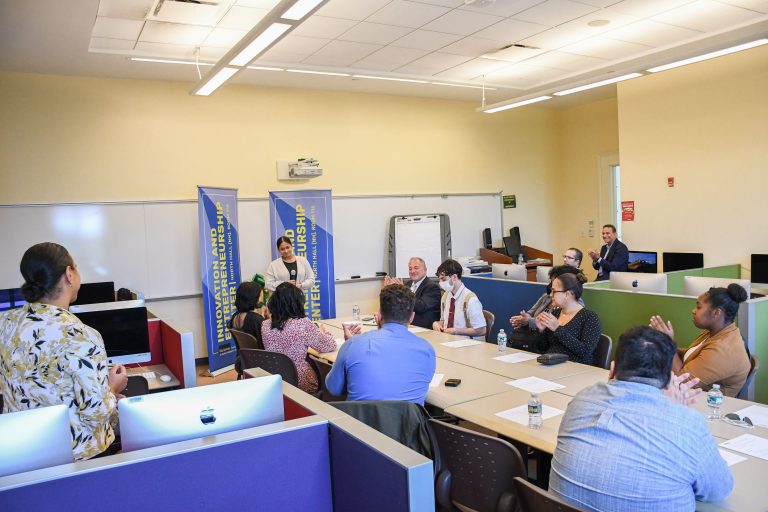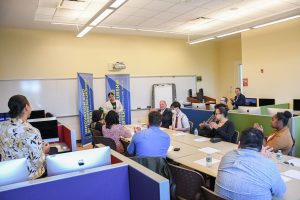 International
Design Sprint
The Design Sprint International is a five-day virtual process that addresses business challenges and validates ideas through design, prototyping, and testing ideas. Students with various creative skills including fashion design, business, product design, architecture, photography, and animation were split into teams and supported throughout the five days by expert mentors.
Read More
Over 300 students from the University of Hertfordshire in the United Kingdom, CUNY, and Nagoya Zokei University of Art and Design in Japan put their creativity to the test virtually January 16-20, 2023, in the Design Sprint International 2023.
Through the Blackstone LaunchPad grant, Joshua Rivera was one of over 300 participants. 
Joshua is majoring in Digital Arts at BCC. He shared, "It was very new and exciting for me. This was the quickest way to immerse oneself in a co-creative troubleshooting experience while collaborating internationally with other students. It has challenged me to think in more engaging ways and understand the practical visuals that one can use to pitch such an idea which I think are now collaboration and notability despite whatever creative field you are from."
If you are looking for ways to utilize your strengths and learn new skills along the way, create a StartupTree account to stay up to date on opportunities provided by the BCC Blackstone LaunchPad by visiting https://bcc.startuptree.co/.
Introduction to Entrepreneurship Series
Presented by NYC Department of Small Business Solutions (SBS)
During this cohort, you will begin by assessing your business idea and yourself in order to create an action plan to move forward. You will analyze the industry, potential customers, and competitors in order to better understand the market you are entering.
From there, you will learn the components of an operational business plan and begin mapping out processes, resources, and partners.
Lastly, you will develop an understanding of financial terms and work through basic financial statements in order to understand how to guide your business toward profitability.
Click Here to apply.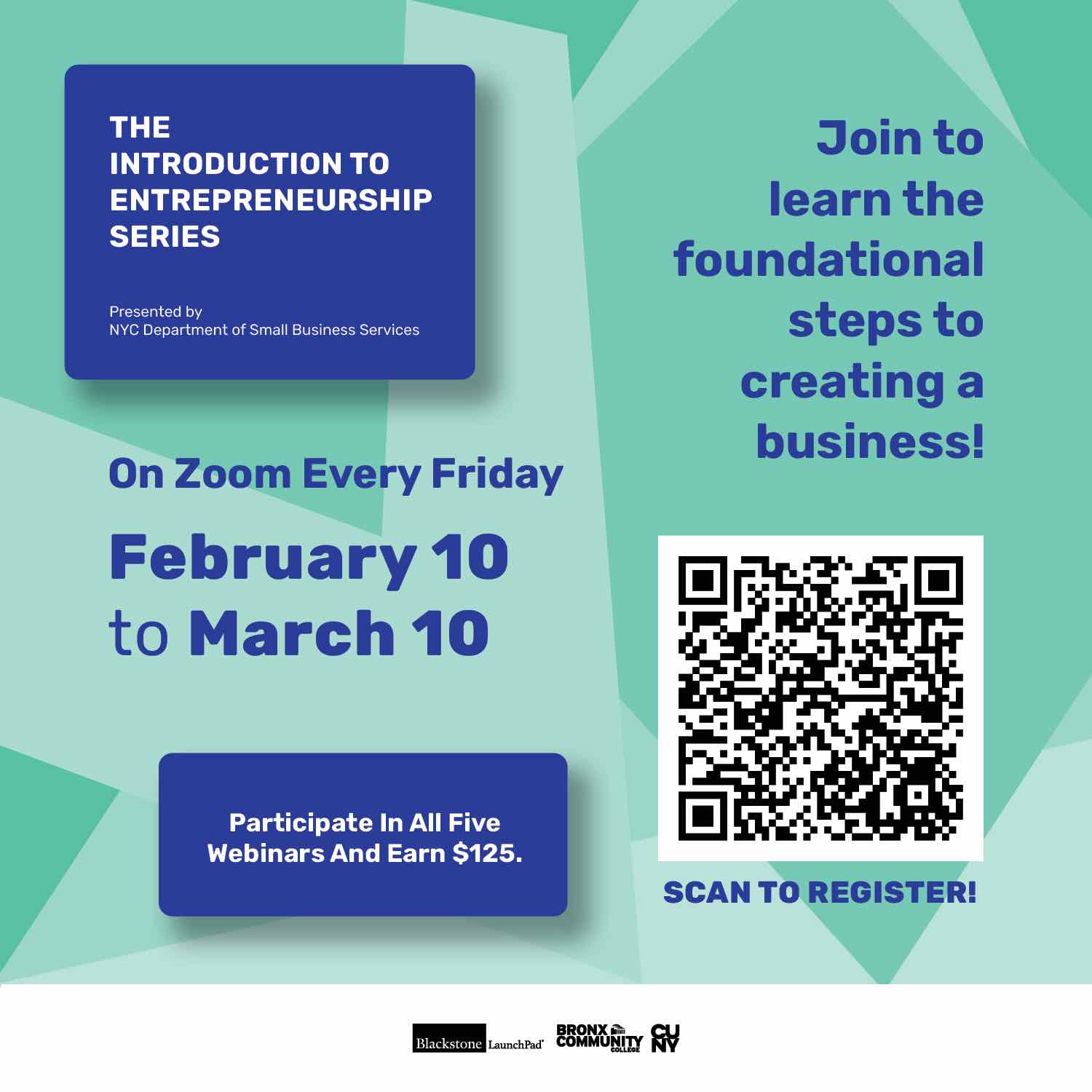 Design Portfolio (Art 91) and BCC's Blackstone LaunchPad collaboration
Professor Amowitz's Design Portfolio class (Art 91) and BCC's Blackstone LaunchPad collaborated to provide students with a real-life experience of working with a client to create a brand identity. Kiran Khalid is a Blackstone LaunchPad program participant working on her business, Our Universe.
The 10 students met with Kiran to learn about Our Universe. As the students listened to Kiran's presentation, they thought about how she envisions her company, the target audience, what the user experience will be like, and what overall message she will deliver to her potential consumers.
Read More
Students presented first drafts of the logos for customer feedback. Then, Kiran was presented with final versions of the logos in addition to other branding components including letterhead, envelopes, and business cards.
Once the final presentations concluded, Kiran stated, "I really love everything you guys poured in because it's all your work. It's your art, and you are infusing that with my work."
The students shared reflections on what it was like working on this project:
Elijah shared, "This is an extremely good lesson for myself as well as everybody else that we got a little taste of what to expect in reality. So thank you very much for this."
Brian shared, "After seeing everybody's work and seeing how it reflected off of everyone's own personal creation and personality, it made me want to go a little bit beyond and push past what I can do."
Eddy shared, "It did feel like a touch of the real world…You are not just doing the work for the professor. You are doing the work for someone outside of the school. I think that is really helpful and is really great."
In conclusion, Professor Amowitz stated, "For you guys to know you've been able to do this is such a big thing, and for the class to see what they are able to do has been so rewarding. Look what they can do! I get excited to see how different, how incredibly different each one is. It's like limitless!"
Kiran ultimately selected Eddy Candelier's brand identity. It reminds her of the love that made her pursue this business to begin with. Our Universe is what love is supposed to be: a connection of everything. Eddy received $500 from BCC's Blackstone LaunchPad for creating the winning brand identity. 
Kiran was asked how this experience has shifted her thinking as a business owner. She replied, "How I describe my business will never be the same. I can't describe it the way I used to technically because now it actually has a face. I have to take more time and consideration in how I explain it. I feel like it made me more aware."
Eddy Candelier finished his last semester at BCC studying Digital Design in December 2022. He characterizes himself as a simple person. He enjoys video games and art. Studying Digital Design gives him the ability to combine the two things he really enjoys.
Introducing Fall 2022




Blackstone LaunchPad




Ideas Competition Winners
This fall, Bronx Community College ran the Blackstone LaunchPad Ideas Competition powered by StartupTree.
This network-wide competition offered students a chance to win $1,000 to start the next big thing. All current students with an idea, regardless of their major or career plans, were invited to apply.
Judges considered whether each applicant has a unique and compelling product or service, a solid plan of how they will sell, and the overall strength of the application.
The judges included Members of BCC's Blackstone LaunchPad Stewardship Council:
Ms. Tiffany Dubon-Yard
Dr. Sunej Hans
Dr. Elise Langan
Ms. Luchy Martich
Ms. Katherine Rodriguez from Level Up Ventures
Professor Paramita Sen
After careful consideration, the BCC LaunchPad selected four finalists to receive $1,000 each.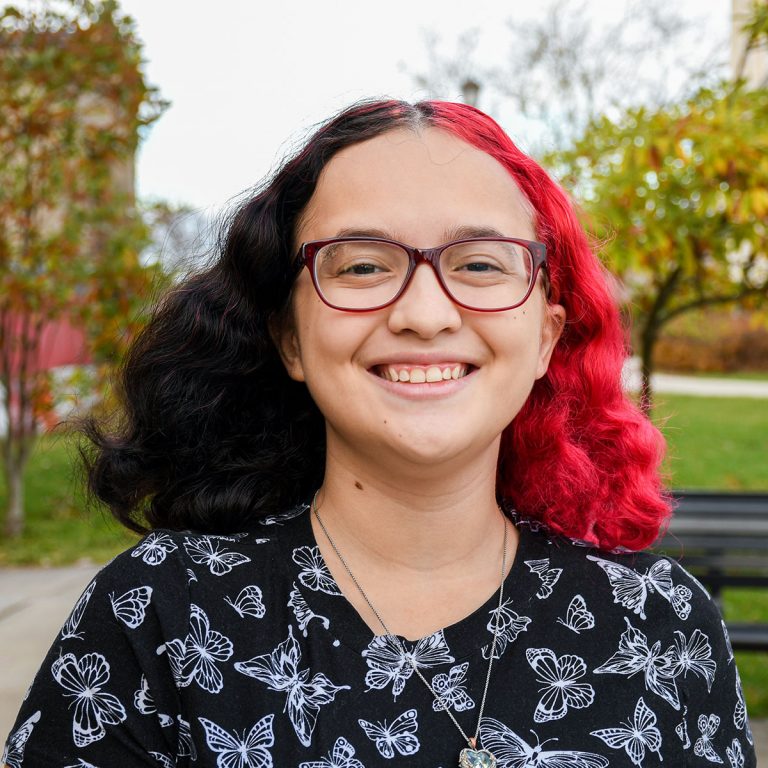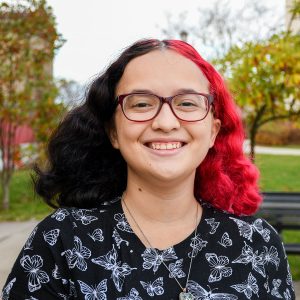 Leilani Agostini
Studying Biology
Leilani submitted "Less Plastic is Fantastic!" under the Social & Climate Impact track.
Less Plastic is Fantastic! focuses on providing plastic alternatives on campus.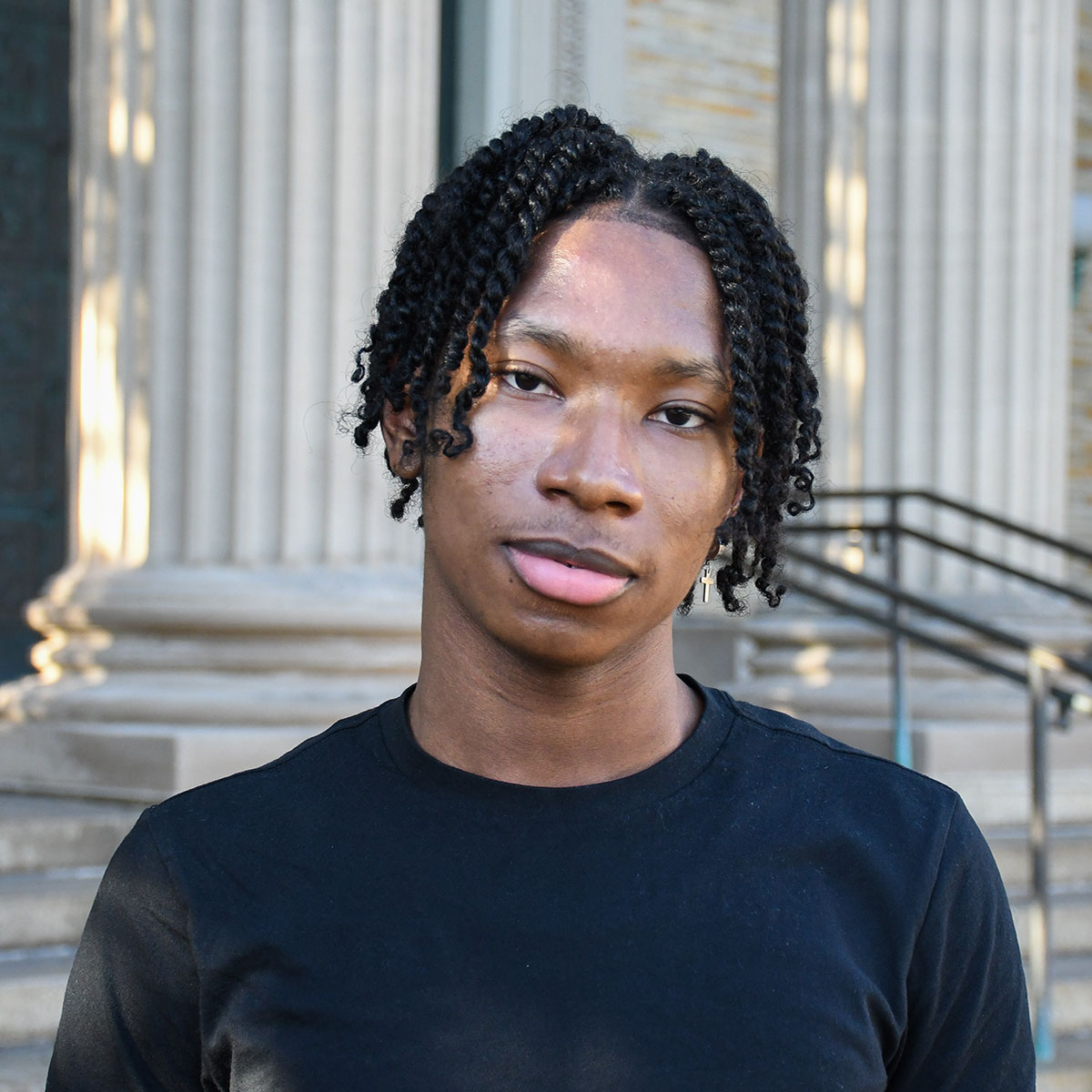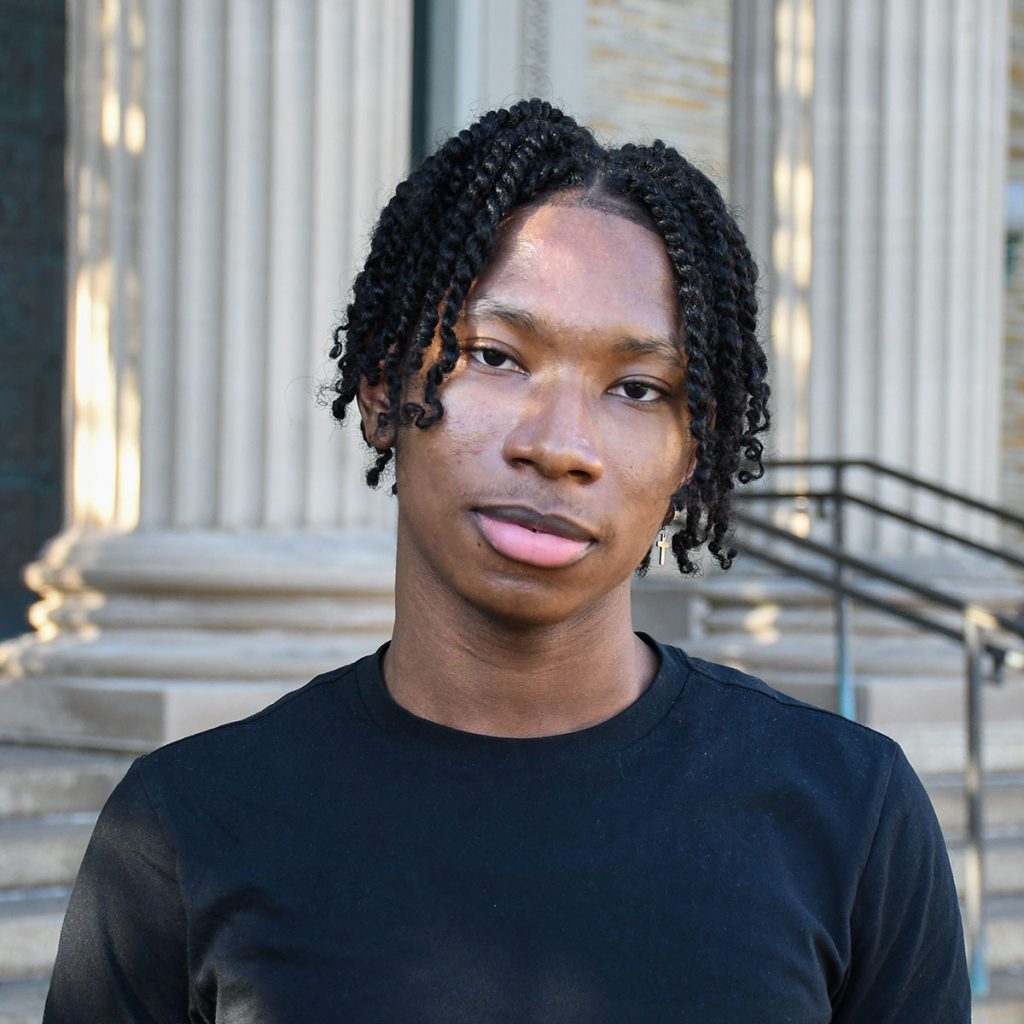 Jaheim Archibald
Studying Computer Science
Jaheim submitted "Acumen Technologies" under the Consumer Products & Services track.
Acumen Technologies is a time management software.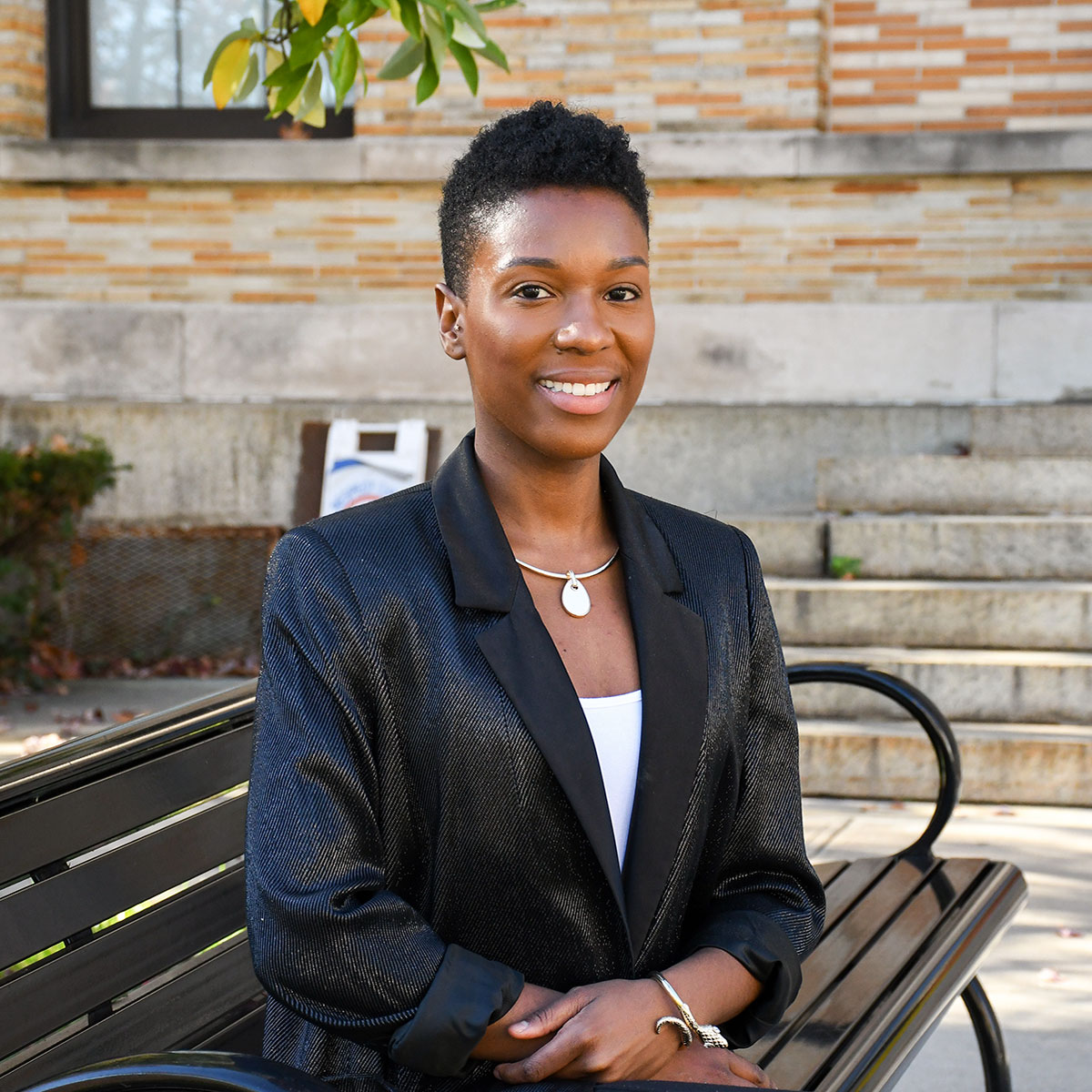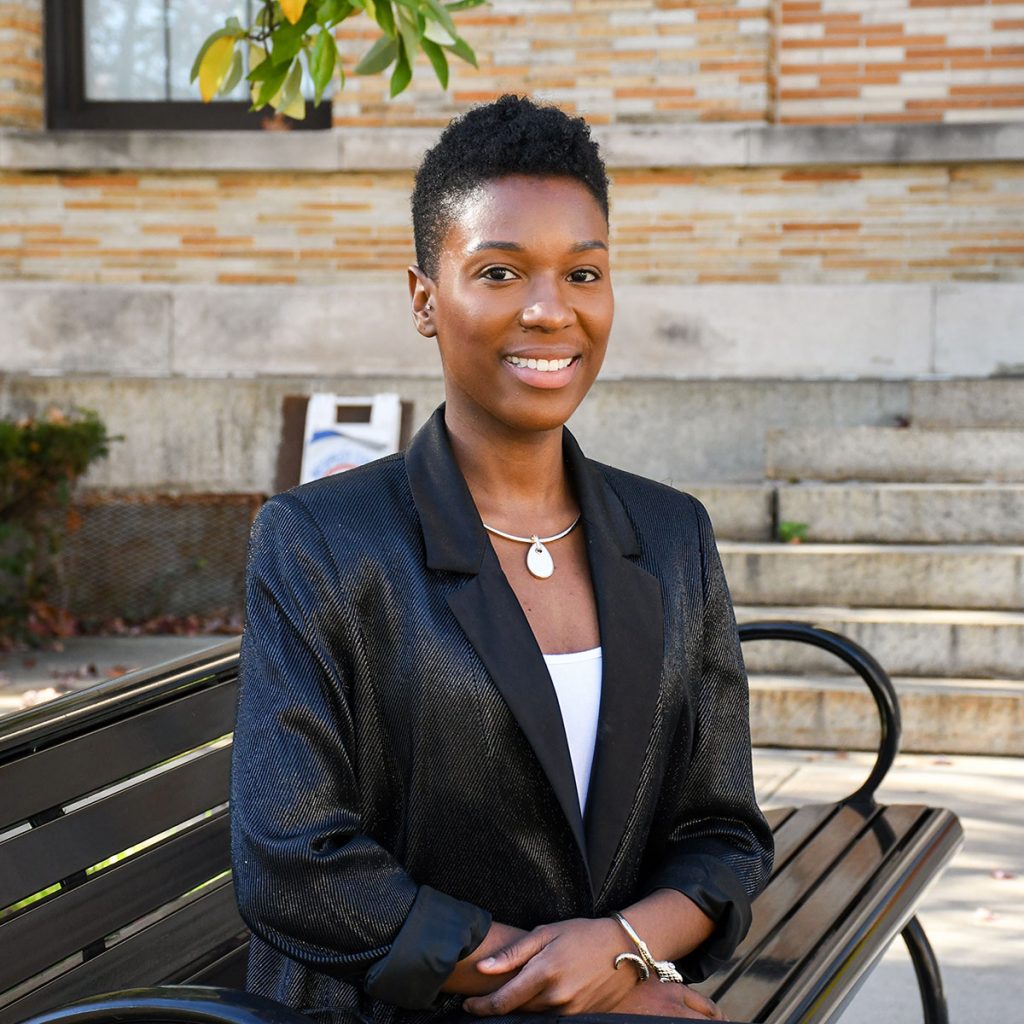 Lachoy Harris
Studying Nursing
Lachoy submitted "Rx Synergy" under the Health & Life Sciences track.
Rx Synergy is a software application that doctors use to communicate with insurance companies.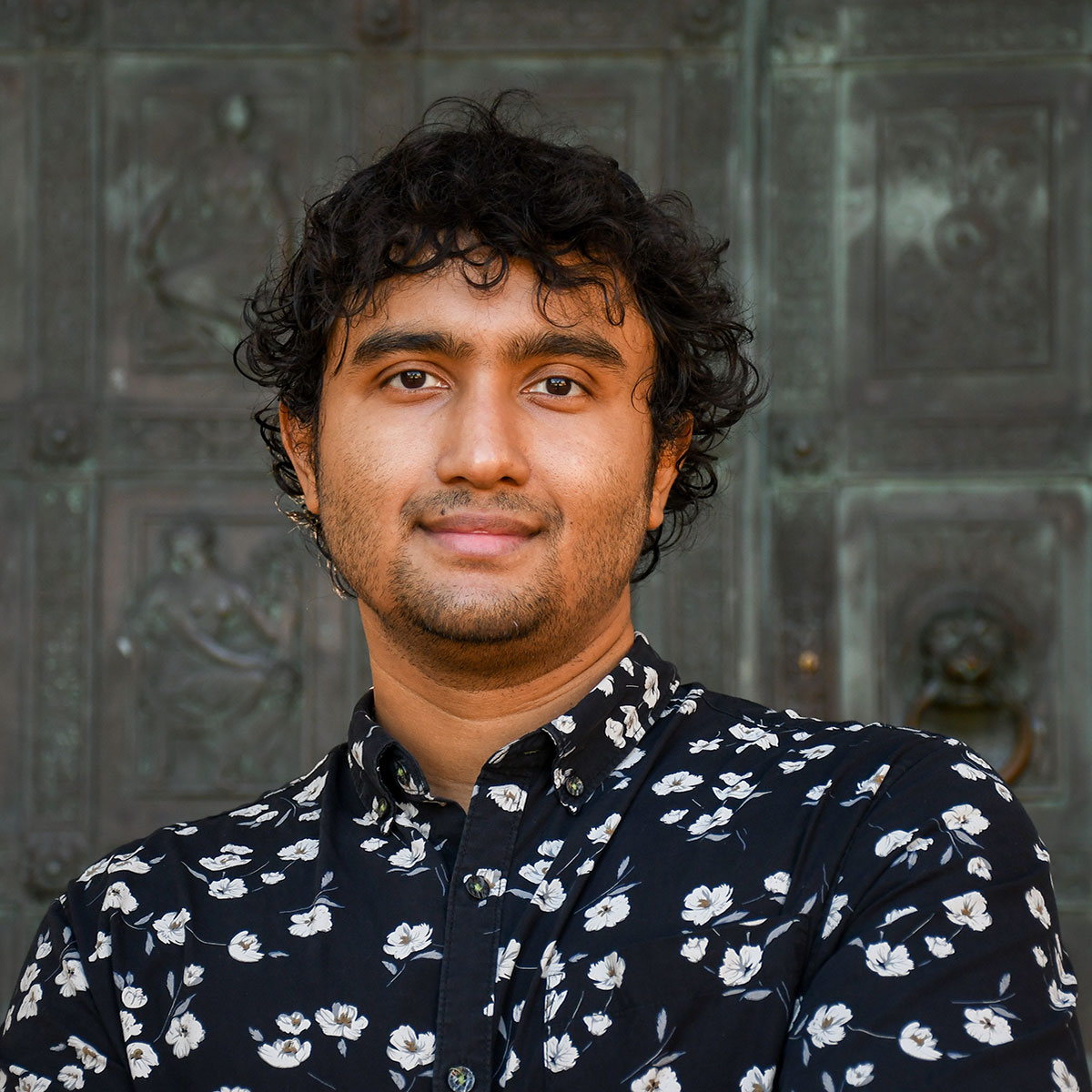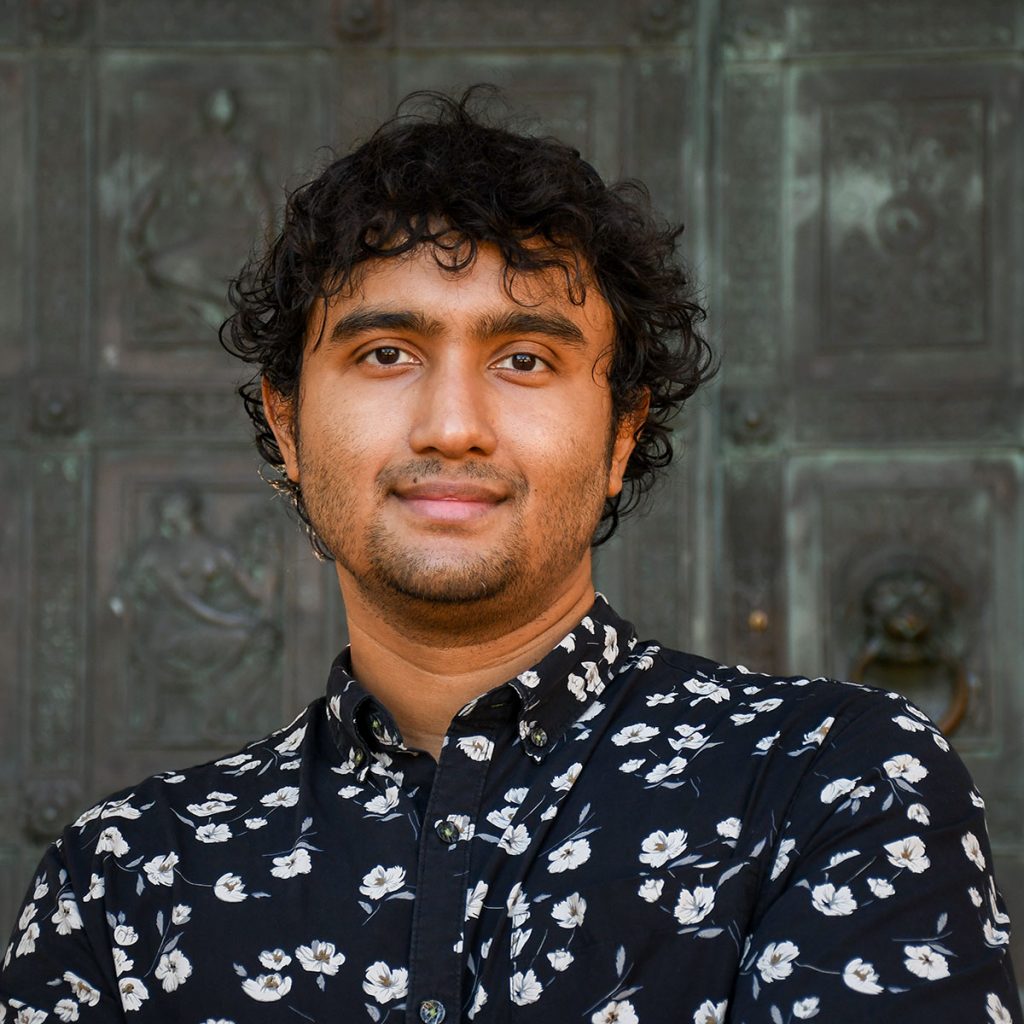 Minhazul Islam
Studying Computer Science
Minhazul submitted "LetsLink" under the General track.
LetsLink is a social platform bringing together key features from platforms we currently use in one place.
Blackstone Launchpad
Women's Networking Event
The women from BCC's Blackstone LaunchPad program (Professor Paramita Sen, Nicole Juarez-Flores, Kiran Khalid, Jordan Knoxx, Jennifer Aterta, Aryanna Chiraunjilal, Mathilda Asemota) were invited to Blackstone's CUNY Women's Networking Event on November 17 at Blackstone's headquarters.
Blackstone LaunchPad's Program Director, Rachel D. Latimore, led a panel discussion with Ann Chung (Global Head of Consumer, Blackstone Growth), Kelley Morrell (Head of Asset Management, Blackstone Private Equity), Christine Anderson (Global Head of Corporate Affairs), and Jonny Bauer (Managing Director, Portfolio Operations), all of whom are senior leaders at the company. They discussed with attendees how to stand out as founders, best market themselves and their businesses, and provided career-development advice. Here are some snippets of wisdom shared during the panel:
Read More
The best founders are magnetic and inspiring leaders. People gravitate towards these founders and want to help them reach their company's dream. 

Despite economic uncertainty, now, more than ever is the time to start your business. The strongest companies came during times of financial crisis. 

No two companies should have the same purpose. Ask and answer, "Why is your company here?".

Be intentional early on in your career when building your personal brand. Presentation matters; recognize what you want to be known for. 

Surround yourself with people more intelligent than you so that you can improve.
"I had many confirmations that I am on the right track with my business. My biggest takeaway was when (the panelist) discussed 'grit' and the importance of being persistent while not letting the word 'NO' stop you." Jordan Knoxx, BCC Blackstone LaunchPad Participant
After the panel, attendees were led into a room with a wide assortment of food. During this time is where the networking component of the event began.  Free resources, especially those within the technology sector, were exchanged. This was valuable information to share, considering that the CUNY system is mainly composed of underrepresented students from low-income households. Nonetheless, all the attendees held high career aspirations for themselves, even if they did not intend on becoming innovators or entrepreneurs; It's impossible not to feel excited on their behalf. 
Programming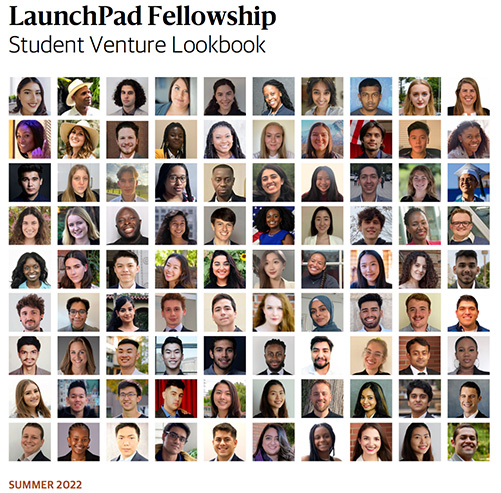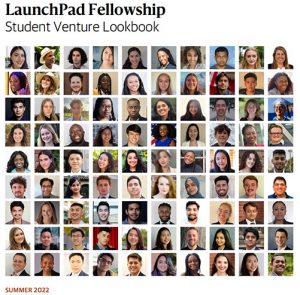 The LaunchPad Fellowship is a program in which student founders receive $5,000 to support their time working on advancing their startups. The LaunchPad Fellowship is largely self-driven, but also offers relevant startup workshops, peer networking events, mentor connections, and other opportunities to build entrepreneurial skills. This program is delivered virtually, in partnership Future Founders.
Jennifer Arteta, Jules Doua, and Kiran Khalid participated during Summer 2022.
Click here to view the Lookbook.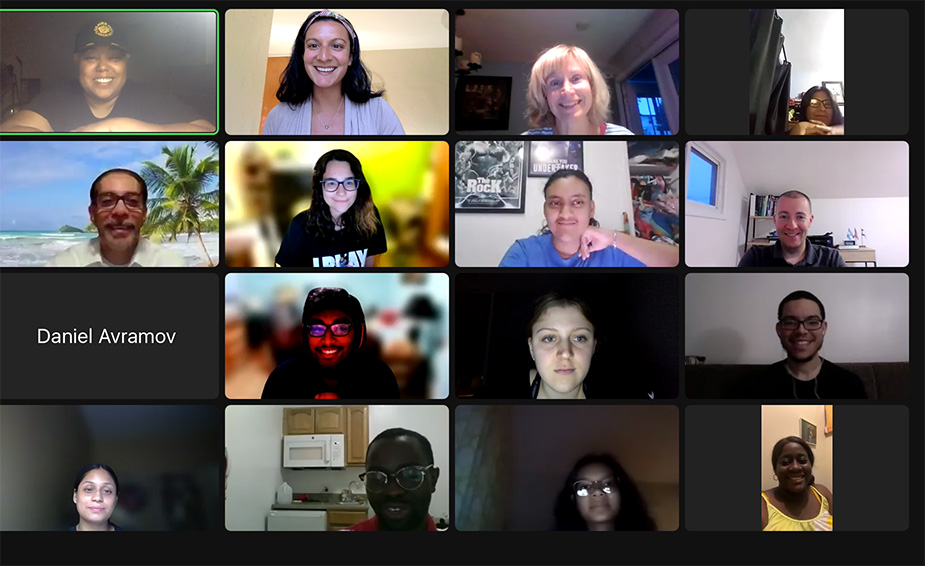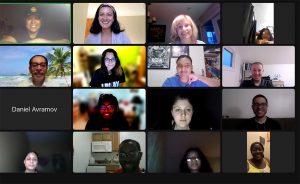 BCC and QCC partnered to host the Blackstone LaunchPad Startup School in the summer of 2022. Startup School focused on three significant areas to consider when creating a business: finance, marketing, and law. 
Industry experts educated the participants on steps to consider before taking a business to market. Participants walked away from workshops with actionable steps to take in each area, a plethora of resources, and contacts to utilize as they build their businesses. 
"I gained so much information; I will be revisiting my notes for at least the rest of this year as I start up my business. All the speakers were amazing. I love the community that we have built from last cohort to now."

"This Cohort was amazing and provided a great learning opportunity. It helped to bridge the gap from concept to actually making the business."

"I feel more confident moving forward with my LLC because of the information given during this program."

"Many of the presenters encouraged and stressed that we would have many problems and mistakes when starting up, but continuing to invest in your business will ensure that you succeed despite the barriers you may face. Also, I learned never to be afraid of asking questions and finding help."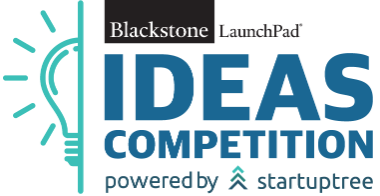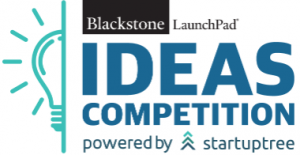 The Ideas Competition is a virtual competition hosted by Blackstone LaunchPad. It is designed for students without prior entrepreneurship experience or training. There are four tracks: general, consumer products and services, social and climate impact, and health and life science. The winner from each track received $1,000 and moved on to the network round for prizes up to $10,000.
The four winners at the college level for the Fall 2022 competition:
General: Minhazul (Haz) Islam for LetsLink, Consumer Products and Services: Acumen Technologies by Jaheim Archibald, Social and Climate Impact: Less Plastic is Fantastic! by Leilani Agostini, Health and Life Sciences: RxSynergy by Lachoy Harris
The four winners at the college level for the Fall 2021 competition:
General: Nicole Juarez for Curtain Rollup, Consumer Products and Services: Jen's Pet Care by Jennifer Arteta, Social and Climate Impact: Pathway for Integration for Success by Elhadj Barry, Health and Life Sciences: Venus by Kiran Khalid


BCC and QCC partnered to host the Blackstone LaunchPad Community College Innovation Challenge in the spring and summer of 2022.
The cohort is designed for participants to understand the problem they are solving with their innovation and push them to get out of their comfort zones through customer discovery to understand the needs of potential customers. This virtual cohort included three workshops and mentorship designed for participants to begin understanding the market they are entering.
Participants focused on various ideas, including mental health, health care, nutrition, home product innovation, LGBTQ inclusion, creating an art business,  and opening a storefront.
Testimonials:
"Learning with my peers about the reality of starting a business, and all the things to consider, really impacted how I plan to tackle my business going forward. And making sure I don't try to market myself to an audience that is too broad to be practical."

"This was beyond an amazing experience. I am feeling proud of myself and so thankful to the leadership/mentors/sponsors etc. Thank you so much!"

"I wish I could do it again because it has changed my life and how I view the way things work in the business world. My big idea is no longer a dream. Blackstone has given me the tools to make this a reality. I have a lot of work to do."
Bronx Community College Team
Do you want to be surrounded by curious and innovative individuals ready to think outside of the box?
Join a Creative Collaboration session
Do you want to learn more about what it takes to be an innovator?
Attend our speaker series
Do you have an idea you are ready to pursue?
Apply for the IDEAS COMPETITION
Are you wondering where to go next with your idea?
Schedule a mentorship session