BRONX BEAT: BCC's Council Member Ready to Move On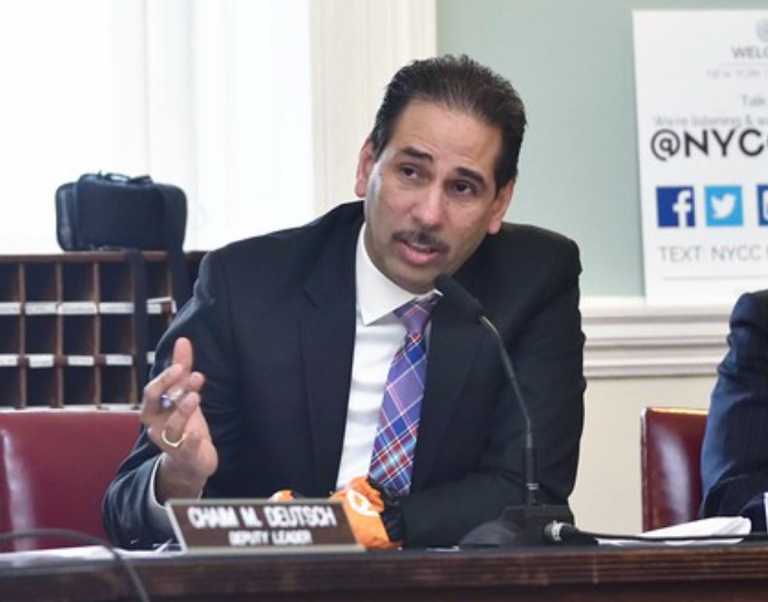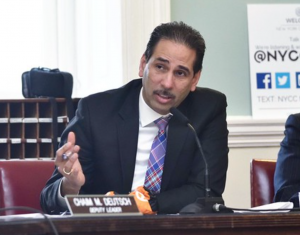 Because of terms limits, New York City Council Member Fernando Cabrera is in the last year of his decade of service to the 14th District. Bronx Community College lies within its borders and Cabrera has been one of BCC's steadfast supporters.
"BCC was where I was sworn I as a member of the New York City Council. I remember being in the Gould Memorial Library Auditorium, putting my hand on that Bible and making that commitment. That was a significant point in my life. I also recall going to so many of the graduations, the young people so excited that they have just graduated, the parents and children of the graduates just beaming with joy.
"BCC is an essential academic institution," he says, with more knowledge on that topic than most politicians. "My very first adjunct professor job was at BCC. So BCC is very dear to me. Education is like keys — the more keys you have, the more doors you can open. BCC is a key that opens doors to our young people."
Across the campus are brick and motor examples of Council Members Cabrera's commitment.
"We've been able to bring in millions of dollars, especially when it comes to the infrastructure," he says, citing funding for North Hall and Library, the redesigned Quad and funds for restoring Alumni Gym and the swimming pool.
Cabrera was the driving force behind the World War II Dominican Veterans Monument that stands in front of Nichols Hall, emblazoned with the names of over 350 Dominicans and Dominican-Americans who fought in the global battle for democracy. "It's the only one of its kind in the world. They don't even have one in the Dominican Republic. My grandfather's name is there – and his brother."
The Council Member has been particularly devoted to funding BCC's Accelerated Study in Associate Programs (ASAP). He was a leader in last year's fight against cutting ASAP in the wake of the financial impact of the COVID-19 pandemic. "Fifty percent of our BCC students are in ASAP. I was so glad we were able to save that initiative in the City Council."
"I am running for higher office now. If I am so blessed as to be the next borough president, I will work for BCC with the next Council Member just as I work with the current borough president. The fight is not over."