BRONX BEAT: City Council Member Kevin Riley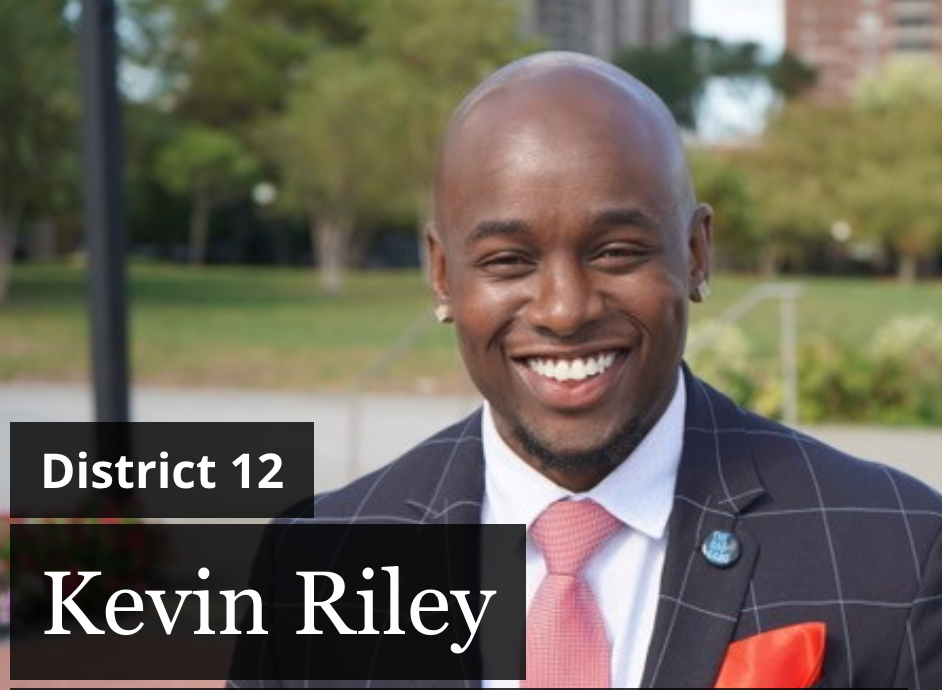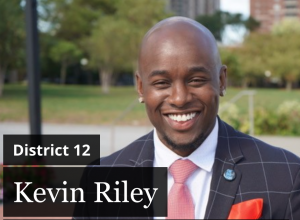 "Politics did not appeal to me at the beginning," admits Kevin Riley, who represents District 12 in the Northeast Bronx on the New York City Council. "My interest was actually law."
That changed while CM Riley was pursuing his B.A. at SUNY College at Old Westbury. He became president of his chapter of the Kappa Alpha Psi Fraternity, through which he met New York Times reporter Jonathan P. Hicks. "He took me to a lunch with Assembly Members Charles Heastie [the future Speaker of the New York State Assembly] and Ruben Diaz Jr. [the future Bronx Borough President]. As I was sitting at the table with them, I was thinking, 'Wow, these guys are really cool, they look like me, they're from the same neighborhood. Let me see what it is about politics that's so dope.
"I started as an intern with Assembly Member Heastie in 2008. I was a constituent liaison. That's where I really grew my love for politics, because when you're helping somebody you see on the 30 bus every day or you run into them at the store, you get what they are going through. Helping them out is the best feeling ever."
He moved on to become a district office manager and then community relations director. Along the way he acquired his M.P.A in Public Affairs and Administration from Metropolitan College of New York in 2017.
With the encouragement of Speaker Heastie, Riley ran for and won the 12th District seat on the City Council in a special election last December.
Education was a major focus for Kevin Riley during his years in Albany and remains so in his new position.
"A big issue for me is incorporating financial literacy into the educational system. We don't teach young people about how to manage money or invest it. I would start that as early as middle school.
"My sister is a product of Hostos Community College. Community colleges have played a very pivotal role in the Bronx for years. They know exactly what our community needs. That's something I continue to fight for on the City Council. I just added funds for Bronx Community College in our budget."
The big issue facing the City Council now, of course, is getting back to normal as the pandemic recedes. "I'm trying to make sure that summer school is available so that when students come back into the school system in the fall, they'll be ready to learn. And we have to make sure our educational institutions are fully funded." He is also helping small businesses recover from the crisis.
CM Riley is a co-founder of the "Dad Gang." "The Dad Gang wants to change how the world views Black fatherhood. We want to help fathers engage with their children. We go state to state with programs like "Strollin' with the Homies,' where we'll have a bunch of Black dads come together with their children and we'll stroll in a big park and just show Black fathers sticking together." Those new dads without strollers get one for free from the Dad Gang, which has attracted national attention partnering with the Steve Harvey Show.
"One thing I have learned in politics is that your capability of working with others determines how much you can bring back to your community. A lot of elected officials have small issues with each other that prevent their communities from getting big gains."
And for City Council Member Kevin Riley, big gains for the Bronx are what it's all about.