BRONX BEAT: New York City Council Member Oswald Feliz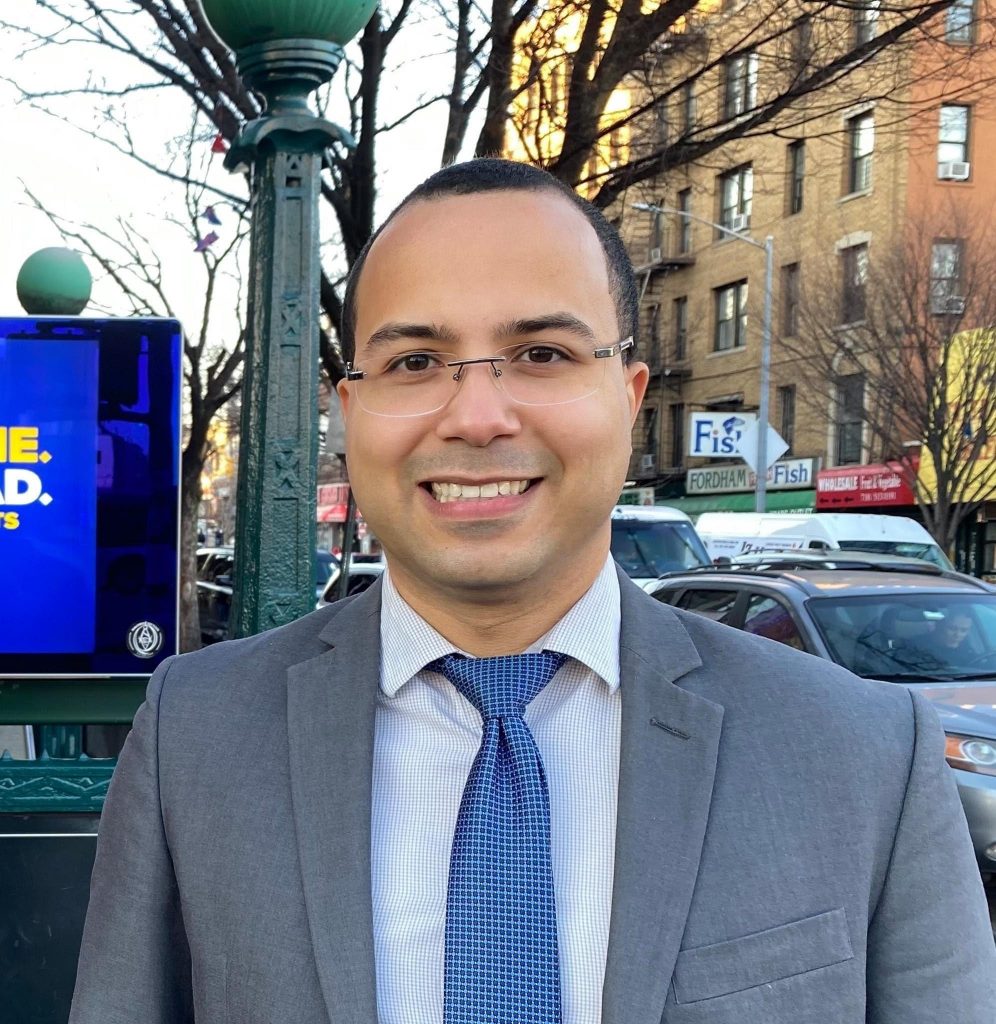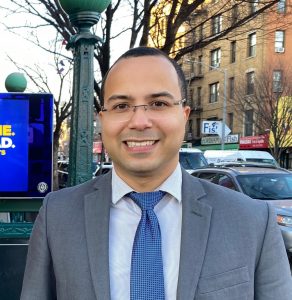 "I love Bronx Community College. I see it as a center of opportunity for people who live in the borough," says BCC alum and New York City Council Member Oswald Feliz. "A lot of students are first-generation Americans like me. My siblings and I were among the first in our family to go to college," he observes, adding proudly "My mom was the first!"
Council Member Feliz was born and bred in the Bronx and still lives in the borough. "I went to school here as well, from kindergarten to college."
The future City Council Member graduated from BCC in 2010 and went on to attend Lehman College, where he earned a Bachelor of Arts degree in political science and philosophy, followed by a Juris Doctor from the CUNY School of Law.
The career that followed has been as Bronx-based as his education. "I was a practicing lawyer for Bronx Legal Services. My job was to defend tenants at risk of eviction and homelessness. Before that I taught at Hostos Community College and I still teach — writing and the history of the Bronx."
His interest in politics was piqued when he was the Bronx Director of Adriano Espaillat's successful campaign for the U.S. Congress. Feliz got his own platform for public service when he was elected to the Council in April to represent District #15.
"My biggest issue is education. As a Council Member on the Committee on Education, I am fighting every day to see that our local schools have the resources they need to prepare our children for the future. I also want to make sure that our CUNY institutions are adequately funded, especially those like BCC that serve the most disadvantaged in our city."
His work on the Public Housing Committee draws on his previous experience as a tenant lawyer. "The Bronx has been hit hard by the housing crisis. The people of the Bronx need access to affordable housing that is in good condition."
Another issue of great concern to the Council Member: "We have the worst health outcomes in the entire state. The Cross-Bronx Expressway is bringing a lot of pollution and causing a lot of asthma. Those neighborhoods are actually called asthma alley. That's one of the reasons we were hit so hard by the pandemic.
"As a Bronxite, I am aware that most of the people in the Bronx are starting from scratch. My parents arrived from the Dominican Republic nearly 40 years ago without a penny. I want to create a Bronx that provides economic opportunity for the people who came here seeking it."