First Place in the Student Category for the film Every Color at Once – Caleb Phillip James and Anya Potter Certificate and $500 cash award.
First Place in the Documentary Short Category – The Vanishing Trial – Wynette Yao
Certificate and $500 cash award.
First Place in the Narrative Short Category – Two Sands – Poppy Van Oorde Grainger and David Kochar Certificate and $500 cash award.​ (from Australia)
First Place in the Feature Length Documentary Category – Indebted to All Women – Maria Lobo and Roi Guitian Certificate and $1000 cash award.​ (from Spain).
We are proud to announce, next year we will be hosting the 2nd Annual Bronx Social Justice Matters International Film Festival.
Advocating for Social Justice; Film, Fervor and Focus
Attika J. Torrence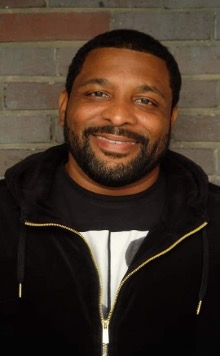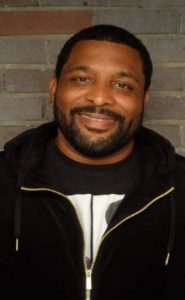 Attika J. Torrence is a two-time Emmy Award Nominated TV producer, a TV Academy Honors Recipient, an award-winning director, an actor, screenplay writer and novelist just to name a few of his titles.
Attika's Emmy Nomination and TV Academy Honors Award came from a six-part docu-se- ries he produced, called Rest In Power – The Trayvon Martin Story.
Rest In Power – The Trayvon Martin Story was executive produced by Jay Z and the parents of Trayvon Martin, Sybrina Fulton and Tracy Martin. Attika was also the winner of the BET reality competition show about filmmaking entitled BET's Lens On Talent – Scene Stealers.
Constantly evolving and reinventing himself, Attika jumped into the novelist world out of a need to continuously create and grow as an artist. "As a screenplay writer, if the screenplay is not turned into a movie, it dies in its form as a screenplay. If that same energy is put into a novel or a non-fiction book, it can stand alone and always be turned into a screenplay later."
---
Keeanga-Yamahatta Taylor

Keeanga-Yamahtta Taylor is a Professor in the Department of African-American Studies at Princeton University. She is author of Race for Profit: How Banks and the Real Estate Industry Undermined Black Homeownership, published in 2019 by the University of North Carolina Press, a semi-finalist for a National Book Award for nonfiction and a 2020 finalist for the Pulitzer in History. Taylor's book From #BlackLivesMatter to Black Liberation, won the Lannan Cultural Freedom Award for an Especially Notable Book in 2016. She is also editor of How We Get Free: Black Feminism and the Combahee River Collective, which won the Lambda Literary Award for LGBTQ nonfiction in 2018.
Taylor is a scholar of racial inequality in public policy making and the various ways that Black communities have challenged or resisted these constraints. She writes extensively on race and politics, Black social movements and organizing, and radical activism and politics. Taylor is currently working on a project examining the retreat in the 1980s from the promise of civil rights, alongside the emergence of widening chasms in Black America along social, economic and political fault lines.
Taylor is among the inaugural cohort of Freedom Scholars funded by the Marguerite Casey Foundation and Group Health Foundation. Taylor has been appointed as a Distinguished Lecturer for the Organization of American Historians by the Organization of American Historians. She is a 2021 recipient of the Guggenheim Fellowship. Taylor is also a contributing writer for The New Yorker
---
Elizabeth Payamps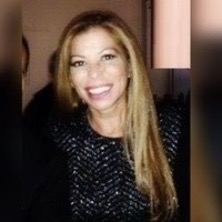 Elizabeth Payamps is the Director of Future Now at Bronx Community College (BCC), a campus-based HSE and college enrollment program offering a wide range of classes for students age 17-24. In 2012, Ms. Payamps was recognized by the NY Public Library's prestigious Brooke Russell Astor Award for her significant impact in the field of education. In June 2014, she received the LAC's Outstanding Literacy Practitioner Award, for her outstanding contribution to the field of literacy in New York City. In October 2017, she received the Percy Douglas Award for her contribution to "Collaborations that Matter" in the field of education and social justice.
As Director of Future Now, Elizabeth has built a nationally recognized model of a high performing HSE and college transition program serving low income and justice involved youth and effective peer mentoring and leadership development programs. In 2011, Future Now's college focused peer mentoring program, IMPACT, was chosen for replication as part of the NYC Mayor's Young Men's Initiative and Ms. Payamps is overseeing the technical assistance to implement the Future Now/IMPACT model at other CUNY campus-based HSE programs.
Elizabeth holds a Bachelors Degree in Psychology from Queens College of the City University of New York and a Masters Degree in Administration of Social Work from Hunter College of the City University of New York.
---
Eileen Markey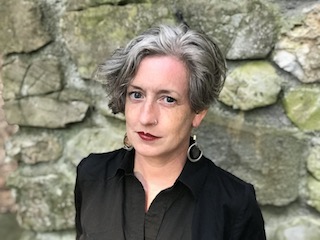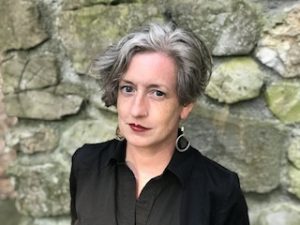 Eileen Markey is a journalist whose work has long focused on social movements, urban public policy and the intersection of faith and political life. She has reported extensively on housing, homelessness and displacement.  Her work is grounded in the Bronx where she has been based since the 1990s, though she has also reported from Nicaragua and El Salvador, Cambodia, London and the U.S.-Mexico border.
Markey is the author of New York Times Sunday Book Review Editors' Pick A Radical Faith: The Assassination of Sr. Maura, the investigative biography of a woman killed by U.S. trained forces in El Salvador because of her participation in a transnational liberation movement. She is the editor of Without Compromise: The Brave Journalism that First Exposed Donald Trump, Rudy Giuliani and the American Epidemic of Corruption, an anthology of the work of Village Voice muckraking reporter Wayne Barrett, which traces the neoliberal transformation of New York City post fiscal crisis. She has written for The Wall Street Journal, New York Magazine, The Daily Beast, Jacobin, The Village Voice, WNYC New York Public Radio, Citylimits, and The New Republic among other publications. An assistant professor of Journalism at Lehman College of the City University of New York, her work increasingly focuses on the role of public memory in forming allegiances and shaping perceptions of the present. She lives in the Bronx with her family.
Ask the Filmmakers
Ask the Filmmakers Discussion
The Ask the Filmmakers is a panel devoted to everything and anything about filmmaking in general, and filmmaking for social justice goals in particular. Moderated by BCC's own 6- time Emmy-award winning filmmaker, Dr. Debra Gonsher, four filmmakers whose films were selected for the Bronx Social Justice Matters Film Festival, will answer questions about their films, share tricks of the trade, as well as advice on how to get past what may seem like insurmountable obstacles in production, post- production or even distribution.
Sunday, October 24, 2021 from 12-1:00 P.M.
Panelists: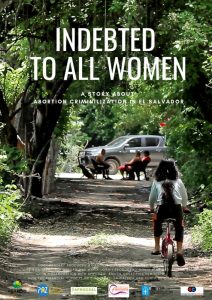 Roi Guitián, Director, Indebted to All Women
---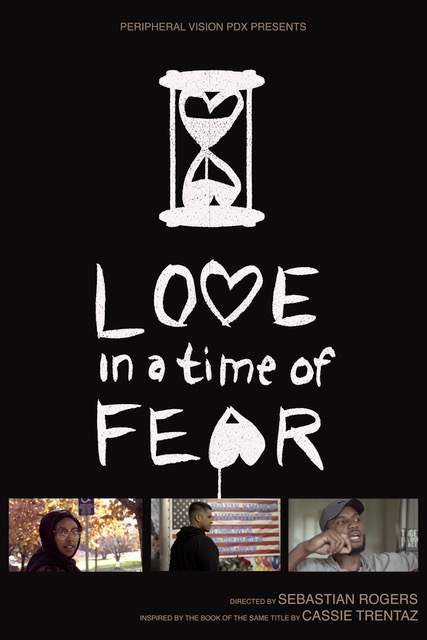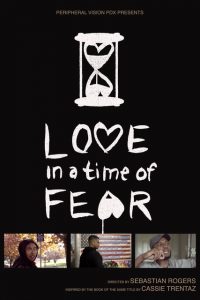 Sebastian Rogers, Director, Love in a Time of Fear
---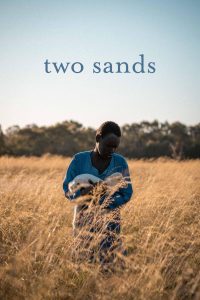 Poppy Van Oorde- Grainger, Director, Two Sands
---
Films to be Featured at the Bronx Social Justice Matters Film Festival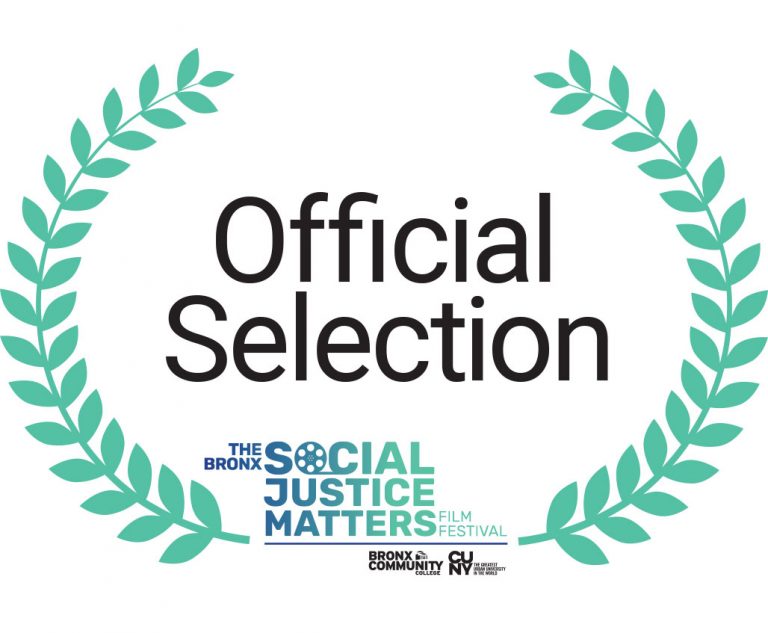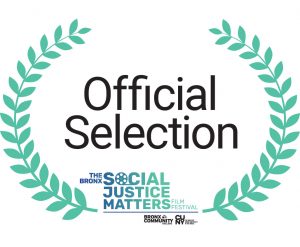 The official selections for this fall's Bronx Social Justice Matters Film Festival have been chosen. The Festival runs online from October 22 through October 24 on the FilmFestival + platform.
The three CUNY colleges in the Bronx, Bronx Community College, Hostos Community College and Lehman College, along with the United Nations Association of El Salvador and GLACO (Grupo Latinamericano de Consules en New Jersey) created this unique event, which will feature films from around the world devoted to a global culture of equality. Information on how to register will posted Tickets are $25.00 for Early Bird access ($15.00 for students) and $40.00 for regular access ($25.00 for students).
Four films will be selected for awards. A thousand dollars will go to the first-place winner in the category of Documentary Feature Length, while a $500 prize will go to the first-place winners in the Narrative Short and Documentary Short categories, as well as the outstanding work by a student.
The compelling films are: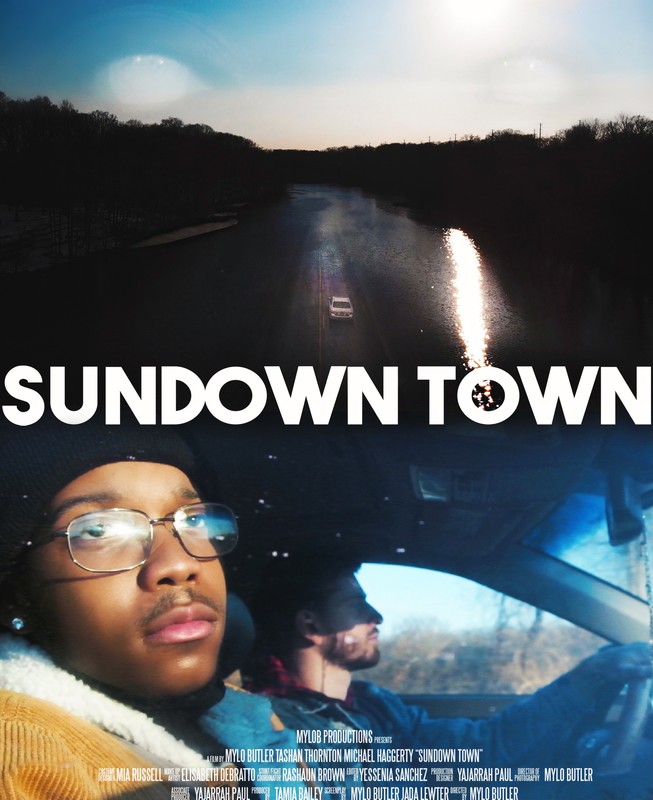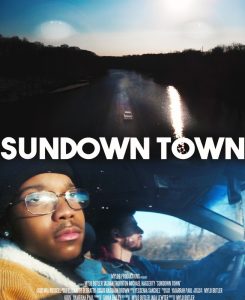 Sundown Town. Bryce and Mitchell's trip home is disrupted after making a pit stop in a mysteriously unwelcoming town. This film contains graphic images that may be triggering for some audiences. Viewer discretion is advised. A student entry. Directed by Mylo Butler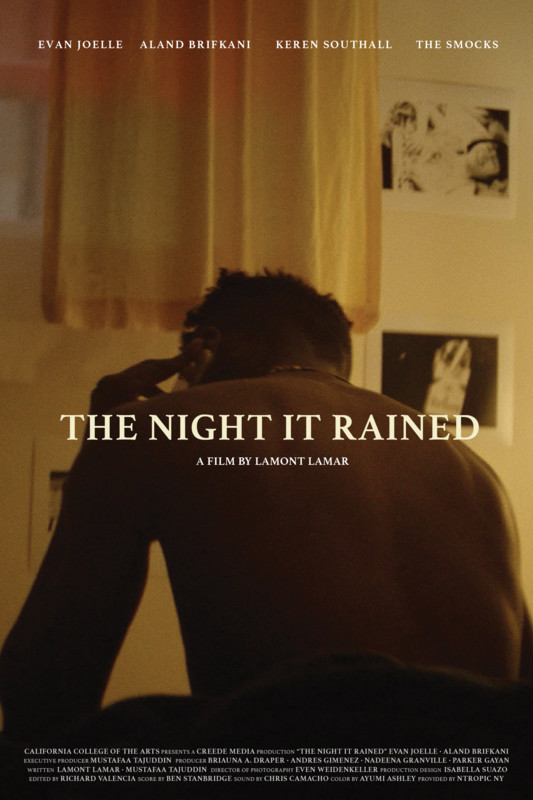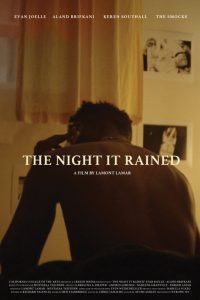 The Night it Rained. After losing his scholarship, a queer college student makes a life-altering decision that impacts his hopes to stay enrolled. This film contains sexual content that may be triggering for some audiences. Viewer discretion is advised. A student entry. Directed by Lamont Lamar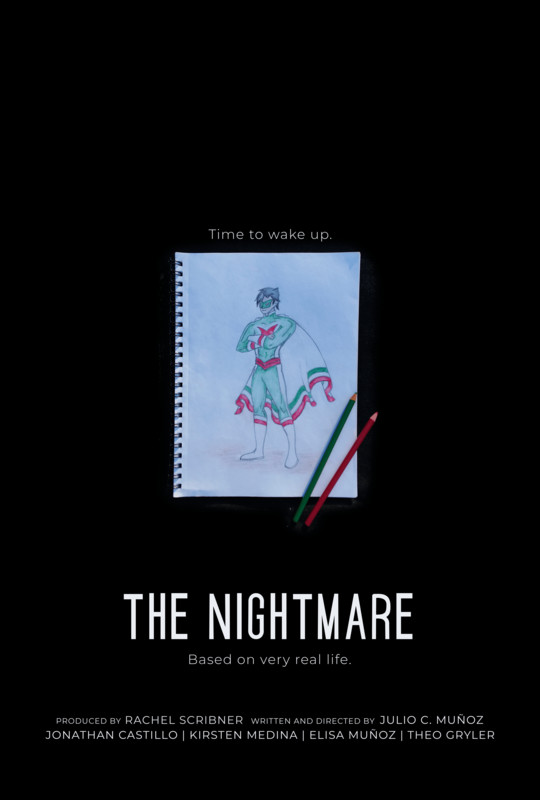 The Nightmare. Josue, a Latinx teenager, uses art to fight back against a nightmare in which a man threatens to kill him if he doesn't "go home." Then, the line between dreaming and being awake begins to blur. ​ Directed by Julio C. Muñoz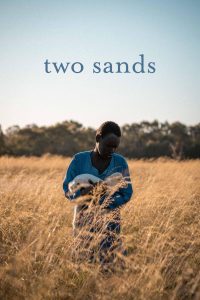 Two Sands. As Garang struggles on his first day at high school in Australia, memories of being lost in South Sudan are triggered. When past and present collide, Garang must find a way to bridge the gap between where he is and where he's come from. Directed by Poppy van Oorde-Grainger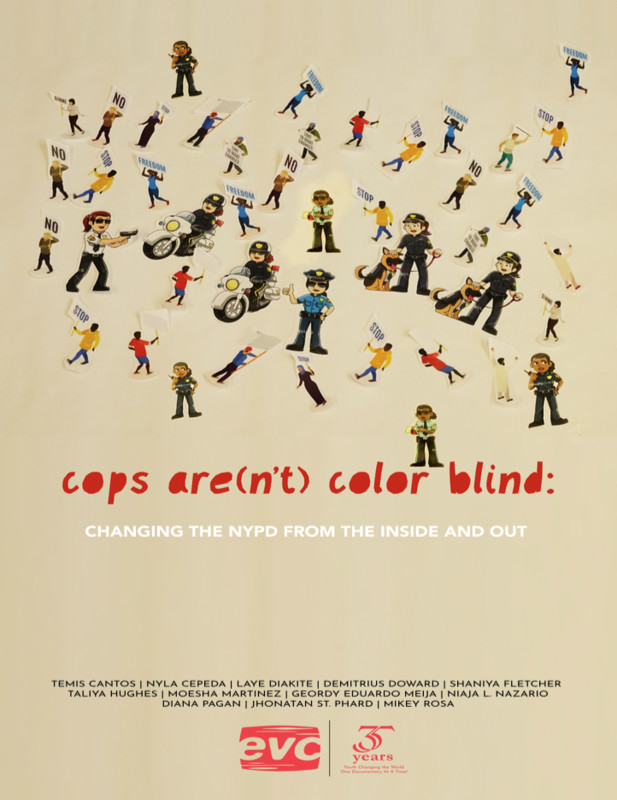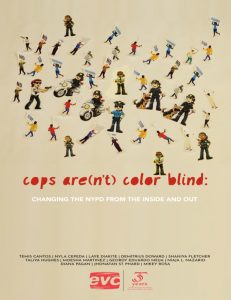 Cops Are(n't) Colorblind: Changing the NYPD from the Inside and Out tells the stories of Demitrius and Niaja, who experienced racial profiling by the police as young teenagers. It includes interviews with politicians and others working inside and outside the police system. Directed by Temis Anthony Cantos, Demitrius Doward, Nyla Cepeda, Laye (Dany) Diakite, Geordy (Geo) Eduardo Mejia, Niaja L. Nazario, Diana Pagan, Jhonatan St. Phard, Taliya Hughes, Mikey Rosa, Moesha Martinez, Shaniya Fletcher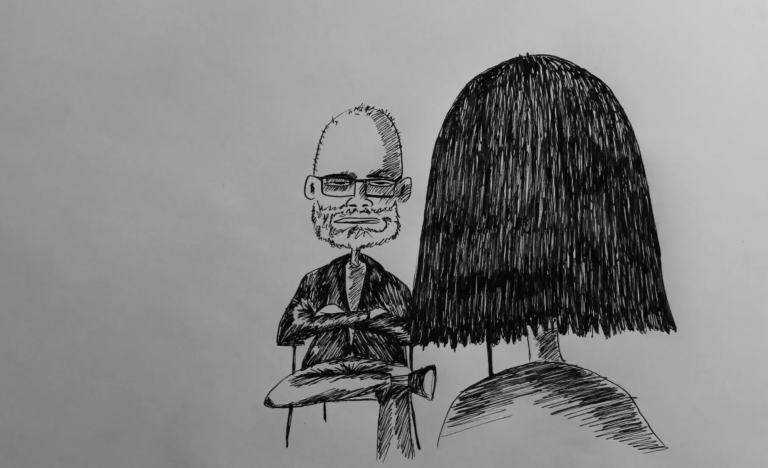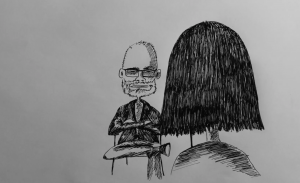 Daca Card. One Daca student's experiences in college. A student entry. Directed by Tenzin Yougyal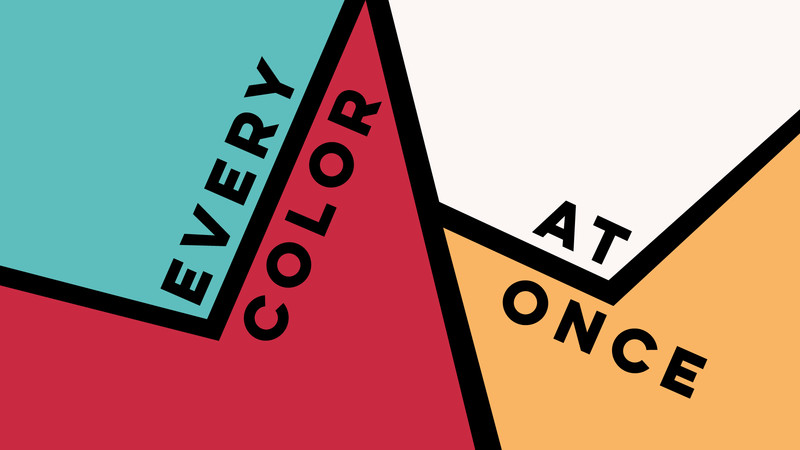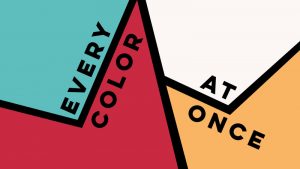 Every Color at Once. Mural artist and Grand Rapids local Anya Potter reflects on her relationship with self-portraiture as a Black woman growing up in an overwhelmingly white education system. A student entry. Directed by Caleb Phillip James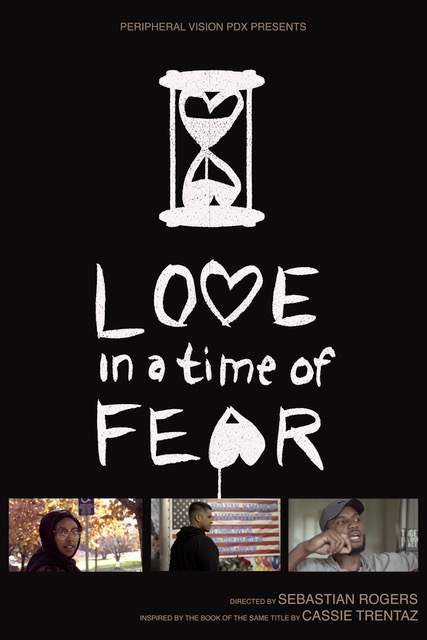 Love in the Time of Fear. Four diverse Americans marginalized by a change of governments in the United States share their reflections on life and love in a time of fear. Directed by Sebastian Rogers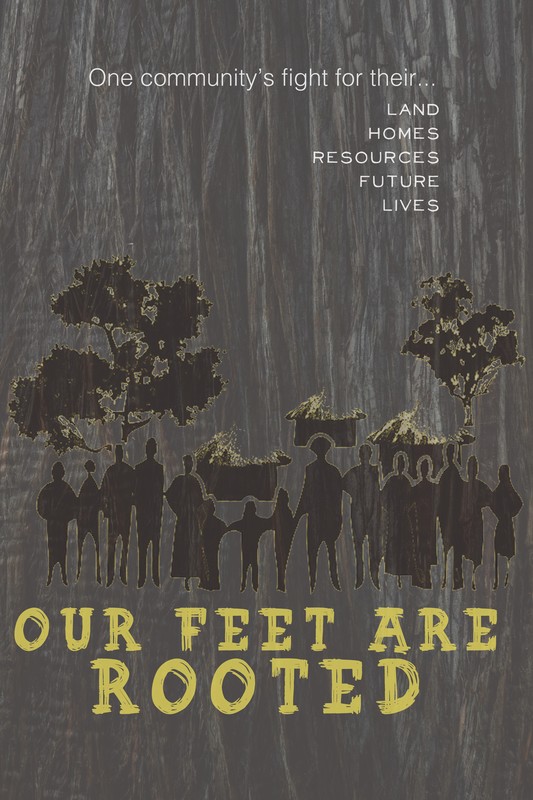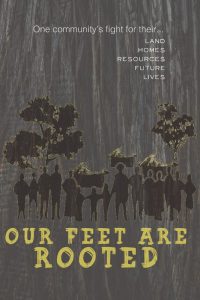 Our Feet Are Rooted exposes the injustice of government-sponsored land-grabbing in Northern Uganda and the non-violent techniques community members are using to fight for their ancestral land. ​ Directed by Krista Imbesi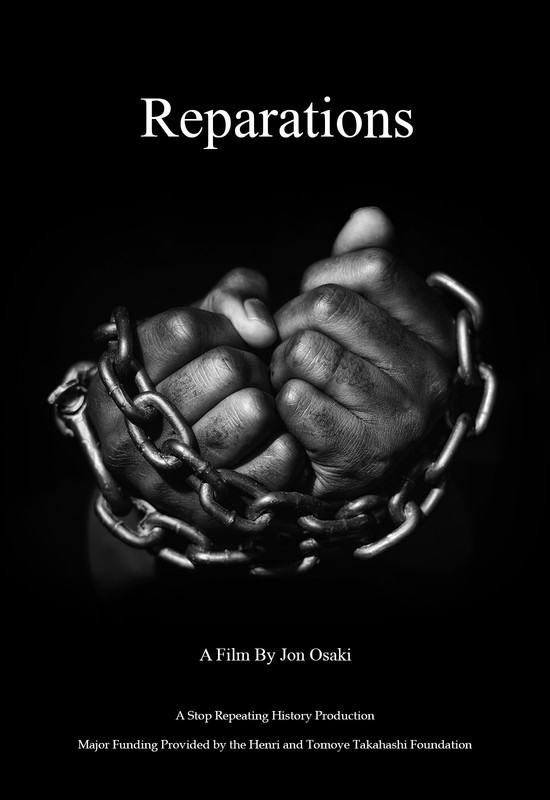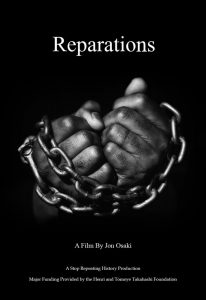 Reparations explores the four-century struggle to seek repair and atonement for slavery in the United States. Black and Asian Americans reflect on the legacy of slavery, the inequities that persist and the critical role that solidarity between communities plays in acknowledging and addressing systemic racism in America. Directed by Jon Osaki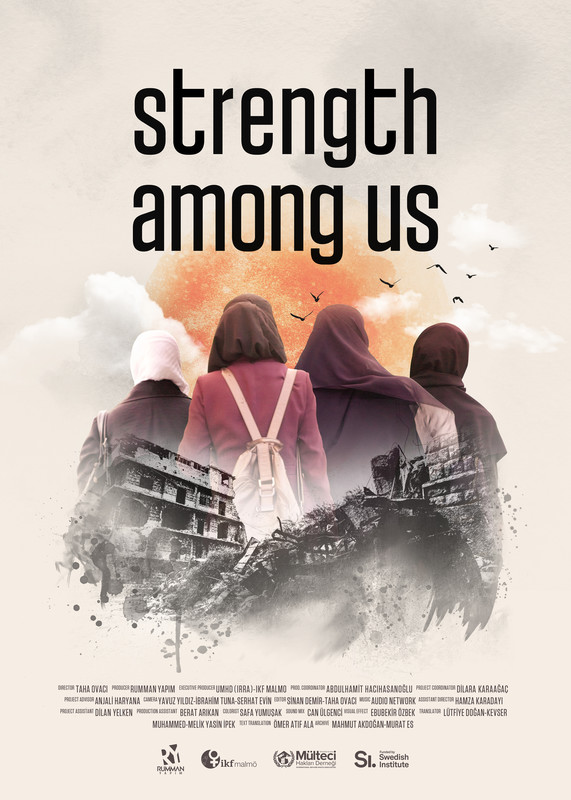 Strength Among Us. The story of four refugee women who stand on their own feet despite all their painful and difficult life experiences and struggle for their families. Directed by Taha Ovacı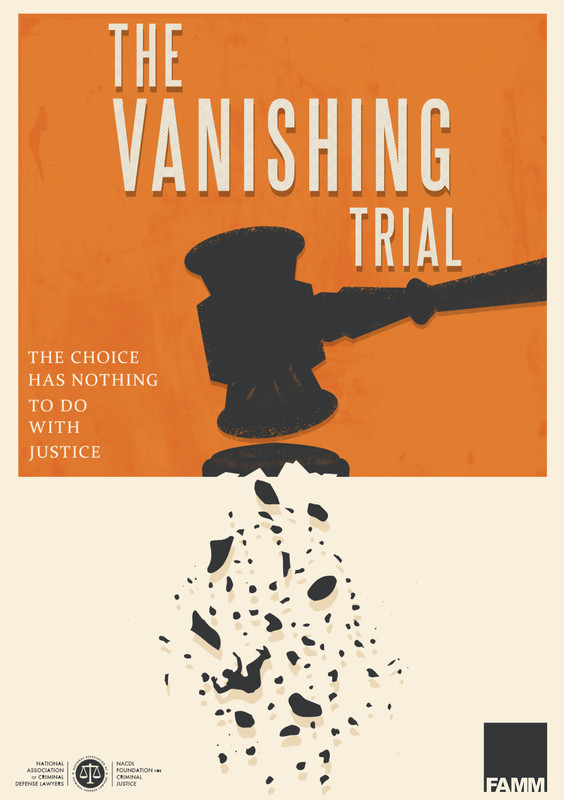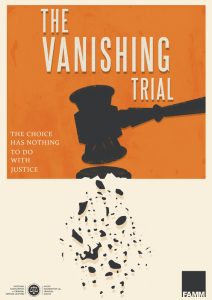 The Vanishing Trial. Four people in the criminal justice system were forced to make an excruciating choice. Each was threatened with a "trial penalty," the term used to describe the substantially longer prison sentence people receive if they exercise their constitutional right to trial instead of pleading guilty. We see how the trial penalty has led to the shocking disappearance of one of the most fundamental individual rights and the explosion in America's prison population. Directed by Wynette Yao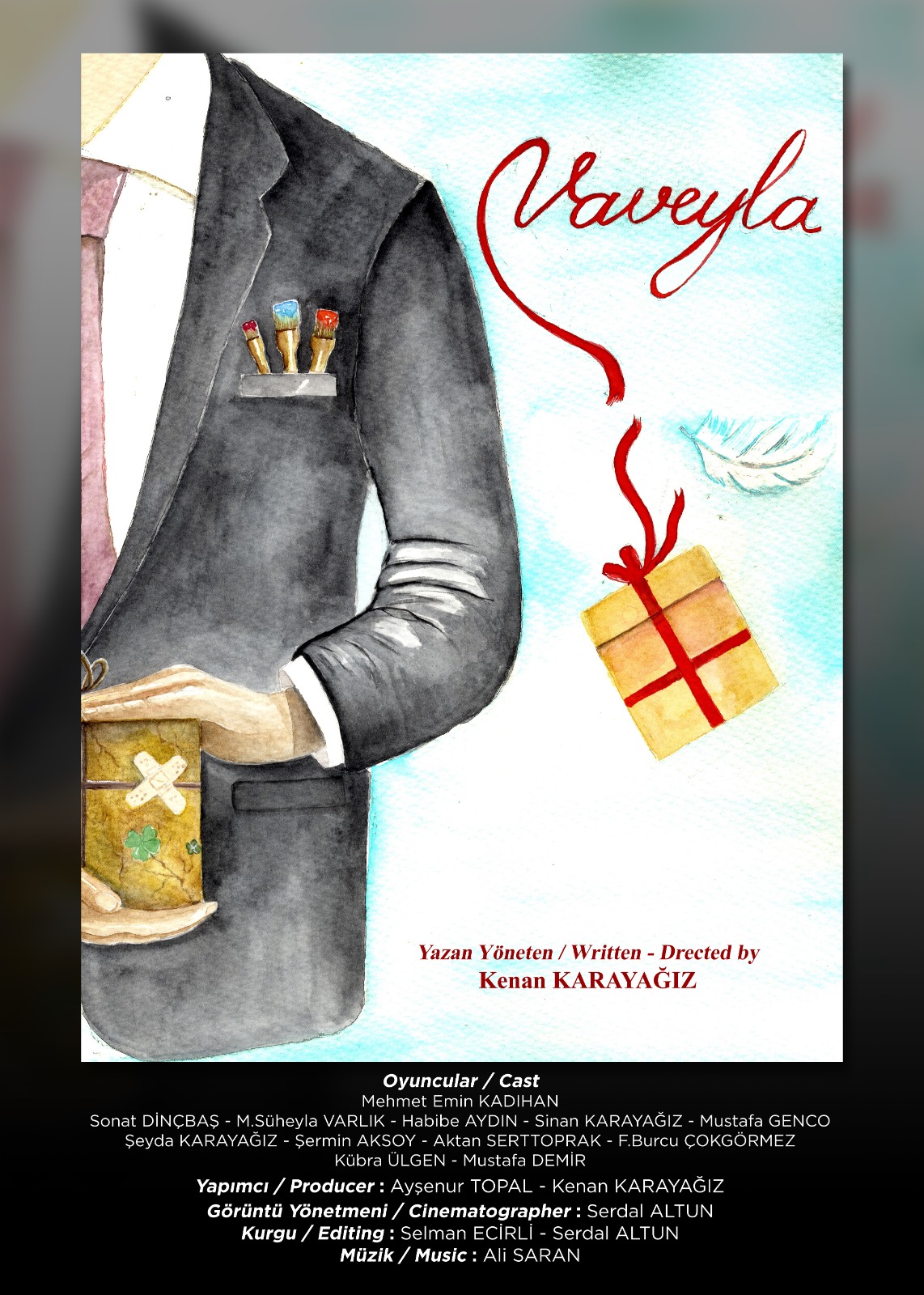 Vaveyla. The story of a teacher, his students and their parents and how a collection of colorful boxes becomes a metaphor for the care and nurturing of young minds. Directed by Kenan KARAYAĞIZ
DOCUMENTARY FEATURE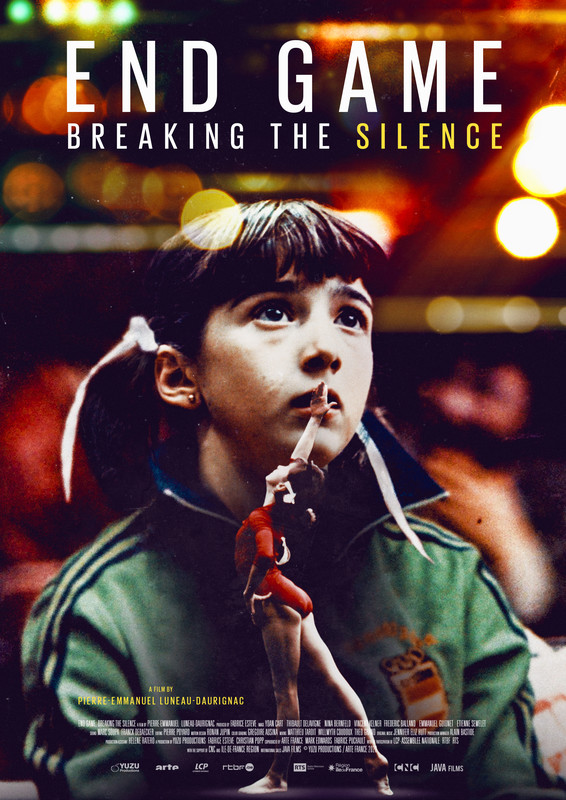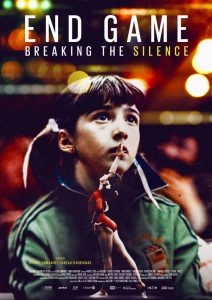 End Game: Breaking the Silence. This unprecedented investigation, conducted in six countries (USA, UK, Spain, France, Switzerland and Germany) and covering a variety of sports over a period of two years, shows that sexual violence in sports is not the result of isolated incidents but rather the abuses of an entire system. Directed by Pierre-Emmanuel Luneau-Daurignac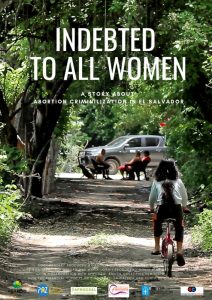 Indebted to All Women. Abortion in El Salvador is punished with 20 to 40-year prison sentences. Indebted to All Women wants to give voice to those women suffering and struggling to change one of the most restrictive laws in the world against sexual and reproductive rights. Directed by María Lobo and Roi Guitián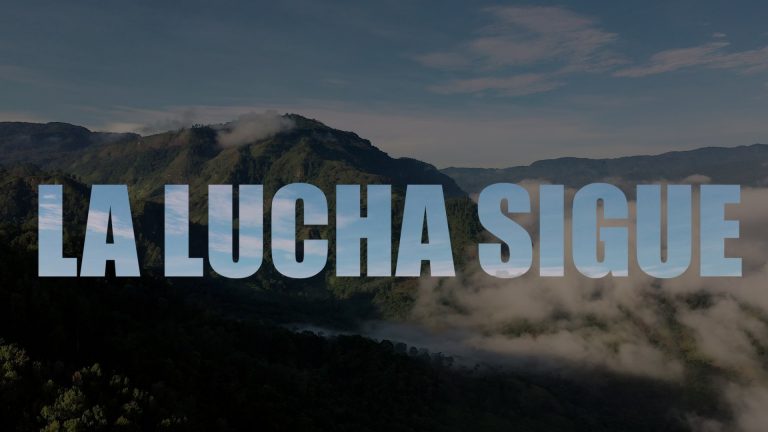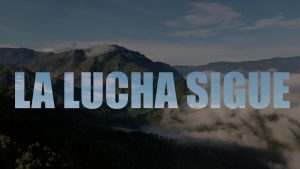 La Lucha Sigue. (The Struggle Continues) In Honduras, the most dangerous place in the world to be a land defender, the Lenca and Garífuna people are not backing down. They are fighting to uphold their rights and Indigenous and Black cultures in the face of state-backed megaprojects and narco-traffickers who seek to assassinate them, destroy their lands and erase their existence.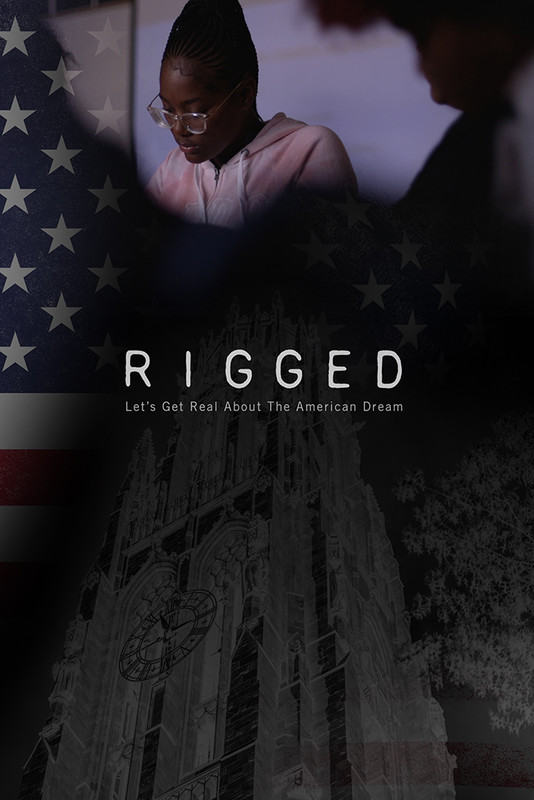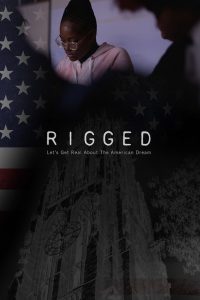 Rigged. The recent U.S. college admissions scandal is not merely an aberration in an otherwise virtuous system. It lays bare a higher education culture in which wealth and influence remain the predominant values. Rigged examines how this obsolete value system grows the disparity between rich and poor and thereby undermines the future of American Democracy. Directed by Tracy MacDonald
Film Festival Judges
Famor Botero, film director, producer, Sofia, Los Ochos, La Ignominia, America del Mundo
Gregory Corwin, video editor, for series on Discovery, History and Travel Channels, and Animal Planet.
Ron Frierson, Director, Economic Policy, Mayor's Office, Los Angeles
Debra Gonsher, producer, Brightness of Noon, Beauty of Their Dreams, A Peace of Bread, Unseen (in post-production); Professor, Bronx Community College; Coordinator, Liberal Arts & Sciences AA (General).
Mona Hennein, CEO LifeFocus Communications, Producer of Unchained: Racial Trauma and Healing 
Ava Odom Martin, WTTW/Chicago PBS
Nancy Tong, producer, Trailblazers in Habits, Visiting Associate Professor, University of Hong Kong
Jeffrey Wisotsky, Director of Media & Digital Film Program, Professor, Bronx Community College.
About the Festival
Borough of the Bronx in New York City = birthplace of Jennifer Lopez, Billy Joel, Supreme Court Justice Sonia Sotomayor and hip hop music. But it's also known as the home of one of the poorest districts in the country, one of the highest mortality rates from COVID 19 and one of the worst highways in the nation.
That dichotomy is at the center of the Bronx Social Justice Matters Film Festival, which highlights films (national and international) and filmmakers, (professionals and those in the making), with change as their agenda.  Social justice speaks to a global culture of equality. The festival will showcase films that challenge social constructs throughout the world by looking at both the "Bigger Picture "as well as the more personal and intimate perspective.
With this in mind, three CUNY colleges in the Bronx, Bronx Community College, Hostos Community College and Lehman College, along with the United Nations Association of El Salvador and GLACO (Grupo Latinamericano de Consules en New Jersey) created this unique Film Festival.