Spring Freshman Convocation 2022
Convocation Speakers
Dr. Yvonne P. Erazo-Davila
Master of Ceremonies
Ms. Oyindamola Shoola​ – 04:55 – 07:29
President Thomas A. Isekenegbe​ 08:04 – 10:37
Vice President Lester Rapalo​ – 11:06 – 11:57
Mr. Jeithy Ofosu-Mensah​ – 12:41 – 17:17
Professor Roni Ben-Nun​ – 17:51 – 20:27
Mr. Alberto Alberto​ – 22:31 – 32:07
Mr. Clifford L Marshall II​ and Members of The Male Empowerment Network​ (BCC Commitment Pledge) – 33:29 – 35:43
Credits  – 38:18 – 38:50
Spring Freshman Convocation
Thursday, February 10, 2022
Alberto Alberto
(BCC Class of '16)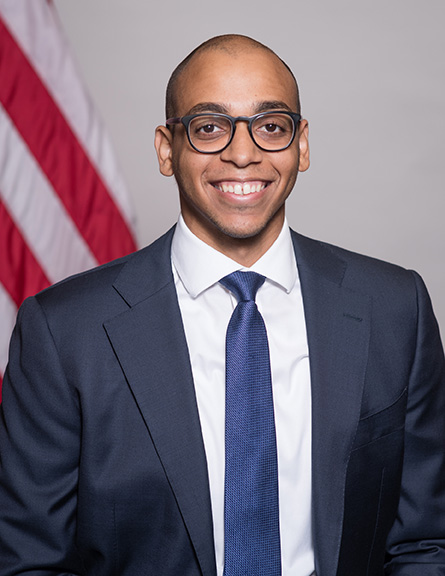 Alberto is a Biden Administration Appointee currently serving as Special Assistant to the Senior Advisors in the Office of the Secretary of Commerce Gina M. Raimondo. He spent most of his time growing up in Providence, RI with brief periods in New York and the Dominican Republic. He attended Bronx Community College, where he built his academic foundation before transferring to Brown University in 2016.
After graduating in 2019 with a degree in History, he joined Deloitte Consulting's Government and Public Services practice where he supported State and Federal Health agencies and social enterprises. Lastly, Alberto is passionate about the intersection of the public and private sectors coming together to solve societal challenges and ensuring everyone has access to thrive professionally.
Please note that Alberto is also a Kaplan Leadership Program Scholar.