"Black Lives Matter: Does it Matter to You?" is the theme of a 90-minute symposium/panel discussion that will be held online on November 17, 2020, from noon to 1:30 p.m. Organized by the Student Government Association (SGA) of Bronx Community College, the event will explore the issues faced by people of color in America and the importance of activism for social justice on campus and in our communities.
Among the panelists currently scheduled is Bronx leader,  New York City Council Member Vanessa L. Gibson . BCC participants will include President Thomas A. Isekenegbe, Male Empowerment Network Program Director Clifford L Marshall II and Inter-Organizational Council Manager Shermekia Pierce. And appearing for the SGA will be President Priscilla Tokor and Legal Legislator Gabriel Morillo, who organized the event, and Senator Kenneth Flowers.
The panelists will discuss such topics as:
What is the significance of saying "Black Lives Matter"?
What are the important political, social and economic concerns within the broader Black Lives Matter movement?
What can BCC as an institution do to make students of color feel that on our campus blacks lives indeed matter?
Daren Jaime, host of "Open" on BronxNet, the local TV station based on the campus of Lehman College, will guide the discussion.
To register for this special BCC-SGA event, go to: https://bit.ly/SGABLM2020. BCC students who register for the event will receive a free SGA BLM shirt.
---
Featured Guests
Kenneth Flowers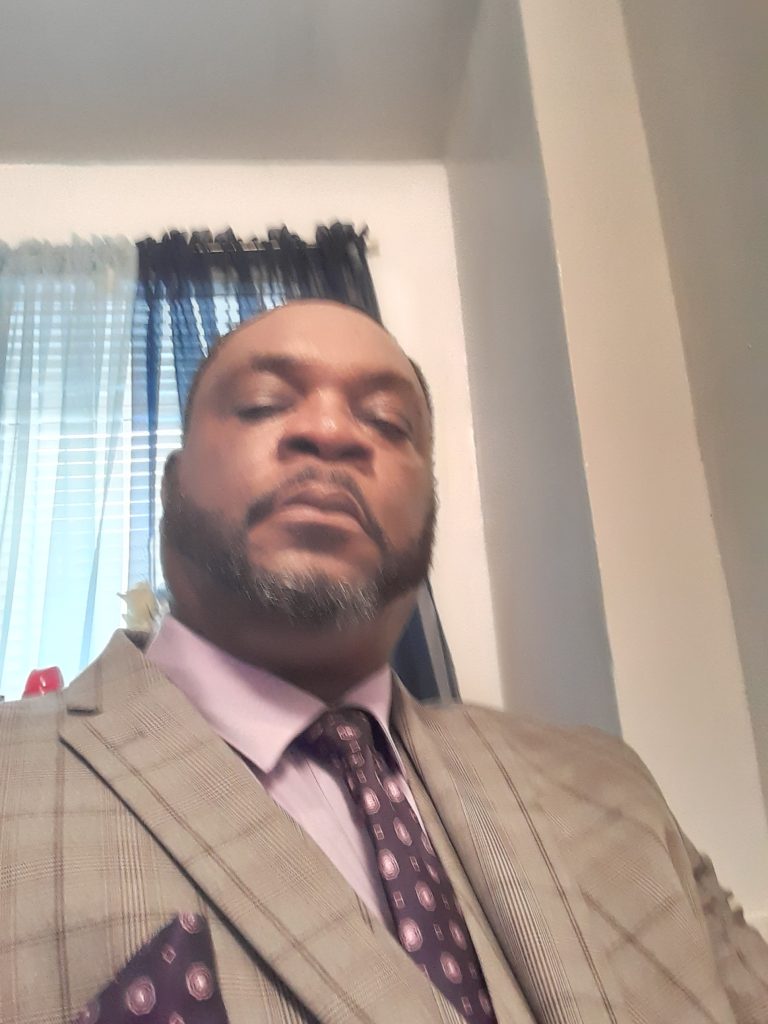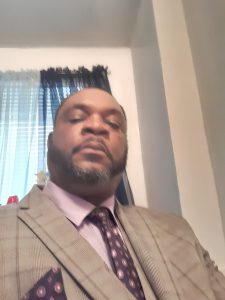 A High School Graduate from Charleston S.C. and a veteran of the United States Army, I first attended Hunter College in 1992, but withdrew due to personal reasons, not financial or medical but personal. I was uncomfortable attending such a prestigious college at that time, being far removed from High school and my living accommodation in an SRO for the Homeless, still I managed to attend the Bronx Community College in 2002-3 for my Building /Trades property maintenance certificate, where I was much more comfortable. My experiences as a black man, growing up where segregation was a way of life, not experienced by me personally, but the effects of Jim Crows weigh heavy in my life from the civil rights movements to the assignation of Martin Luther King, where I was the only young black boy growing up in a neighborhood with only Jews, Germans and others you might call gentiles.
---
Council Member Vanessa L. Gibson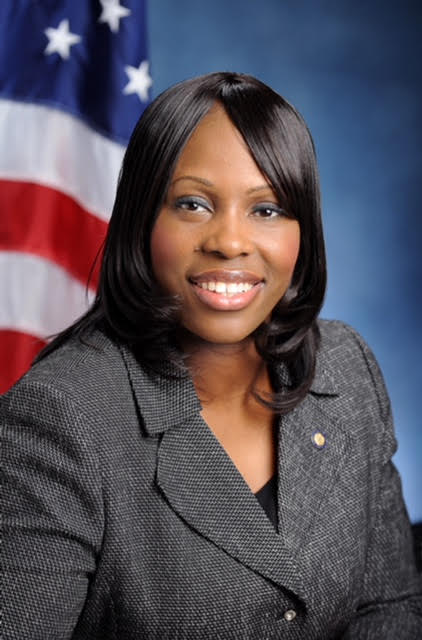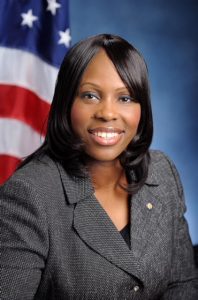 Council Member Vanessa L. Gibson proudly represents the Bronx's 16th Council District. As the West Bronx's voice at City Hall, she passionately advocates for affordable housing, low income families, seniors, job creation, and meaningful opportunities for our youth.
During the 2014-2017 session, Gibson served as Chair of the Council's Committee on Public Safety, and has the distinction of being both the first woman and first person of color to hold this role. As Chair, she had oversight of the operations and budget of NYPD, the Civilian Complaint Review Board, the District Attorneys and the Special Narcotics prosecutor, and Mayor's Office of Criminal Justice.
Gibson has been a leader in school safety reform, championed criminal justice reform legislation, and is a vocal proponent of anti-gun violence programs. Under her leadership, the Council was able to secure funds necessary to expand the NYPD's headcount of almost 1300 officers in FY16, and expand the DAs baselined budgetary allocation by over $21 million in FY17, with over half of the money going to the historically underfunded boroughs of the Bronx and Staten Island.
Currently, Gibson is a Deputy Leader and Chairs the Subcommittee on Capital Budget where she helps oversee the City's capital investments.
Gibson is a life-long New Yorker, proud graduate of the City's Public School system, a former State Assemblywoman, and an alumna of SUNY Albany (undergraduate) and Baruch College, where she received her MPA.​
---
Clifford L. Marshall, II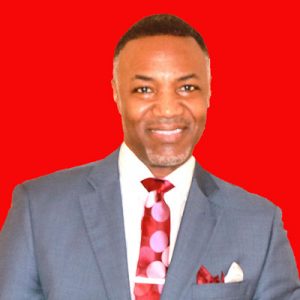 Clifford L. Marshall, II is the Director of the Bronx Community College CUNY Black & Latino Male Initiative Program named The Male Empowerment Network. As a CUNY-wide initiative, CUNY BMI's mission is to increase, encourage, and support the inclusion and educational success of students from groups that are severely underrepresented in higher education, in particular African, African American/Black, Caribbean and Latino/Hispanic males.
Clifford also has his own business and is the President and Founder of Clifford L. Marshall Communications. The company specializes in "Character Education" focusing on how to communicate better through the use of Customer Service, Public Speaking, Team Building and Leadership Development. He started his company in 2001 when he noticed the lack of customer service and leadership development within the higher education field. He is a renowned public speaker.
He has authored three books "Customer Relations: How to Create a Win-Win Environment for Your Business, Office and Organization", "Next Level Leadership: Taking It To The Next Level" and "Public Speaking: How to Speak in Public Without Getting Sweaty Palms, Shaky Knees & Dry Mouth".
A native of Harlem, New York and a graduate of Bernard M. Baruch College/CUNY, Clifford spent 10 years as a computer consultant for the State of New York before becoming a professional public speaker and Higher Education Administrator. He has conducted over 1000 workshops, seminars, and trainings for over 5000 students, faculty and staff. His background as an athlete, music industry entrepreneur, business owner, and higher education administrator allows him to share knowledge in presentations that educate, enlighten and empower his audiences.
---
Shermekia T. Pierce
Office of Student Life 2014 to Present
Background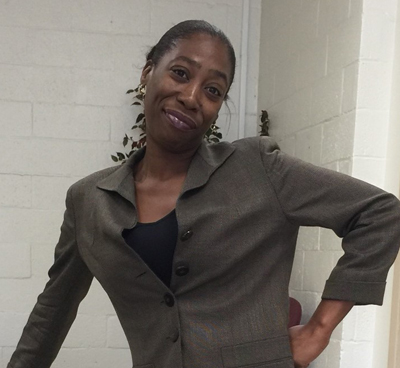 Born and raised in Brooklyn, NY. in a strong Christian Background. I lived in predominately black neighborhoods which was made up of people of low economic socio-class. My mother was a single mom of three children. I spent 2 years in foster care before moving to New Jersey where I started high school and attended Clifford J. Scott HS for 1 ½ years. Upon returning to NYS. I lived in NYC shelter system for 1 ½ years. I attended Seward Park HS on the Lower Eastside. I moved to the Bronx at the end of my 17th year and discovered I was going to become a mother. At 18 years old I gave birth to my first child.
Education and Work/Career
At the age of 20, I Obtained my GED and an apartment. I began to work in customer service jobs but had no other skills. In 1996 I applied and enrolled at Bronx Community College. I left BCC during my second semester to give birth to my second child. In 1998, I returned to retail and customer service but felt like something was missing; I was not being utilized to full capabilities.  I returned to BCC in 2001 to continue working on my AA degree.  Once again, in 2003, I left school to focus on my children's education. After a few years of working and paying off money I owed due to withdrawal, I returned to BCC in 2007 where I stayed and completed my degree in 2009.
At the end of 2007, I lost my job. Financial Aid granted me work study and I took a position in General Counseling which was an academic advising department for first year students that took Orientation Career Development (OCD). There I realized I had a hidden talent of working in a professional setting while helping students who were just like myself. After 5 months I was hired as a College Assistant (CA), working part time in the department. In that position I mastered advisement and payroll for the department and expanded my involvement on campus.
My BCC career led me to work in the VP of Student Affairs office for a semester and then transitioned over to the Office of Student Life (OSL). As a CA in OSL I assisted with scholarships and The Petrie Emergency Grant. I also coordinated The Bronco Experience- New Student Orientation/Registration. By the time I graduated from Lehman College-with honors- in 2014 I was promoted to IOC/Activities Coordinator where I manage clubs/organizations for students and office manager for the main office.
My portfolio also includes supervising office staff, hiring work study, assisting in planning commencement, assisting the Dean of Student Development on special projects and administrative duties, creating, and implementing programming for the general student population, assisting faculty advisor for Student Government Association on specific projects and so much more.
Currently, I am pursuing a Master of Science degree in Higher Education Administration.