CARING FOR THE CAMPUS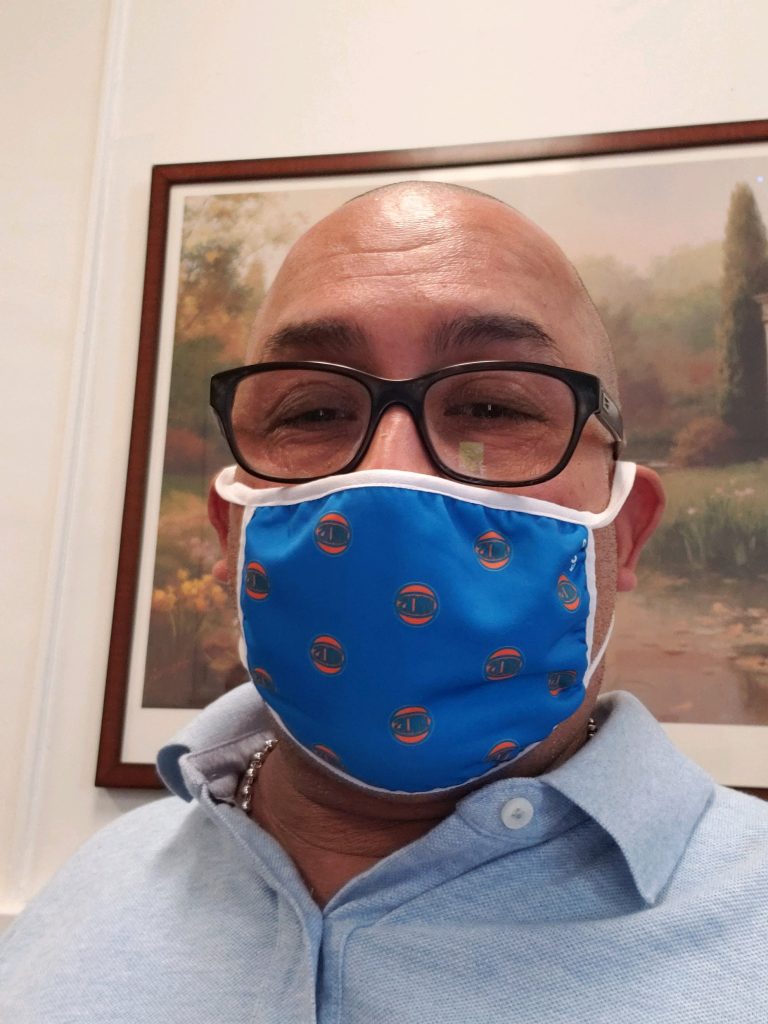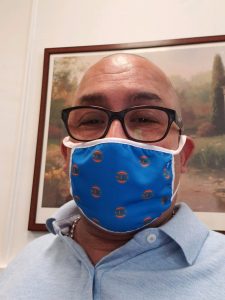 "I assist in the day-to-day operation of the facilities on campus," says Anthony Colon, Administrative Superintendent of Buildings and Grounds at Bronx Community College, who has over 30 years of experience at The City University of New York. "I oversee everything from custodial to the maintenance and Laborers to the painters, plumbers, and so on."
Now in addition to all those responsibilities, Colon and his staff face the challenges of keeping the campus safe during a pandemic. "We just added a hundred percent to our usual hundred percent."
Preparations for COVID-19 began in December when the virus was still overseas. Last year's flu season was already underway, so some precautions were in place that anticipated the far worse onslaught to come
"One of the biggest concerns was safety for the staff," says Colon, "Ensuring that we had the appropriate protective equipment, observed the social distancing, making sure we could wash our hands. The actual fear of the virus itself was a burden on us but we came through it."
Much of what Colon's people have been doing is visible to students and faculty coming to campus for classwork that cannot be done online.
"The custodians have been rock stars. They are first line of defense against the virus, sanitizing and staying top of things. When the custodial staff complete a room, there's a little sticker that tells you it's been sanitized. When the occupants come, they peel the sticker off and we know that room has been used so we need to sanitize it again.
"The carpenters went above and beyond, creating shields all over campus for the library, the student service center, admissions, financial aid – anywhere we anticipate that there's going to be contact with students We also created smaller versions for the Early Childhood Center.
"In areas that are scheduled for classes, like Carl Polowczyk Hall and Meister, you'll notice the directional signs put up by maintenance and labor. We move furniture for social distancing, so if there was one lab that had 30 chairs, we'll just leave eight or nine chairs per lab.
"We created an emergency exit by Meister. Now students can enter by the main doors, go up to their classes on the fifth floor and then exit by the new back steps so that way they are socially distancing.
"We have six laborers who are maintaining the campus perimeter, as well as working on campus cutting the grass and trimming the weeds."
There are many precautions that go unseen. Air filters were replaced in every building. The plumbers flushed all the pipes on campus to make sure there's no standing water.
And finally, Anthony Colon points to the intangible aspects of the work being done by BCC's essential workers during the battle against COVID-10.
"The camaraderie, the teamwork has been outstanding — the collaboration between Physical Plant Services, which is us, and campus planning, duplicating, the Department of Public Safety, who work with us and make sure we're safe when we come in.
"There's a sense of pride in getting this place ready. We're all here for a reason. It's liked that saying, 'It takes a village.' And this village can be sure that we're on top of our game for when all the students and faculty and staff return."