CARING FOR THE CAMPUS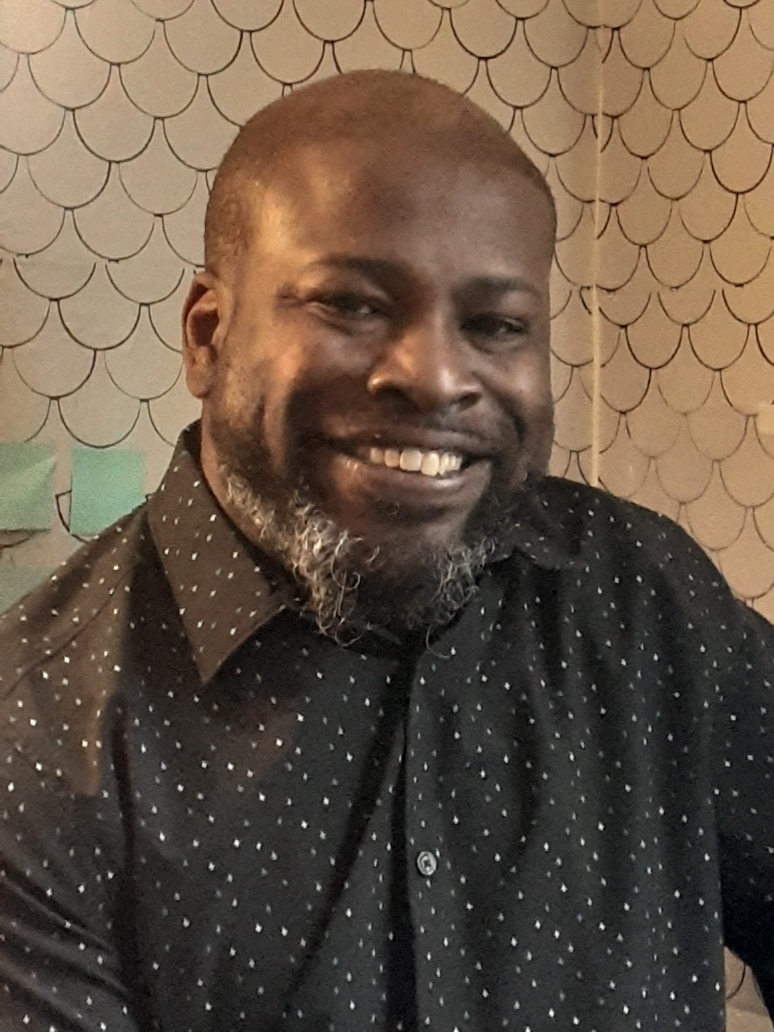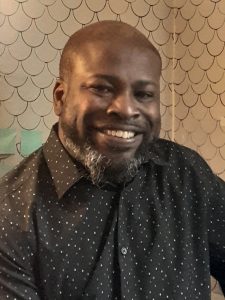 "I am one of three mail messengers on campus," says Andre Scott, who has provided that service to Bronx Community College for the last 14 years. "I deliver to South Hall, Gould residence, Gould Memorial Library, Language Hall, Philosophy Hall, the gym and Lowe Hall.
"We sort the mail and deliver it to all the offices." Scott also works with the duplicating department, picking up and delivering hard copies of classroom materials.
A large part of his job of course requires constantly crisscrossing the BCC campus. "You can't carry everything by hand, there's just too much. So I have my little golf cart that I love. I use that if I can't carry it in the hand truck."
COVID -19 has changed the job. When the shutdown began in March, the mail room team was on campus on Thursday, when the delivery and pickup needs of a week had to be attended to in a day — after the mail was picked up from the US Postal Service, which in pre-COVID days would deliver the mail to the BCC. Starting in August, Scott and his coworkers were on campus twice a week, plus trips every other Tuesday to get the payroll from Manhattan.
Even with most of BCC's classrooms online, the mail still links the outside world to the vital campus services that never stopped. "Financial Aid, the Bursar's office, the Registrar, the business office, accounts payable," Scott ticks off. "They need things to go out or to get and we have to be there. That's my job."
When he is not on campus, Scott works at home on a new task specific to the age of COVID, creating the mailing labels for the hundreds of devices being loaned to enrolled BCC students who lack the necessary technology for distance learning.
When the faculty return in full force, the Mail Room will have its work cut out for it – six months of mail is stacked up awaiting delivery.
Scott is ready
"A lot of people know who I am. I try to be the personable mailman. You have to get to know people. That makes things more efficient."
Scott learned a lot about efficiency when he was in the Army in the latter 90s for four years. After serving at various forts around the country, "I was shipped off to Okinawa in Japan for two years, where I worked with a special forces unit. During that time, we got sent on missions to Korea and Alaska to check that our telecommunications equipment worked in that weather." He left the Army with the rank of Specialist E4.
Born and raised in the Bronx, Scott isn't the only member with BCC ties. "I have four kids. The oldest is 25 – she also went to BCC."
This year Scott has played another role at BCC: assistant coach for the women's basketball team at BCC.
"We are the heart of campus communications." Scott says proudly of the mail messengers. "You can call, but you may not get an answer. You can email, but people might not be at their desks. We actually get to see people face-to-face. You get a lot more things done talking to people directly."