Caring for the Campus: Karen Thomas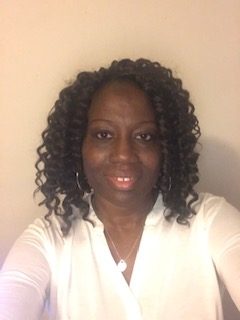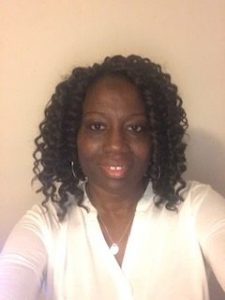 "We are the hub of the campus community," says Karen Thomas, the Registrar of Bronx Community College. "Think of BCC as a tree with many branches — the Registrar's Office is the trunk of the tree and we extend our branches out to every aspect of the campus community."
As Registrar, Ms. Thomas "oversees all aspects of the Registrar's Office, which includes transfer credit evaluation, graduation, enrollment verification, international students, financial obligation appeals, residency and permits.
"We are the keepers of the students' records. We assure their integrity and accuracy. We work very closely with departments across campus in accreditation, classroom assignments and building schedules."
But of course, the biggest job of the Registrar is enrolling students. Every student at BCC goes through the Registrar's Office at one time or another, where they are assisted by 19 staff members. "During our peak registration periods, late August into September and the end of December into January, we can serve hundreds of students in one day." Before COVID-19, up to 75% of business was conducted in person. Today, it is all done online. Selected staff members come to campus twice a month to review mail and electronically send it to the appropriate unit within the department.
Among those who regularly use the Registrar's services are students who left BCC and would like to return to finish their degrees. "This past August, we were able to readmit 585 students. Our staff goes the extra mile to get the students registered and back in school."
Ms. Thomas is particularly proud of the Graduation Project and Reverse Transfer Outreach Initiatives Program. "We've been doing this since Spring 2014. Former BCC students who left but were one class short, or had enough credits but not the right classes, or they didn't do the writing intensive and never applied for a waiver — we have a unit that works on that."
"We host a Degree Completion Mixer and we invite those former BCC students back. At the last one, we had 75 students in attendance and 11 of them who came in without a degree left with a degree. That's what we do that's so rewarding to us. They come with their significant others or their children and they start crying and you start tearing up, too. We do things like that all the time."
Karen Thomas came to BCC in August of 2006 as an Associate Registrar, becoming Registrar in May of 2018. She earned a B.B.A. in Business Administration and an M.S. in Criminal Justice at Iona College, where she eventually worked 12 years in their Registrar's Office.
"I've always had a passion for helping students. I love the look on the students' faces when they find out that they can actually graduate."