CARING FOR THE COLLEGE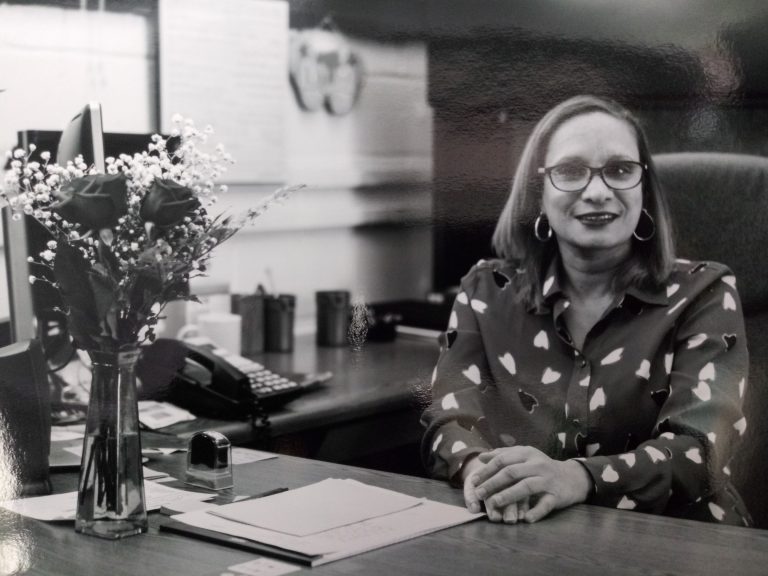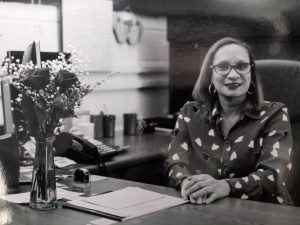 As BCC's Principal Custodial Supervisor, Omayra Beauchamp supervises a team of more than 40 employees.
"I have been working at Bronx Community College since 1989. I was first a custodial assistant, then in 1993 I became a custodial supervisor, then I moved on to senior supervisor, then assistant principal. I have had this position since 2007. I went up the ladder."
Beauchamp and her team began preparing for the COVID-19 sooner than some in the government. "We started in December. We had meetings, we ordered supplies, we got a lot of information from the CDC to have an understanding of what we were going to face. We expected to be hit in May or June and it would last maybe two months," she recalls now with a rueful laugh.
When the virus did come to BCC, the custodial staff were among the essential personnel who remained at work when the campus was closed. "It was rough at the very beginning. Everybody was scared. But I told my staff, 'Listen, your health comes first. Let's tackle this, let's sanitize all these spaces, but I want you to take care of yourselves.' We have been providing the staff with theproper PPE, masks and gloves.
"I'm like a mother for my guys and I always pay attention to whatever they have to say and whatever their concerns are."
There is an elaborate procedure in place for cleaning the spaces on campus. "We spray the surfaces, let them air dry. We clean door knobs, light switches, counters, the stairs, the bannisters on the stairs — anything anyone is likely to touch. We do all that.
"We use a peroxide cleaner on the walls and floors. If it's a room that holds 30 to 45 people, we usually use a group of three — ever since COVID, I do not assign more than three, so they can stay at least six feet away from each other — and they take a corner each and work their way out."
Plans are in place for when the spaces are used by the limited number of students and faculty returning to campus. Rooms will be cleaned before class. When class is over, the custodial staff will wait an hour for particles to settle, and then do a thorough cleaning before the next class comes in.
"This is the first step and a learning process for me and the staff."
"I am Puerto Rican-born and raised," Omayra Beauchamp says with pride. "I came to the Bronx when I was 14 years old." In the years since, she has raised two children. And what does she do in her free time? "Cooking and cleaning" she says, laughing again, "and enjoying the family. That ls the best thing."
Principal Custodial Supervisor Beauchamp can't praise her other family enough, "My staff has done tremendous work. I give all the credit to them, because they are frontline, they are hands-on. They have pride in what they do. And they do it for the students, as if it's one of their children coming to the College."