Club Fair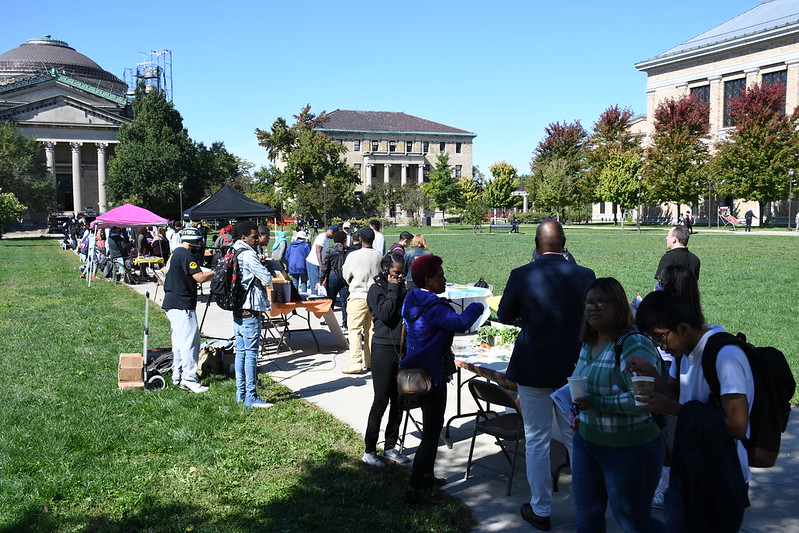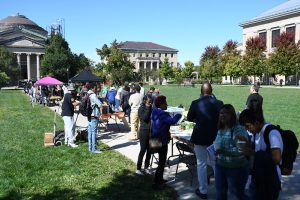 On October 6, a beautiful and sunny Thursday afternoon, the BCC Club Fair was held on the Quad. It was an exciting event with students visiting tables set up by the clubs.
Did you know that BCC has more than 35 clubs that connect students to academic, social and cultural aspects of campus life?
This semester approximately 30 -35 clubs participated in the Club Fair. More than 300 people attended.
The most visited student organizations participating were CUNY Coalition for Students with Disabilities (CCSD), The Male Empowerment Network (M.E.N), The Rainbow Alliance and The Student Government Association (SGA), among others.
Students can join an existing club or start a new one with classmates that have similar interests.
For additional information visit_ http://www.bcc.cuny.edu/campus-life/student-life/student-clubs-societies/