COUNCIL MEMBER FERNANDO CABRERA AND BRONX COMMUNITY COLLEGE JOIN FORCES FOR HONDURAS RELIEF DRIVE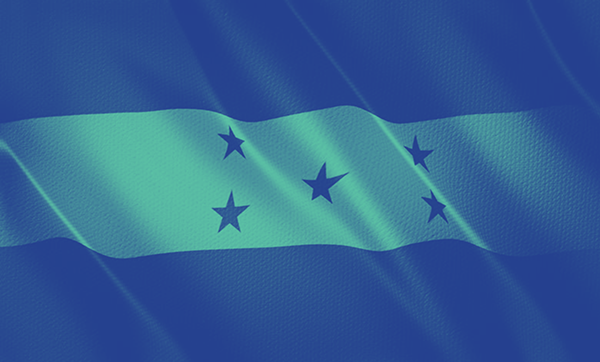 In the first days of November, Hurricane Eta roared through Honduras, washing away whole communities already devastated by earthquakes. In response to this tragedy, New York City Council Member Fernando Cabrera and Bronx Community College (BCC) have announced a joint effort to provide relief to the Central American country. Starting Monday, November 16, BCC will serve as a drop off point for desperately need donations of food and clothing.
Donated items for Honduras relief will be collected at the Hall of Fame Gate, located on Hall of Fame Terrace, November 16, 17, 19, 23 and 24, from 10:00 a.m. to 4:00 p.m. Greatest needs include bottled water, non-perishable food, including canned goods, rice and pasta, clothing, diapers feminine products, disinfectants and pain relievers such as Advil and Tylenol.
"There are close to one million Hondurans in the United States and New York City is home to the largest Garifuna population anywhere outside of Honduras," noted the Council Member. "Our Honduran neighbors are many of the essential workers that kept New York and the Bronx going in the darkest days of COVID-19, taking risks that allowed others to continue going about their daily lives."
BCC President Thomas A. Isekenegbe added, "The students who study at Bronx Community College and their families come from communities around the world. We are interconnected and part of a larger global community. When other nations experience natural disasters, we feel it here at BCC — and we respond. We contributed to earthquake relief in Puerto Rico earlier this year, and now we are doing the same for the victims of Hurricane Eta in Honduras. We call on all New Yorkers to join us."
"In a year when so many have endured so much, the people of Honduras now face the extra burden of recovering from the devastation of Hurricane Eta," observed BCC Provost Lester Sandres Rápalo. "As a proud son of Honduras, I know the resilience of its people. But that won't be enough to get them through this tragedy. They need our help."
Describing the personal impact of the flooding in Honduras, BCC Public Safety Officer Corporal Sixto Velasquez said "I have relatives and friends in Honduras. My mother tells me how the people there are suffering. There are many dead and not enough food and clothing for the survivors. When I heard about Bronx Community College's hurricane relief, I was so moved. I appreciate what BCC is doing."
Collected donations will be transported to Honduras on November 24. Council Member Cabrera credits Crescencio Bulnes, President of Sociedad Hondurena Activa De New York, for starting this life-saving effort, as well as the Sergeants Benevolent Association for its generosity. "Now is the time for us to stand together as a community and join forces to help our friends, neighbors and families," said the Council Member. "I'm proud of the way our community has stepped up to provide much needed relief to Honduras."