Department Chair Howard Clampman: The Facilitator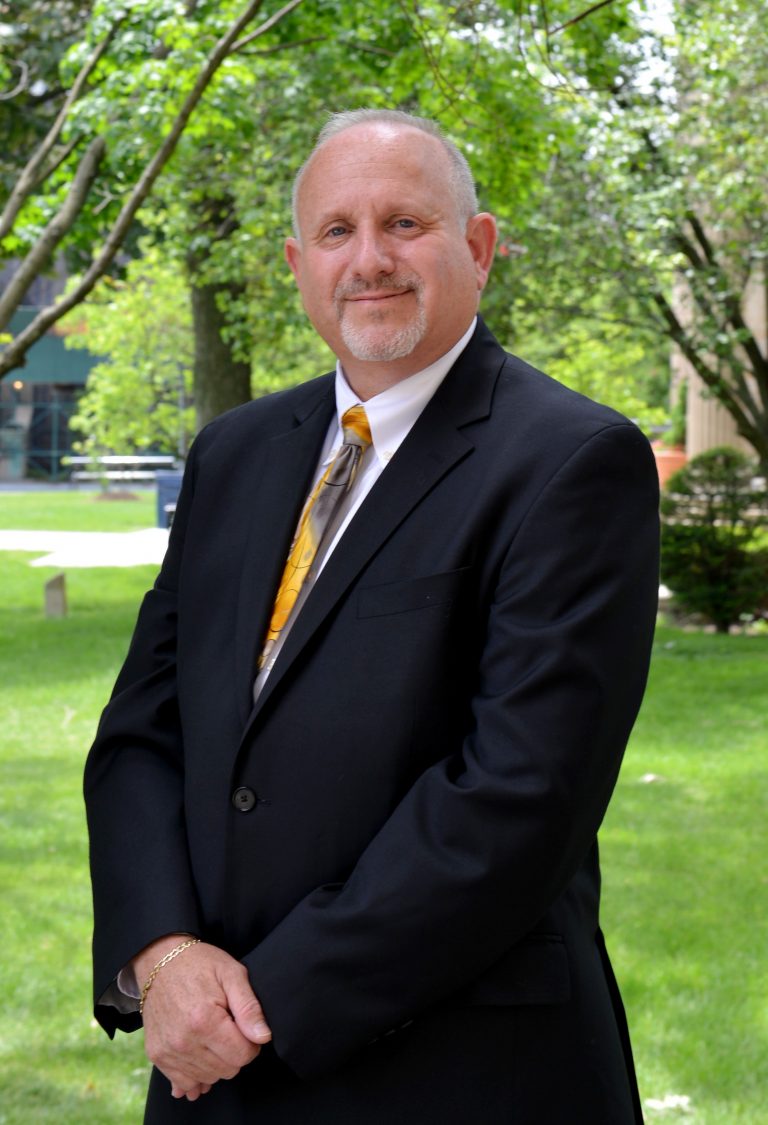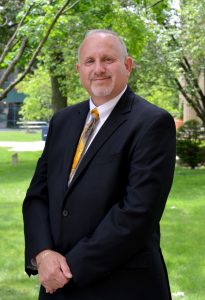 "You should be a teacher!" a Brooklyn College classmate said to graduate student Howard Clampman many years ago. Today, Professor Howard Clampman, Chair of BCC's Department of Business and Information Systems, recalls the life-changing moment with a smile. "I said 'What do you know about teaching?' He answered, 'I'm a Dean at LaGuardia Community College.'"
It was at LaGuardia that Professor Clampman began his teaching career before being hired in 1994 as an Assistant Professor at Bronx Community College, where his first career as a Certified Public Accountant was the perfect fit for his second.
He began teaching all levels of accounting, as well as computer applications. But when a new chair took over the Department a few years later, Professor Clampman was asked to assist in its administration. "Three years later, we elected Dr. Rosemary Quinn as chair and right away we decided that I was going to be her deputy chair. She was on the office administration side and I was on the business side and we had a great partnership. When she retired I was elected chair in 2015."
During his years as chair, "We've done a lot of curriculum modifications, most recently in Computer Information Systems and Computer Programming. We hired experts in those fields as faculty and we worked with them to make the programs current and cutting-edge."
And in the last year, he has been involved in the creation of BCC's first online degree program that was just approved by the New York State Education Department. "I've had my hand in it from the beginning and I'm really proud of how things turned out."
That first online associate degree is in Liberal Arts and Sciences, but Professor Clampman already plans to apply for online versions of his department's Computer Information Systems degree and perhaps the Marketing degree as well.
And yet all of this is only half the story of Professor Chapman's 26 and counting years at Bronx Community College.
"From the day I arrived at BCC, I've been involved in college service. For my first two years, I was on the Committee on Academic Standing." Then he became part of the Curriculum Committee and rose from secretary to chair, a position he still has after 21 years.
"I'm a facilitator. Departments bring their proposals for the curriculum, and Dean Alexander Ott and I work together to make sure everything is done properly from beginning to end. It's something that has become who I am, part of my persona. I feel I have touched the careers and aspirations of every student on this campus."
"I've been on dozens of committees; the Middle States Steering Committee, the Committee on Vice Presidents and Deans, the Strategic Planning Committee for over 10 years. There isn't a day when I am not at a committee meeting."
Though Professor Clampman no longer teaches, he is still constantly available to students seeking his advice — these days via Zoom and especially email. "I must have had 20 emails from students yesterday that I read and answered. When they're on campus, they always stop by my office. I don't want to ever give that up.
"Whenever I interview faculty for a job at BCC, I tell them that they are coming to a very special place. We want people who are focused on making the students' lives better. That's really what community college is all about."