Diane Price Banks, PhD Celebrated for Dedication to the Field of Medical Laboratory Science
Dr. Price Banks lends years of expertise to her work with Bronx Community College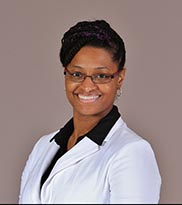 MOUNT VERNON, NY, June 05, 2023 /24-7PressRelease/ — Diane Price Banks, PhD has been included in Marquis Who's Who. As in all Marquis Who's Who biographical volumes, individuals profiled are selected on the basis of current reference value. Factors such as position, noteworthy accomplishments, visibility, and prominence in a field are all taken into account during the selection process.
Drawing on years of professional expertise in medical laboratory science, Dr. Price Banks presently excels as the program director of the Medical Laboratory Technician Program at Bronx Community College. Previously, she served with the College as an assistant professor in the biological sciences department. Outside of her work, Dr. Banks contributes to her community through All Hands and Hearts, where she is a member of the board of directors, the Odo Achievement Board, and the High School of Laboratory Professionals.
In order to remain abreast of changes in the field, Dr. Price Banks aligns herself with the American Society of Microbiology and the American Society for Clinical Pathology. Before embarking on her professional journey, she earned a Bachelor of Science in allied health with a minor in biology and Spanish from the College of Mount Saint Vincent.
Subsequently, she expanded upon her knowledge, earning a Master of Public Health in epidemiology from New York Medical College, a master's degree in urban education from The Graduate Center at the City University of New York, and a PhD in urban education for math, science, and technology from the City University of New York.
Due to her vast breadth of professional knowledge, Dr. Price Banks has contributed to "The Virology of COVID-19," two webinar courses, and the 2018 Workforce Shortage Position Paper through the American Society for Clinical Laboratory Sciences. Her article regarding COVID-19 looks into how the pandemic impacted students' learning online versus in a traditional setting. Currently, Dr. Banks is also conducting research on how a specific type of cinnamon can cure cancer.
In recognition of her professional expertise, Dr. Price Banks was inducted into Who's Who Among Students in American Colleges and Universities. Additionally, she was honored with the Women in STEM Award and received a science teaching fellowship through the American Society for Microbiology. While her career has been filled with standout moments, she takes the most pride in succeeding as an African American woman in the field of academia and becoming the first African American program director for the Medical Laboratory Program at Bronx Community College. The cornerstone of her success lay with God, who has helped her navigate her life, as well as the people who have supported her. In the near future, Dr. Price Banks aims to solidify her research in pedagogy and allied health sciences and build upon the program at Bronx Community College.
About Marquis Who's Who®:
Since 1899, when A. N. Marquis printed the First Edition of Who's Who in America®, Marquis Who's Who® has chronicled the lives of the most accomplished individuals and innovators from every significant field of endeavor, including politics, business, medicine, law, education, art, religion and entertainment. Marquis celebrates its 125th anniversary in 2023, and Who's Who in America® remains an essential biographical source for thousands of researchers, journalists, librarians and executive search firms around the world. Marquis® publications may be visited at the official Marquis Who's Who® website at www.marquiswhoswho.com.