Digital Design Students Learn Real World Skills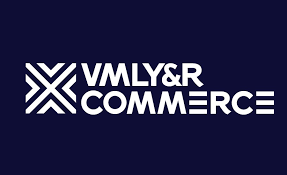 A dozen BCC Digital Design and Marketing students have just completed a unique six-week "Incubator Program" that introduced them to the practical side of the world of advertising and marketing, which many may choose as a career.
The online program was led by staffers from the global agency VMLY&R, which describes itself as a "Creative Commerce Company."
"The students were given a real client with a real need and the industry team — art directors, copywriters and others — worked with the students," says Professor Lisa Amowitz, Director of the Digital Design AAS degree program. "They were divided into two teams and competed against each other to come up with the best pitch. At the end a winning team was chosen."
"It was like being a fly on the wall and seeing how a real ad agency works. And doing it remotely allowed professionals from across the country to be a part of it."
The course was first conducted at Bronx Community College last fall and the team from VMLY&R had a special motive for bringing their knowledge and experience to BCC's diverse student body. According to Prof. Amowitz, "Their whole premise was 'We are people of color who work in a huge corporation and we know what our obstacles were. Most of them were not knowing the culture of the marketing and advertising world or anybody in this business. We want to reach out a hand to others like ourselves so that when they go out there they will be familiar with how these things work​.'"
One team, led by BCC Digital Design alum Omar Seda, won the competition. But in the end, everyone won as students were immersed in what it's actually like to turn client needs, marketing data and pure creativity into a compelling presentation.