Dr. Bernard Gantt assumes new role as VP of Enrollment Management.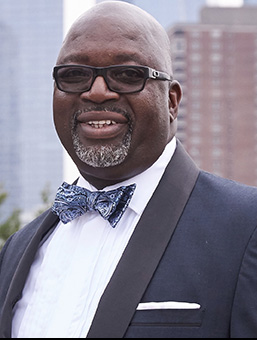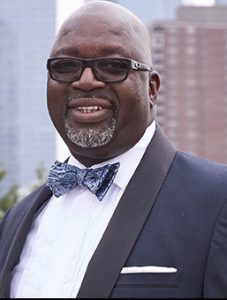 Bronx Community College President Thomas A. Isekenegbe announced that Dr. Bernard Gantt, who currently serves as Dean of Academic Services, will assume the newly created position of VP of Enrollment Management.
Addressing the issues of declining enrollment and retention and their negative impact on the College's budget, the new position creates a single point of accountability reporting directly to The President.
Dr. Gantt will be the principal advisor to the President on policies and strategic matters relating to admissions, enrollment, registration, financial aid, student accounts, and retention. He will also oversee all early and pre-college programs.
He will serve as a member of the President's cabinet and as the crucial point person for all enrollment management committees. This will establish a streamlined flow of communication and an opportunity to create a seamless community bringing together everyone responsible for enrollment and retention.
Dr. Gantt noted: "In fall 2014, our enrollment was at 11,506. It has since declined to 6,501 (pending final Form A) due to the pandemic and other systemic factors. My approach will be to bring together all of our talented and dedicated faculty, staff, and administrators to address our recruitment, retention, and re-engagement efforts. I will serve as the lead administrator for these efforts."
"Our best recruitment tool is word of mouth. BCC students must have a positive experience here including everything from how they are welcomed by the president to the condition of the campus facility. I have heard from branding experts that our brand and image is not what we say it is but what the students who attend BCC say we are. We need to restore the image of BCC."
A higher education professional with decades of experience, Dr. Gantt joined BCC in 1998 as Registrar. He has served as Dean of Academic Services since 2015. Before that he served as the Dean of Enrollment Management from January 2007 until 2015; Associate Dean of Enrollment Management from January 2001 until 2007. Under his leadership, BCC experienced tremendous enrollment success.
"One of the best things about working at BCC is our students. Many of them are single parents, caregivers for their parents, or are dealing with real-life issues like homelessness and food insecurity. They are not just a number to me. I get great satisfaction helping them overcome any obstacle whether it be academic, financial, or personal. Seeing them cross the stage at graduation is rewarding because it makes all that we do at BCC worthwhile. In my new position, I will continue listening to their concerns and address them through the newly established enrollment structure.
In addition to his work as a college administrator, he also founded a minority male mentoring program (Men2Men) in 2004 to connect with minority students on the campus. Today the program is a part of CUNY's Black Male Initiative (BMI) Program and is called the Male Empowerment Network (MEN). He served as the Executive Director of the program for more than 7 years. He sees this as one of the highlights of his career.
Academically, he earned a B.S. degree from Touro College, an M.A degree from Teachers College at Columbia University an M.I.S. degree from The City College of New York, and a Ph.D. in Higher Education from the Richard W. Riley College of Education and Leadership at Walden University. In addition to BCC, he has held positions at Columbia University, City College, and Medgar Evers College.
President Isekenegbe noted: "Dr. Gantt has a demonstrated track record of more than 25 years of progressive executive leadership in higher education. His background, education, and experience in higher education, registration, admissions, and pre-college programs, make him particularly suited for this leadership role. I know he will be a new and welcome contributor to improving our student enrollment and retention."
"At BCC we have a lot to offer our students including a great faculty and robust academic programs. We are a hidden gem, a beautiful campus where everyone feels safe. We are also a resource to the community in the Bronx. Reaching out to community groups, pastors, and others and sharing our story will be an important part of my mission," concluded Dr. Gantt.
Students, Faculty, and Staff congratulate Dr. Gantt on this critical new role.