Dr. Grisel Y. Acosta: "Poetry is just another way of writing."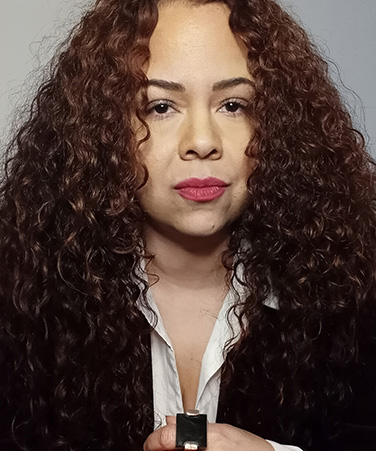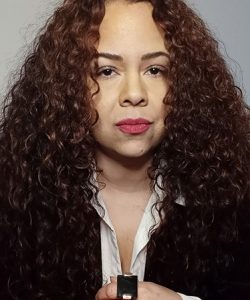 "I feel the arts and scholarship are one and the same," says Associate Professor Grisel Y. Acosta of the Bronx Community College Department of English Language and Literature. And there's no better proof of that than Dr. Acosta, who has a foot in both worlds.
"I grew up on the northwest side of Chicago in a gorgeous neighborhood. The diversity of the architecture reflected the diversity of the people. There were Puerto Ricans, Mexicans, African-Americans and Poles. It was a mixture of folks and that really spoke to my love of diversity.
"My parents didn't have a lot of money, but they always had a lot of books in the house in several languages and that seemed very normal to me."
But Dr. Acosta didn't know she was a writer until her undergraduate years at Columbia College Chicago, an arts and communications school. She majored in journalism, but several prescient professors said she should major in creative writing. That was followed by a stint at the University of Illinois in Chicago acquiring a master's in education and then a job in New York City as a teaching artist in the public schools.
She earned her Ph.D. at the University of Texas in San Antonio in Latino Literature before returning to New York and eventually landing a position at Bronx Community College in 2012. Today she teaches Latino Literature and Creative Writing, along with a variety of ESL and composition classes.
"In my classrooms, I center writers of color and female writers because our students do not get that enough." In her creative writing classes "I try to imbue the idea that when new writers are learning how to write, writing more often is better."
Professors Acosta's impact is felt across campus as the chair of the Committee on Community Events. One such program she leads with BCC Professor Vincent Toro, also a poet. "The BCC Latinx Poetry Reading Series meets at least once every academic year. We bring in Latinx poets for the students to meet and hear them read. We did it virtually last semester."
Dr. Acosta is on sabbatical but remains as busy as ever.
"I'm working on a project that stems from my dissertation, which is focused on Caribbean Latinx literature. I looked at the intersection of race and the environment in literature."
She is also working on the publicity for her new book of poetry, Things to Pack on the Way to Everywhere. "I've been a working poet for 20 years, I've had work published in journals, but this is my first book of poetry." The book is already a finalist for the University of Notre Dame's Andrés Montoya Poetry Prize.
Her newest honor: Dr. Acosta is a member of the Black, Race and Ethnic Studies Commission that will assess such programs throughout The City University of New York. It is funded by funded by $3 million from the Mellon Foundation.
"The task is big. I hope to support ethnic studies on every CUNY campus."
But her work constantly draws her back to her first love, poetry. "Poetry can be intimidating to folks. They think you have to be very tricky with language and it's not necessarily that. It's just another way of writing."