Dr. Sara Brady: "I was always a theater person"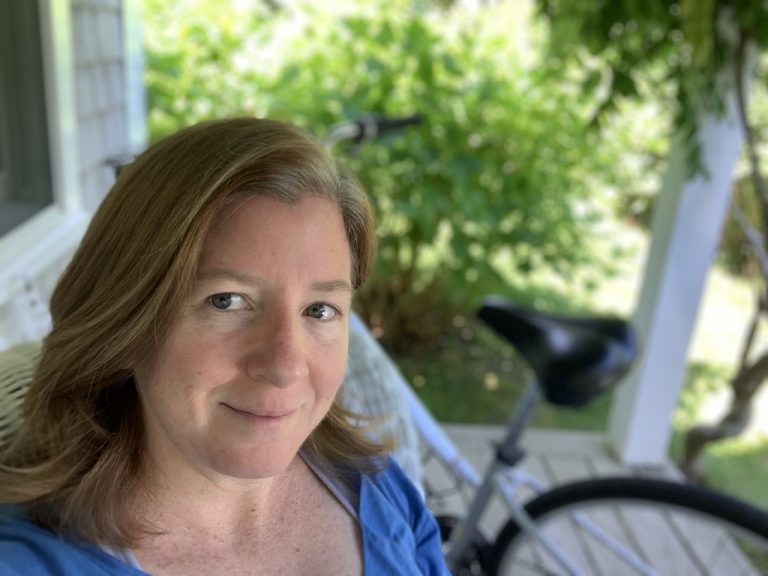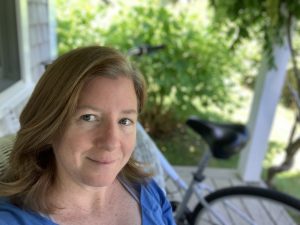 "I was always a theater person," says the BCC Department of Communications Arts and Sciences (CAS) Chair Sara Brady. Now at Bronx Community College, her passion has its greatest stage yet.
Professor Brady went to Lehigh University where she double majored in theater and anthropology. Both proved useful when she interned at the Centre for Performance Research in Wales. "They were into what we'd call performance studies now."
Returning to the states, she worked with Touchstone Theater in Bethlehem, Pennsylvania, where she developed an interest in community-based theater and performance.
"I went from there to New York University, completing a master's and my Ph.D. in performance studies. For my dissertation, I spent a lot of time in Gaelic Park in the Bronx and wrote about sports as performance and a cultural expression specific to the Irish immigrant community over the decades."
Armed with her doctorate, she went overseas to Trinity College and for four years taught undergraduate and graduate theater courses. After returning to the US, Dr. Brady joined Bronx Community College as an Assistant Professor in 2011. In 2017, she became an associate professor and three years later was elected chair of the department.
The most visible component of the department remains the Media and Digital Film Production AS Degree, which teaches CAS students the skills necessary in the field and culminates with the capstone course during which students create their own short films that are screened at BCC's annual Film Festival. "We have a TV studio in Meister Hall and I want to make sure we are able to continue maintaining and updating the equipment we need to make the most out of that space."
BCC's Theatre Workshop usually produces a live stage play each semester. But the onset of COVID-19 spurred a collaboration with CAS to create a film based on the experiences of the Colleges student's during the pandemic, written by and starring the students themselves. A second film followed and a third is in development. This could be a harbinger of another of Dr. Brady's goals: a closer integration of CAS's performing arts option with the Departments of Art and Music and Health, Physical Education and Recreation, with courses ranging from piano and guitar to acting and yoga.
The speech pathology option also falls under the aegis of Dr. Brady's department.
Chair Brady is particularly proud of her departments "cool classes." Among the examples: Television: The individual and Society, which she teaches; a new class in Social Media Communication, part of the media studies option; and the department's class on African-American and Caribbean rhetoric. "That course will play an important part in the new Black and LatinX option that the History Department is developing."
Dr. Brady is the author of Performance, Politics, and the War on Terror: 'Whatever It Takes' and co-editor of the anthologies Performance in a Militarized Culture and Vying for the Iron Throne: Essays on Power, Gender, Death and Performance in HBO's Game of Thrones. She also is managing editor of the prestigious TDR: The Journal of Performance Studies.
The most recent splash made by the Communications Arts and Sciences department was the online BCC Social Justice Matters Film Festival, organized by CAS Professor Debra Gonsher. Professor Jeff Wisotsky, director of the film program, was a judge. The festival already seems as likely to become a fixture of Bronx Community College life as the department Dr. Brady is taking into the future.