Fall 2020 Faculty and Staff Convocation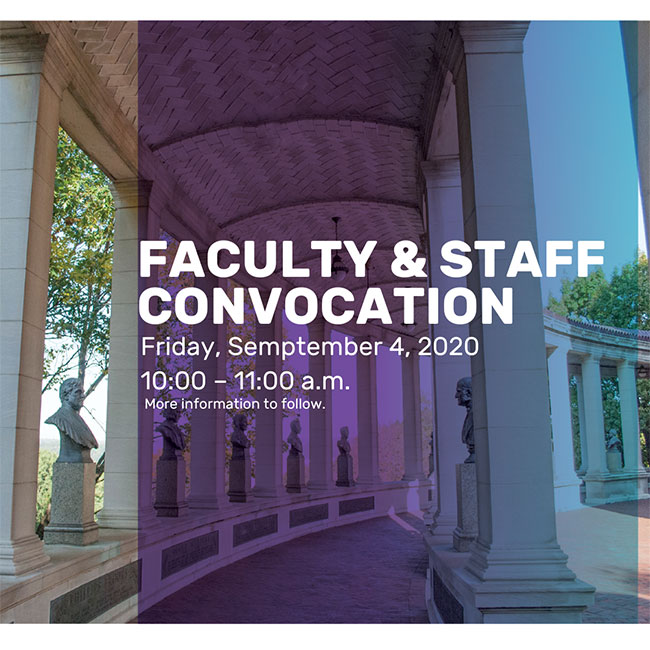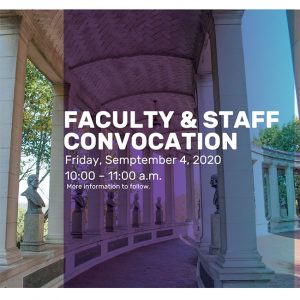 Welcome Back!  As we kick off the 2020-21 academic year, I would like for you to join me for our Fall 2020 Faculty & Staff
Convocation, which will be held remotely on Zoom, Friday September 4th at 10:00 am.  We will be discussing the State of the College and a few of the particular challenges facing BCC in light of the pandemic.  Provost and Vice President for Academic Affairs, Lester Sandres Rápalo will also discuss his Academic Vision and Goals. The agenda with additional information can be found here.
Please register for Convocation with your BCC email to the following email address: fall2020convocation@bcc.cuny.edu. A Zoom link to access the virtual Convocation will be sent to you upon receipt of your registration prior to the event.
As we did last semester when we were forced to connect virtually, we will be hosting Town Halls both for the students in September and another for faculty and staff in October.  Specific details will be shared via broadcast in the coming weeks.  Despite our new circumstances, I hope you will continue to remain engaged throughout the fall semester as we work to support our students and each other during these times.
I am looking forward to seeing all of you next Friday as we adapt to our new "virtual reality."
Thomas A. Isekenegbe, Ph.D.
President