For A Future In Film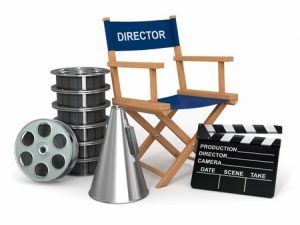 BCC's Division of Workforce Development and Continuing Education is seeking to develop creative talent in the Bronx and beyond with its Community Filmmakers Lab. The Lab is currently offering these exciting courses:
Screenplay: Writing for the Screen helps students develop an original idea into a screenplay. By using accelerated screenwriting techniques, students learn the fundamentals of writing for film. Upon completion of the course, students will have a short screenplay to add to their portfolio.
This course is being taught Pedro Resto, producer and director of music videos and commercials. Resto was also part of the producing team on two feature films, CrossBronx starring Entourage's Jerry Ferrara and New Girl's Max Greenfield. Pedro developed a Cinema Studies program for Washington Irving High School.
Directing: Vision and Process introduces students to the various ways to direct a narrative project, from a short to a feature film, sitcom or web series.
Teacher Roderick Giles has worked in TV and film production for 25 years. His credits in television includes Showtime at the Apollo, In the Mix, The Source Awards, The Best of BBC, WNYCTV Public Broadcast Station, and FX Fox's Cable Network. He has also worked with noted directors such as Spike Lee, Gordon Parks and William Greaves.
Interested students have until August 5th to register for these 15-week classes by contacting Michael.Brown05@bcc.cuny.edu. Further information about Continuing Education is available on their website. http://www.bcc.cuny.edu/continuing-education/