Great Barrier Reef Live Interactive Diving Activity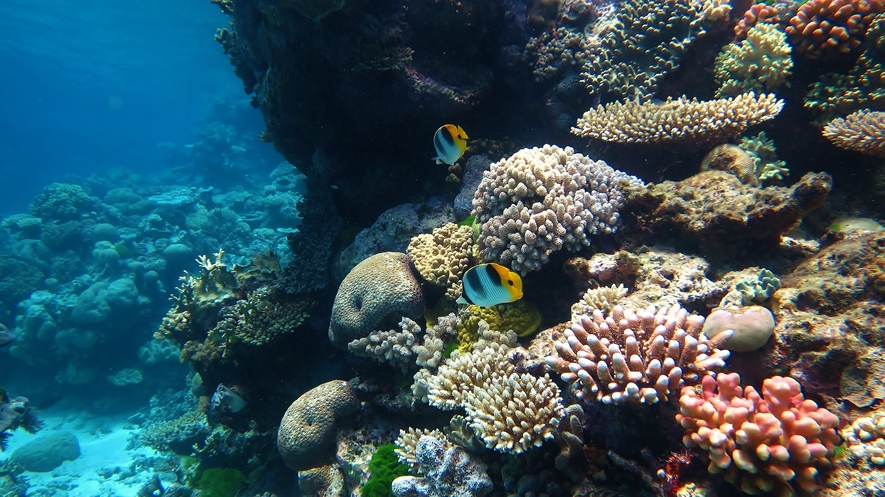 Thursday, June 11th, 6 – 8 p.m.
Join hundreds of students on four continents in a unique distance-learning adventure 30 feet below the sea in the Great Barrier Reef of Australia!
There, a diver/teacher will lead a class on the Reef and climate change and take questions from around the world.
This amazing learning experience was made possible by a collaboration between Australia's Great Barrier Reef Marine Park Authority and Dr. Neal Phillip, BCC's globetrotting chairperson of the Department of Chemistry, Earth Sciences and Environmental Sciences.
With a thousand virtual seats set aside by Zoom, the campus community is invited to be a part of this undersea adventure as it unfolds in real time by registering at https://www.eventbrite.com/e/great-barrier-reef-australia-live-interactive-coral-reef-diving-activity-tickets-107783260634
Instructors: Please have your students register for the event using the Eventbrite link and, if possible, assign the coral reef event as an extra credit or lab activity.
The webinar will start at 6 p.m. in New York, which is 8 a.m. in Australia.