BCC Students Can Earn Money with Grow with Google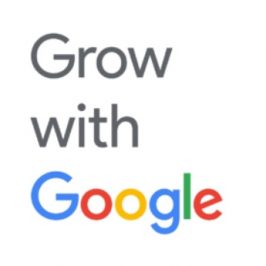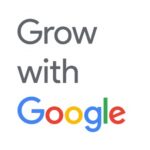 Grow with Google/Career Readiness Program offers BCC students an opportunity to earn money while increasing ability to find the tools and training they need to secure jobs and paid internships in their field of study.
The Google program offers 5 online learning paths each with individual lessons to increase their skill level. The program addresses how to build digital skills, explore career paths, land a great job, succeed at a new job and start their own business.
Here is how BCC students can earn money through these initiatives.
For example, by focusing on their digital skills students receive a $10 gift card when they complete each one of these tasks, which will take 45 – 90 minutes to complete:
Collaborate with Google Docs
Organize a Google Drive
Track monthly expenses
Master Basic Skills
Communicate Using Gmail and Email
Manage a Google calendar
Students who compete all six lessons in this first learning path will receive an additional $10 with the potential to earn $70.
BCC students who are ready to start their job search can also earn money through this program. This covers everything from writing a resume and cover letter to preparing for a successful interview.
For every lesson they complete, students will receive a $10 Target gift card. These lessons include:
Succeed at a job search
Create a resume that stands out
Write a cover letter
Leverage college experience in a resume
Ace a job interview
Start a resume that stands out
All of these lessons will take 45 minutes to 90 minutes to complete. In addition, students can build a professional brand that takes 60 to 90 minutes to complete and building a brand that takes 60 minutes.
he potential is to make $80 when they complete all these lessons with and an additional $10 bonus Target gift card for completing all 8 lessons. The first 65 students to complete these lessons will receive a business portfolio.
To get started, create an account with your BCC email address as your login.
https://bcc-hacugwg.talentlms.com/index
For more information, contact the Office of Career Development at 718.289.5401, CareerDevelopment@bcc.cuny.edu, or by visiting at Sage Hall [SA], Second Floor.